At Repsly, we're emphasizing customer outcomes in 2022 highlighting the many ways our customers are recognizing the value of their retail execution platform. Once a month, we'll be putting a spotlight on a new customer, exploring a key breakthrough moment they had and how it's impacted their retail success.
---
A leading international manufacturing company best known for making carbonated beverages at home has been seeing improvements in the field using Repsly to provide clear visibility to senior leadership on what actions their reps take every day in the field.
Key Moment that Matters
This carbonated beverages company has been a Repsly customer since 2020 with roughly 50 field reps in territories across North America and recently shared with us some of the successes they've had from using Repsly's retail execution platform.
One of the larger initiatives set forward by their team this year was to provide better visibility to senior leadership about the shelf-level execution of their field reps. While it was easy for the regional managers to understand what actions their field reps were taking in the field each day, the information wasn't readily available for senior management to view.
Working alongside Repsly's Customer Success team and the Data Analytics team, they were able to build a new Road Report that provides insight into routes, scheduling, and visits of every field rep. They also called out the Outlook/schedule integration as an essential piece of their team's success in 2022, calling out specifically its ability to show not just field activities, but also conference calls and meetings. They also mentioned that they plan to leverage the Road Report in future conversations with retailers.
It's been a successful year for this carbonated beverage company – with a heavy focus on sales and demos, they've been able to increase point-of-purchase sales by 46 percent year-over-year with fewer reps in the field. They attributed part of this success to their adoption of Repsly in addition to other behind-the-scenes efficiencies.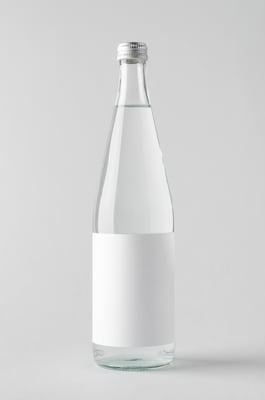 What's the Big Deal?
Understanding the actions your field reps are taking each day is more important than ever. While it's nice for senior management to see that their reps are working full days, tracking key workday duration metrics is actually far more important for businesses to understand if coverage is properly being allocated.
Here are a few time and mileage metrics we think your brand needs to track:
Average time working in-store

Average miles a day by rep

Time in-store vs. time on the road

Workday start and end time

Number of hours a rep is working
For example, if every rep has agreed in their contract to work 8-hour days, but some routes require 10 hours to complete while other routes only require 5 hours, by taking a close look at how much time their reps spend in the store vs on the road and then comparing those metrics by team or territory, managers may find opportunities to improve territory allocation or personnel balance. And if you're thinking right now, "I already have a time & mileage report," bear in mind that if it only reports on total mileage for each field rep each week it just might not provide sufficient enough data.
Field managers can also go a level deeper and use these metrics to assess what could be causing an issue like low coverage. If territory coverage is low yet your team is already working 8-hour days, it may be time to hire additional reps and expand the team. If that isn't the issue, by checking mileage per rep, field managers can assess if reps are spending too much time driving vs. in key accounts, and adjust territories and schedules as needed.
Conversely, if coverage is low but your reps are only working 4 hours days, the issue may be getting the team to work full days. Whatever you uncover the issue to be, a detailed time and mileage metric are critical to every brand's success in providing visibility, uncovering the why behind coverage challenges, and helping them turn the right levers to improve coverage.
---
Last month, we focused on an American publicly traded, vertically integrated cannabis and medical marijuana company based in the Midwest that recently implemented Repsly and has seen immediate gains from the forms and notes features which they leverage heavily during trade events and kick-offs in new regions and territories. Check out their story here.