By now, brands and retailers are way too familiar with the pains of finding and keeping field workers. As this seemingly never-ending labor challenge fast approaches its third year, it's paved the way for resiliency and innovation within the retail industry amongst CPG leaders.
---
From changing consumer demand, supply chain disruptions along almost every touchpoint, and a lack of workers willing to take on jobs – in order to make it in today's retail environment the smartest and most resilient brands have innovated and transformed how they operate on a day-to-day in order to maintain revenues and margins, where possible. 
We recently published our CPG Retail Labor Challenges Research Study which surveyed more than 150 retail leaders from CPG and Retail Service companies on the top strategies they're leveraging to offset the labor shortage within their own teams and organizations – as well as which approach or tactic is yielding the most value for them right now.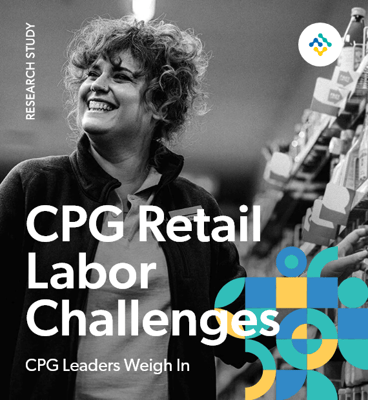 With so many incredibly well-thought responses, we've compiled the best-of-the-best tips and advice for brand leaders from other brands leaders. Invaluable food for thought as brands are beginning to focus on 2023 planning and beyond and are assessing what tactics and strategies they'll want to consider leveraging moving forward to combat their own labor challenges.
Advice on Increasing Pay & Incentives
Many leaders are choosing this approach via a few tactics, including adding hiring bonuses, raising base compensation, introducing flexibility with schedules, and using electronic tools to improve retention and employee satisfaction.
"My top strategies to offset the labor challenges are giving bonuses to employees and being flexible with schedules. It's important for our company to have happy and healthy employees because I know that if you take care of your employees they will in turn take care of your company. If they continuously are on time and perform well we have a bonus system in check." – Selena G., Business Analyst at KLASS
"We've made major improvements to our electronic tools, and have increased compensation to our existing members in order to improve retention and employee satisfaction. It's incredibly important that we make sure our employees feel valued and are happy working – increasing compensation only felt like table stakes." – Ivan, President of a Cannabis Distributor
Strategic Shifts in Territory Coverage
Field leaders are being more intentional about their team's day and reprioritizing what it means to be in the field – this means readjusting their field team's schedules and routes to focus on the most important and efficient tasks, while parking (for the time being) some of the less impactful or more menial duties to cover more stores.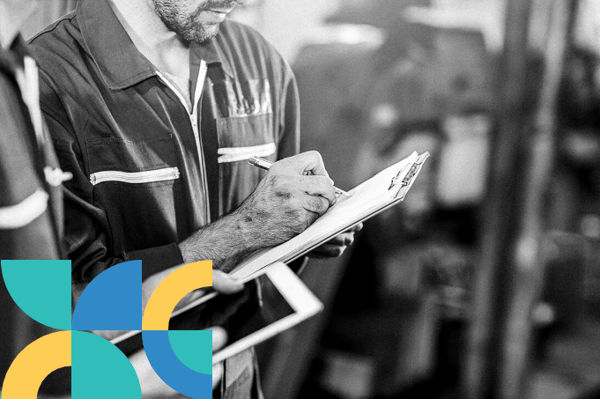 "A big item we immediately wanted to reassess as a team was how we could be more intentional and purposeful with every drive we make. We need to be intentional about our field reps' days and consider where they go and if it's worth the drive. This start with digging into the numbers before they arrive at the store so they know if it'll be a worthwhile trip." – David Smith-Tilley, Lowe's Account Manager, South Central Growers
"We've done a much better job with scheduling with our field reps and have maintained transparency with other departments which has kept expectations realistic throughout the team." – Camila P., Field Marketing Manager, Nutrabolt
How Brands are Improving Internal Culture & the Work Environment
Whether it be flexible work-from-home schedules, free health tips or financial planning webinars, increased time-off, etc., we hear numerous new tactics companies are leveraging to provide additional value and support to their employees.
"You need to be flexible with schedules and family needs. We've been making more with less by focusing on our current employees and making sure they feel valued with strong leadership and positive affirmations. Since then, we've really noticed our teams maximize their potential." – Marty Miller Director of Field Operations, DSD Merchandisers
"We're implementing an internal referral program to reward current employees who refer us quality candidates that we hire. We're also increasing our focus and discussions around our missional purpose for our business. We believe that people are looking for a fulfilling career with a company that has a purpose greater than profit. So right now, our focus is on investing in current employees, giving them greater training, responsibility, and value in their career is critical to retain them. And by doing so, we hope in return that the people we employ now will be the ones that lead us to great future candidates." – Anonymous, Field Sales Manager, Beverage Brand
Strategies for Team Retraining and Upskilling
Going hand-in-hand with improving culture and work environment, many CPGs are encouraging and offering skill development programs for employees to learn new roles within the company and further develop their careers.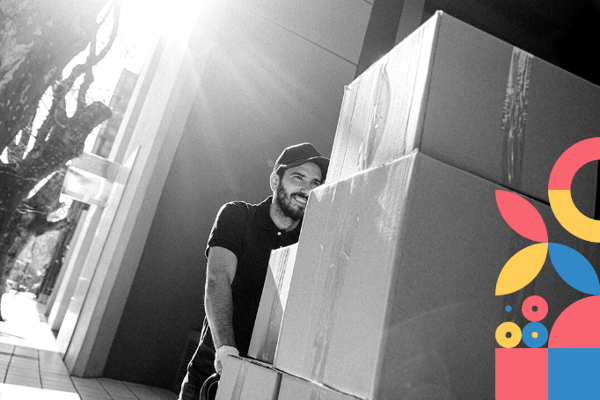 "We're focused on encouraging the development of skills within the company in order to find qualified personnel while meeting the expectations of employees in terms of recognition, confidence, and autonomy. This has reduced recruitment costs by stopping time-consuming and costly recruitment projects and improved our internal culture. I've also improved the experience of my direct and indirect collaborators by helping them to get closer to their workplace and by soliciting them for rewarding missions that promote their sense of belonging." – Dionou Valentin, Sales Manager, Cemoi Chocolat
"Get employees to buy in the mission, incentivize, teach and develop them; open the road for opportunities within the company or elsewhere if they choose." – Anonymous, IT Leader, Anonymous
Tactics to Improve Onboarding and Training
Some brands are hiring less experienced employees with the intent to upskill them. Through enhanced training and onboarding, the goal is to hire smarter, rather than skilled workers in the industry.
"We've focused on hiring less experienced employees with the intent to train them to get them where we need them to be. Their resume doesn't have to be a perfect fit in every case. We will hire less experienced employees, but we put them through two to three interviews to be sure we have the right personality. Then we train them well. We hire for passion because that has to come before anything else, but the rest is sure to follow." – Levi Logstrom, Sales Manager, McTavish Brands
"It all really starts with attracting not only the right talent but the correct attitude. Skills can be taught. Applying austerity measures before they are needed to ensure business continuity is possible without needing business rescue." – Warren, Data Engineer, NTT

Are you interested in hearing additional tips and strategies from peers in the industry on navigating the new normal of retail? Read the entire research study to hear from CPG leaders on the new ideas and tactics they're leveraging today to manage through field labor challenges.