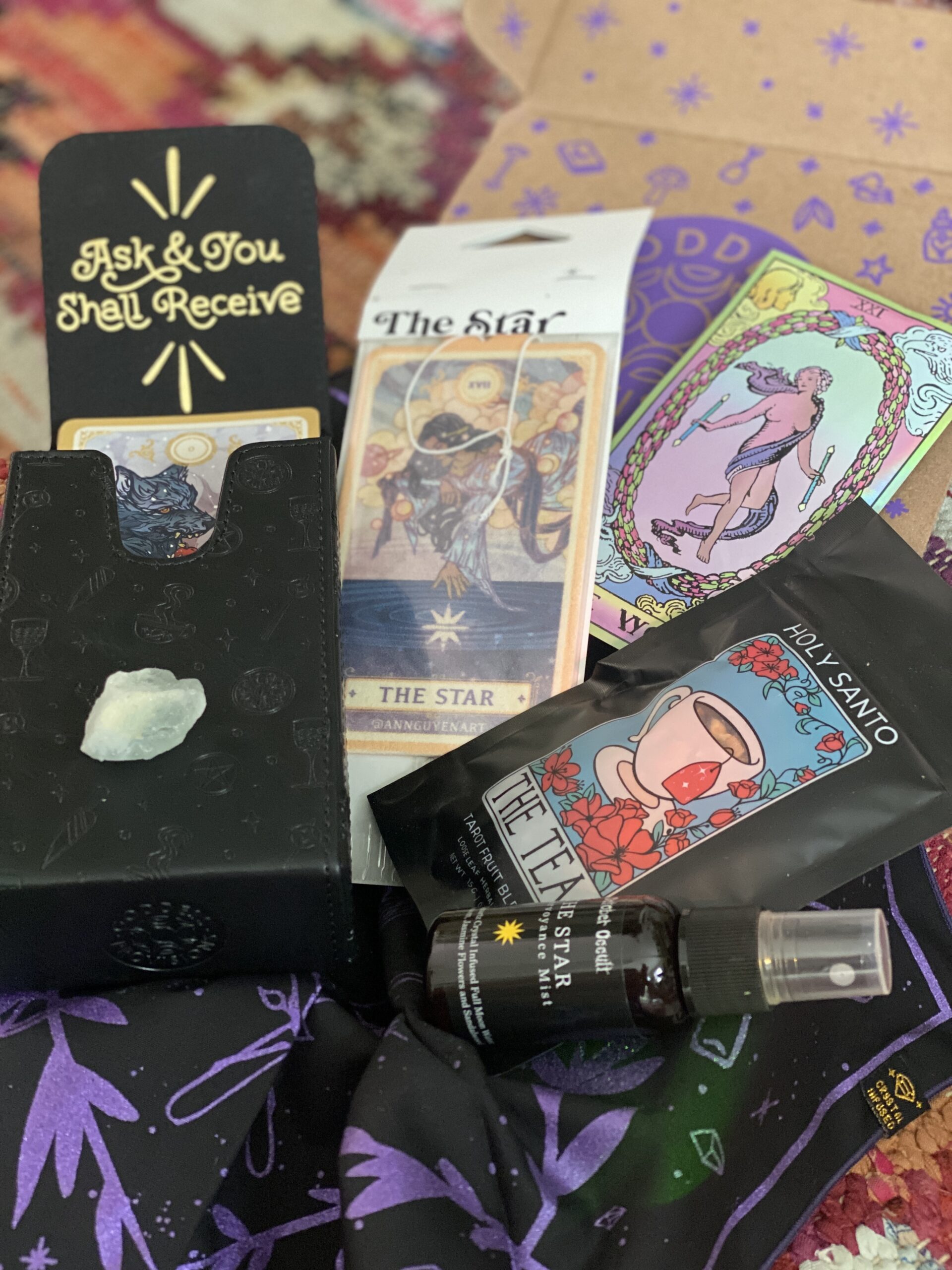 Y'all ready to swoon over August's Goddess Provisions box!? This month's box includes "Treasures of the Tarot," a divinely perfect collection of goodies for all your sacred card readings.
Goddess Provisions Subscription Box – August 2022
October Occult The Star Clairvoyant Mist*, $19 – This magical mist combines rose quartz-infused full moon water with neroli, jasmine, orange blossom, and sandalwood. It's a pure delight for the nose!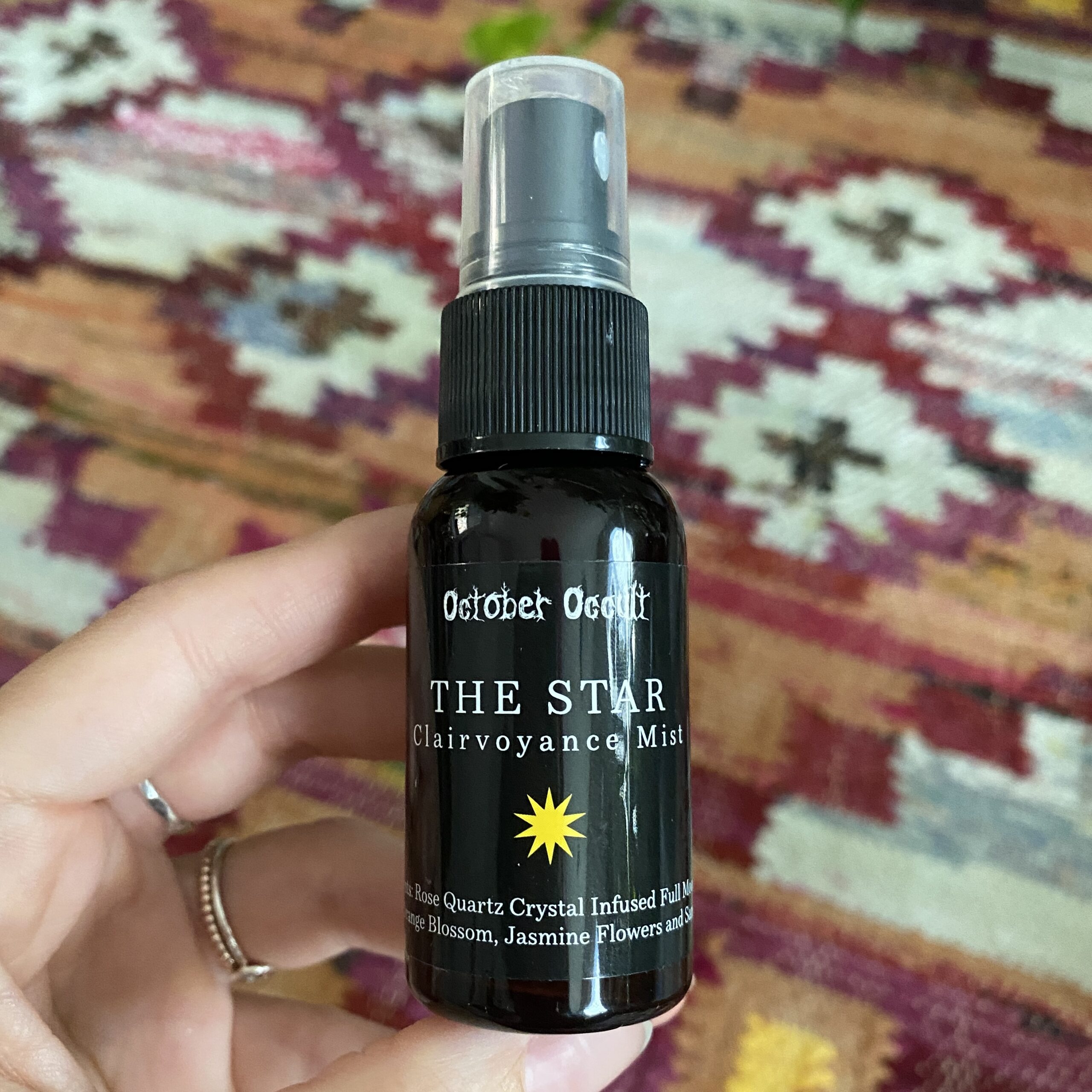 The Star Air Freshener by An-Nhien Nguyen, $6 – I never use air fresheners in my car because they're often laden with toxic, overpowering chemicals, but this sweet lil thang is made with plant-based essential oils and has a delicate and delicious vanilla scent. It's already hanging on my rearview mirror.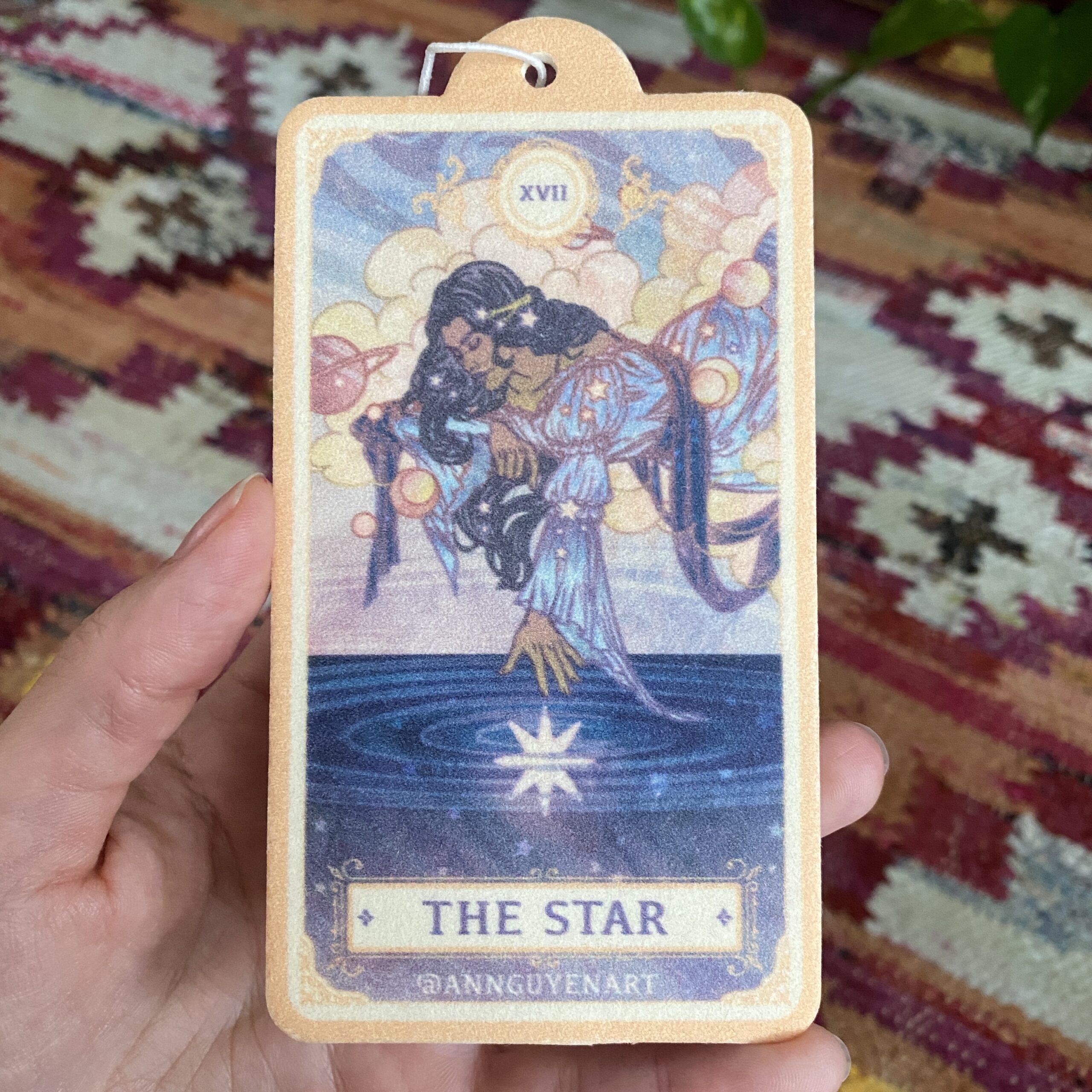 Holy Santo The Tea Tarot Fruit Blend, $10 – This fruity herbal blend of lemon, orange, rose hips, and hibiscus is the perfect addition to your morning or evening routine. It's naturally caffeine-free.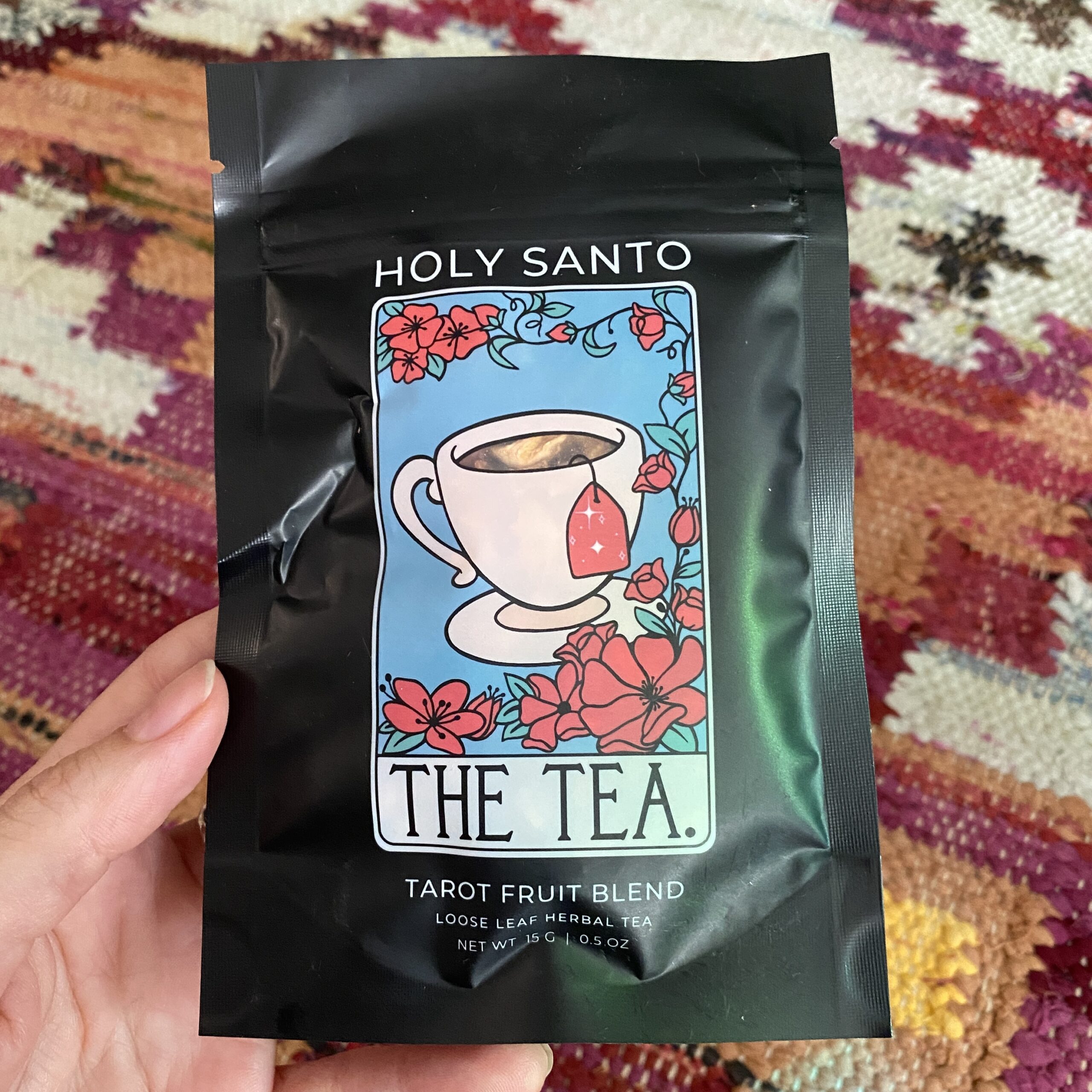 Holy Santo The World Sticker, $7 – This holographic sticker if soooo pretty!! Until I find home for it (Inside of a book? Laptop? Suggestions?), I'm gonna use it as a bookmark. 🙂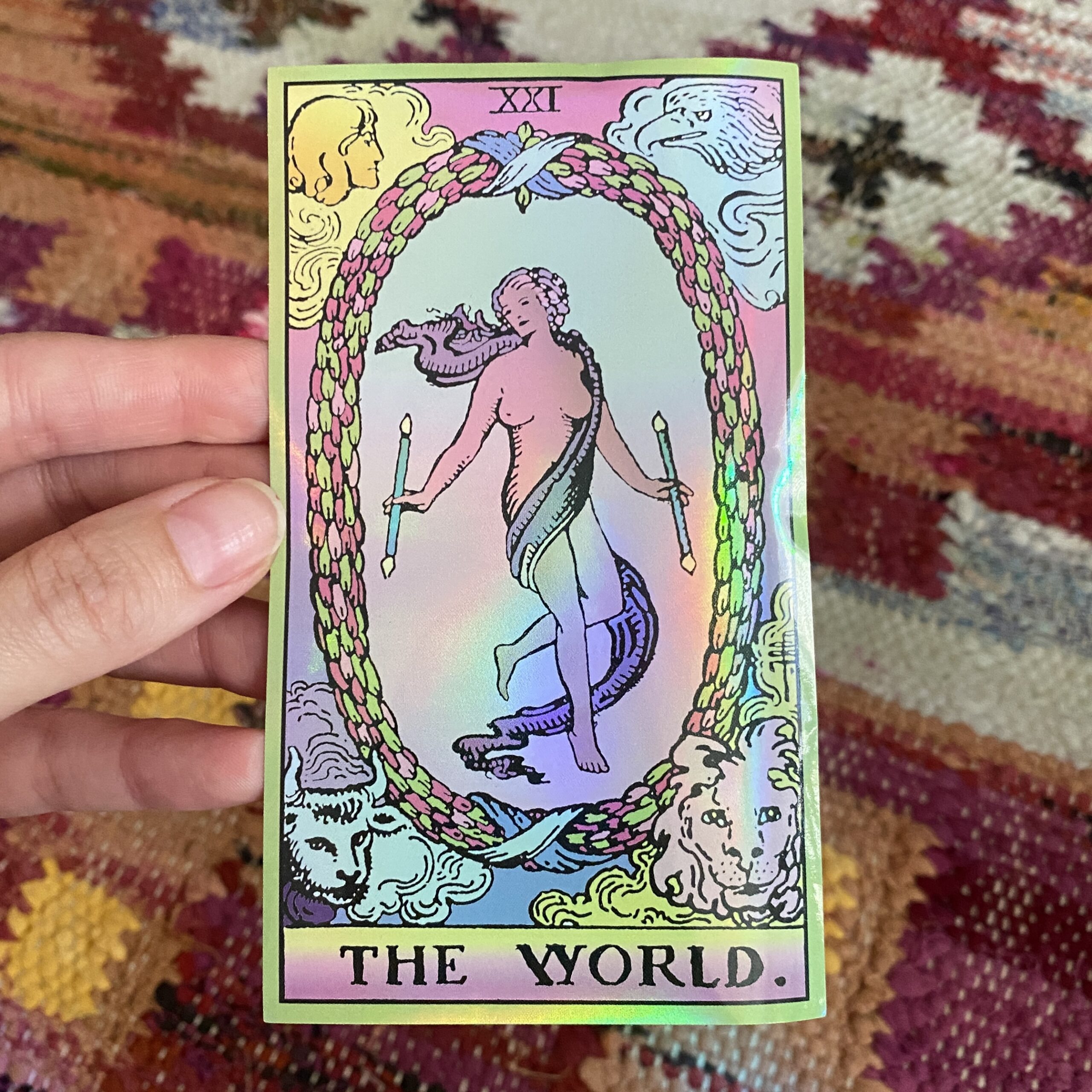 Major Arcana Oracle Trading Cards*, $ 22 – Call on the wisdom of the Major arcana to help guide you through life. These beautiful cards are illustrated by An-Nhien.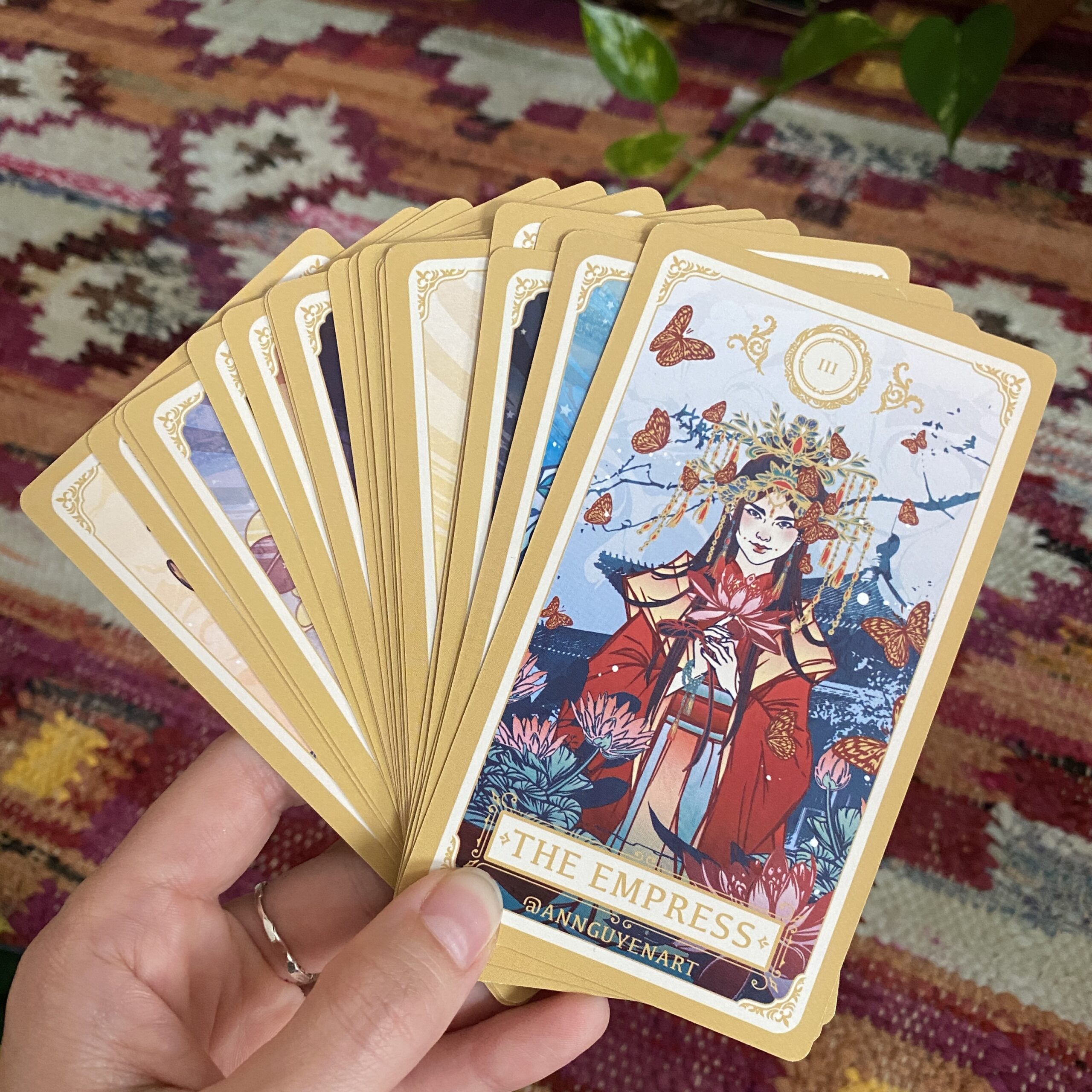 Tarot Card Case*, $35 – Keep your favorite tarot or oracle deck protected with these vegan leather magnetic tarot case. It's gorgeous, and the "Ask & You Shall Receive" gold lettering is such a lovely touch!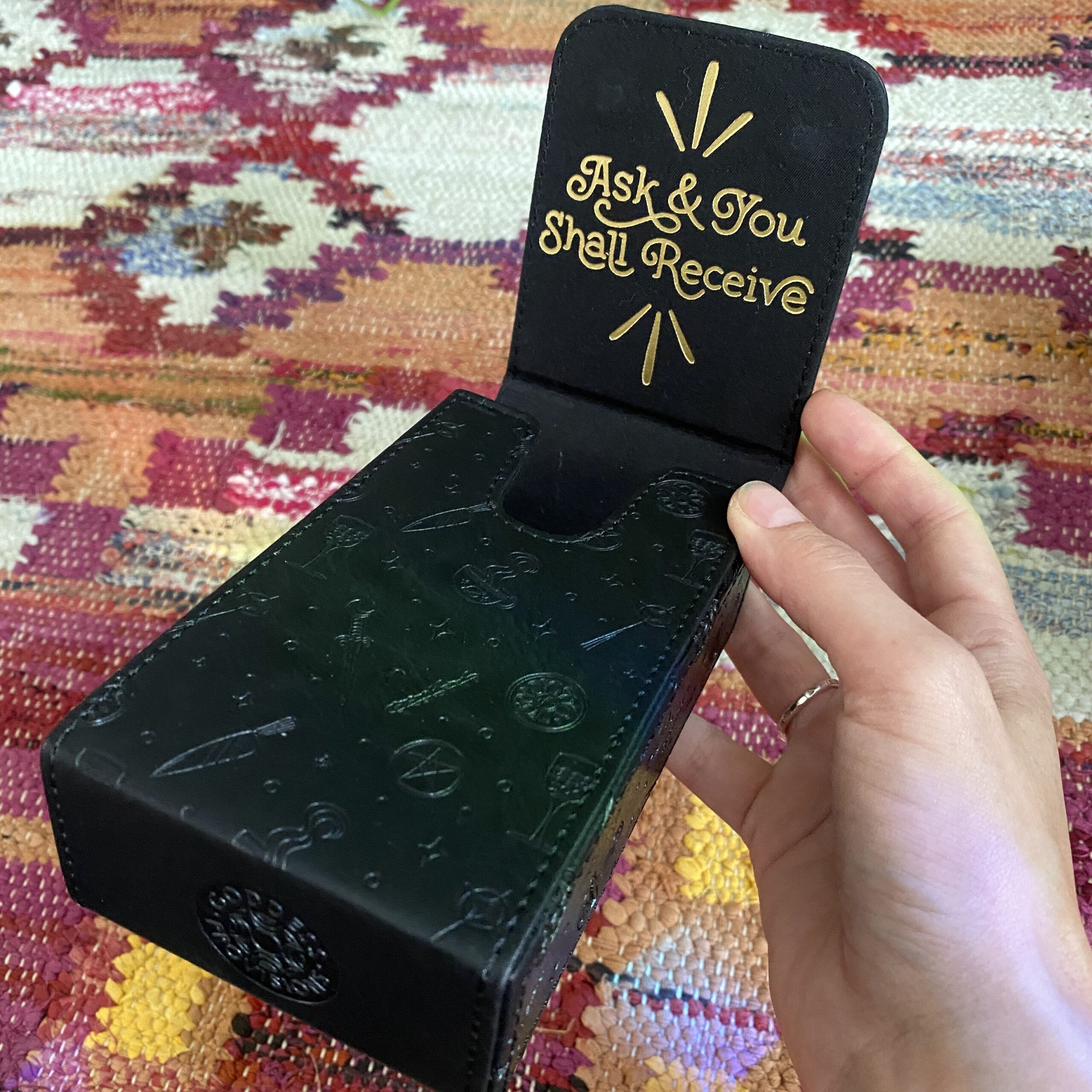 Tarot Altar Cloth*, $22 – This gorgeous crystal-infused (how they do that!?) tarot cloth featuring the four suits of tarot will surely add some magic and mysticism to your readings.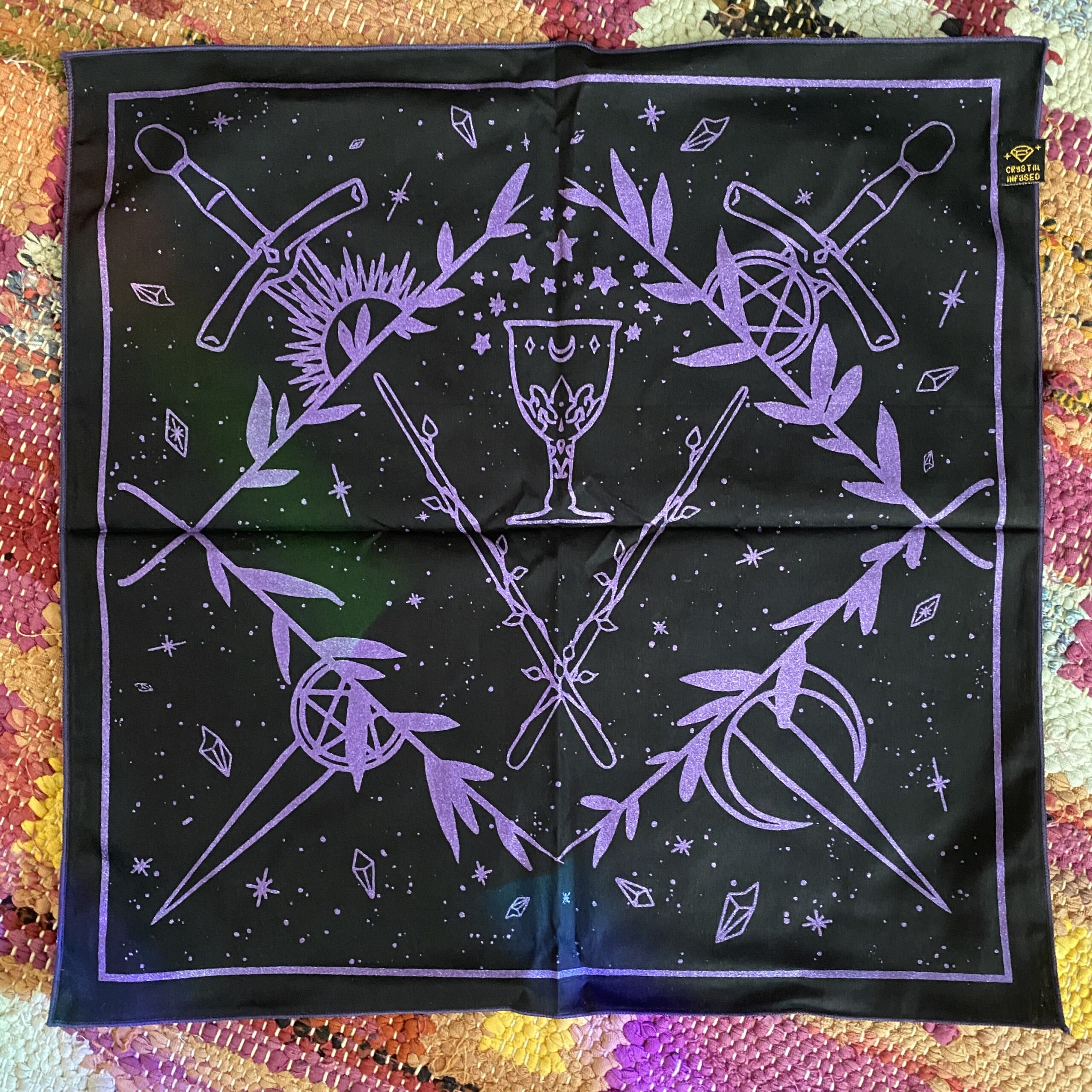 Raw Fluorite, $5 – This calming stone is meant to help clear negative energy and hep you maintain a balanced mindset.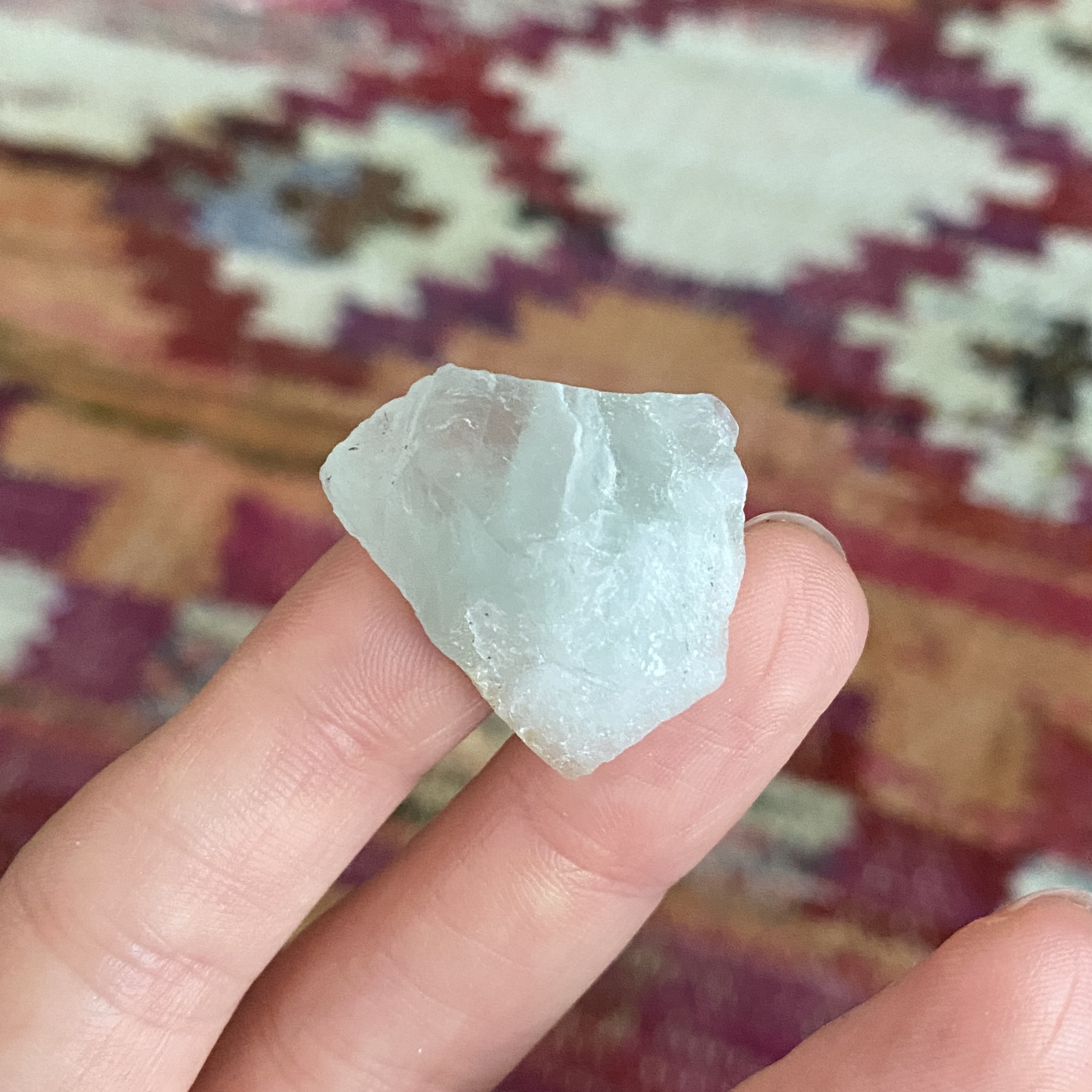 Products with * were made exclusively for Goddess Provisions subscribers.
The total value of this box is $126! You can subscribe and receive this box for just $33 with free shipping within the U.S. International shipping options are available, too!
What do you guys think of Goddess Provisions? If you love what you see, you can sign up here to start receiving this monthly box, too. 
Box was provided for consideration. Opinions are my own. Post contains affiliate links.
About Sunny
(Sunny's Profile)
Longtime vegan, hardcore compassionate beauty junkie, serious cake aficionado, and lover of all things floofy and sparkly! If there's something in particular you'd like me to review, drop me a line at [email protected].
You can also find me on Facebook, Instagram, Twitter, YouTube, and Google +.
Filed in: Subscription Box
Tags: Goddess Provisions • subscription box • vegan subscription box