In this concluding part of Chartmetric's Latin music series, we dig into the evolution behind Latin music's various genres.
Guest post by Francisco Toscano from Chartmetric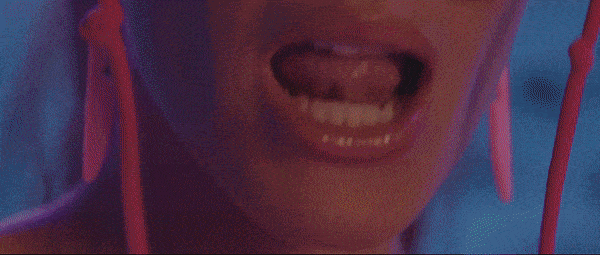 MIGRANTES + Oscu + Rombai + AGP + Alico · Prod. Valdi | Si Me Tomo Una Cerveza REMIX [Video Oficial]
Humans migrate — it is intrinsic to our nature. When we do migrate, we aren't just transporting ourselves, but our culture as well. Thanks to the globalization wave that took place during the 20th century, migration was turbocharged, provoking cultural exchanges that generated new cuisines, mestizo graphic expressions, and new music genres. Music is possibly one of the cultural expressions that records such cultural exchanges with the greatest fidelity.
Many of you reading this will probably wonder what happens with international Latin music genres like Reggaeton, Latin Pop, Latin Rock, and so on, but in this last part of the series, we have chosen to analyze hybrid genres that have deep roots in traditional regional Latin music genres. Since we cannot go into detail for every genre that fits this description, we've chosen to analyze the evolution of a couple of Mexican and Colombian music genres, some of which we've already spoken about: Cumbia, the epitome of a regional music genre gone global; Trap Corrido, a movement that mixes Corrido with Trap and Latin Pop; and Guaracha Electrónica, a hybrid music genre with deep roots in electronic music that incorporates Latin American regional music sounds as a core part of its sound. All of these genres have generated huge hits recently and promise to have more in store for us.
Listen to our interview on Latin Music genres evolution with Francisco below.
Cumbia Goes Global: Countries Develop Their Own Styles
As economic and cultural exchanges intensified during the 20th century, Cumbia traveled around Latin America until it was adopted by virtually every Spanish speaking country in the region. As a result, the variations in subgenres today are numerous and rich, resulting in almost every Latin American country now having its own Cumbia style. In spite of being originally a Colombian music genre, Cumbia has become hugely popular outside of Colombia, especially in Argentina, Uruguay, Mexico, and in the Mexican American market. As we will review here, Mexican, Argentinian, and Uruguayan artists are leaving their mark on Cumbia with great regional commercial success.
Latin Pop artists have also started to take notice. The fact that Cumbia is again en vogue didn't escape the attention of arguably the fastest rising star of the Latin Pop world: Camilo. Camilo has been incorporating different regional Latin music genres in his most recent releases: Bachata from the Dominican Republic and, of course, Cumbia, from his native Colombia, in his track "Vida de Rico." Diego Burgos, Latin Music Global Editor at Deezer, helps provide more context:
Camilo's "Vida de Rico" is a modern Cumbia Pop song that became a hit in 2020, which attracted younger generations and made Cumbia hip. Also, DJs, Rock, Hip-Hop, and Electronic artists are using Cumbia elements and sampling classic Cumbia rhythms for parties and mixtapes. This has generated a 'new Cumbia' scene in countries like Chile, Colombia, Mexico, and Argentina. In November 2020, "Vida de Rico" reached global status, entering the worldwide Top 100 on Deezer and encouraging other new artists to explore the genre.
Mexico: Cumbia Sonidera
Cumbia Sonidera is a subgenre born in Mexico from the fusion of Colombian Cumbia and electronic music influences around the mid '80s. This fusion was born at massive street parties organized in working class neighborhoods — parties helmed by DJs known as Sonideros. The sound of Cumbia Sonidera fuses mid-20th century Colombian Cumbia, electronic music through a heavy use of synthesizers, and voice processing effects that invoke those used in '80s/'90s EDM tracks. This movement was born mainly in the underground scenes of Mexico City and Monterrey, where these DJs used to do unauthorized "Sonidero" versions of the original recordings coming from Colombia; they then sold the unauthorized versions they made of those songs at their events in the form of compilations. This trend became so popular that many Mexican Cumbia artists and producers started approaching the Sonidero sound in their new original releases.
In Part 2 of this series, we spoke about Cumbia and its Colombian origins; however, it will be useful to explore more about its arrival on Mexican shores. Mexico had a really strong film industry between the 1940s and the 1950s, which is why that period is known as "The Golden Era." During this period, one movie genre that was wildly popular involved musical movies in which music stars from all genres were also the stars of the films, and they got to perform their music as part of the film's narrative.
Numerous "Tropical Music" stars, many performing Cuban music, starred in films in Mexico, which opened the doors for artists from all over Latin America to tour in Mexico. Cumbia took advantage of this gateway to make its proper arrival in Mexico by means of the Colombian musician Luis Carlos Meyer. While living in Mexico, Meyer met Rafael de Paz and Tony Camargo, both musicians and music supervisors of the Mexican film industry, and together they incorporated trumpets, trombons, and other brass instruments into Colombian Cu
mbia, thus birthing what later would be known as Mexican Cumbia. Later iterations included more instruments such as the güiro, small kettledrums, and high trumpets, further reinforcing a unique Mexican sonic identity. At the end of the 1970s, the famous Mexican artist Rigo Tovar incorporated synthesizers, electric guitars, and bass, creating the ideal transitional sound that made Cumbia Sonidera possible, as well as other subgenres known as Tecnocumbia (Cumbia Dance) and Cumbia Rock.
As in any underground movement, there are a myriad of artists that pave the way for one of them to go mainstream. One of those acts has gone on to build a long and wildly successful career doing Cumbia Sonidera: Los Ángeles Azules. Los Ángeles Azules are a band from Mexico City who are, without a doubt, the biggest Cumbia act in the world today. The band, formed by the siblings Mejía Avante, was originally born in 1976, but it wasn't until 1983 that they formally started their career playing Grupero music. Years later, after pivoting to Cumbia Sonidera, they had their first huge hit with "Como te Voy a Olvidar," a song that is now a staple in celebrations of all sorts in Mexico and Latin America. In 2013, they broke the mold by starting collaborations with mainstream Latin Pop artists, a strategy that has continued since then and has paid off handsomely, as shown by the streaming numbers and YouTube video views of their latest hits "Amor a Primera Vista," with Belinda and Lalo Ebratt (454.5M views), or their version of "Nunca Es Suficiente," with Natalia Lafourcade (1.17Bviews).
Comparing Los Ángeles Azules with international artists, we find that they are the most followed Cumbia artist on both Spotify and Deezer, with 4.1M and 942.5K followers, respectively. On Spotify, this puts them in the same category as British Electronic group Clean Bandit (4.17M), or the contemporary Country group Florida Georgia Line (4.16M). On Deezer, their playlist "100% Los Angeles Azules" grew 40 percent in Colombia and 532 percent globally in 2020. Their wildly successful YouTube channel has accumulated 7.47B views with a growth of 33.7 percent during 2020, which means they've generated 1.86Bviews in the last 12 months alone. Every month, their channel increased by an average of around 174M views, more than what Beyoncé generated each month on average (164.8M), and just below what Cardi B garnered every month, despite a very strong year for her (175M). On Pandora, as expected from a successful Mexican artist, Los Ángeles Azules have a very active listenership, which is evidenced by their 2.62M average monthly listeners, putting them pretty close to American DJ Marshmello (2.63M) and within the same rank as Colombian superstar Maluma, who has 2.64M average monthly listeners. These numbers demonstrate that Los Angeles Azules' 40+ year career is still stronger than ever.
An artist to watch in this category is Raymix, a Mexican musician that represents the new wave of Cumbia Sonidera. He is a former aerospace engineer that trained at NASA and decided to pivot his career into music in the early 2010s. He has declared that his time studying at the agency provided inspiration for his sound, which mixes several Latin genres with state of the art electronics to create a trademark musical and visual style, as his hits "Oye Mujer," "Tú y Yo" with Mexican Pop star Paulina Rubio, and "¿Dónde Estarás?" show. As expected, his strongest platform is YouTube, which has accumulated 1.49B views in just three years and is generating 27.4M views per month on average. This YouTube performance puts him close to The Jonas Brothers (1.49B) in accumulated views and makes him comparable to the British artist MNEK in average monthly views (27.M). While his career is still maturing, considering he just started releasing music professionally in 2018, Raymix's streaming numbers and video views reveal that he has a long and interesting career ahead of him.
Argentina and Uruguay: Cumbia Pop
The Cumbia Pop movement, colloquially known as Cumbia Cheta, is a Cumbia subgenre that originated in Argentina as part of a local phenomenon known as Movida Tropical, which started in the '80s with the fusion of Cuarteto, Argentinian Rock, and Argentine Cumbia. Later, in the '90s, the Cumbia Pop sound evolved more toward the Pop mainstream with the incorporation of Electro Pop's sounds and melodic style. This music genre was later adopted by Uruguayan artists with great success. The first Cumbia Pop act to attain a mainstream profile is Agapornis, followed by bands like Mano Arriba, Marama, and one of the most popular acts this genre has given to the world: Rombai.
Rombai is a Cumbia Pop band formed in Uruguay in 2014. While it started with several members and vocalists, its current vocalist, Fernando Vázquez, remains the only visible face of the band today. Success arrived quickly for the band, as they reached popularity after launching their first single "Locuras Contigo." Their biggest hits are "Noche Loca," "Cuando Se Pone a Bailar," and "Me Voy." When we roll our sleeves up and look into their numbers, we can see that their accumulated YouTube channel views amount to 978.8M, growing at a rate of 10.5 percent annually, which represents 69.8M views per month on average. Their aggregate views put them head to head with artists like British Pop Rock band The 1975 (987M accumulated views), while the current interest Rombai's music entices on YouTube equals that of Charlie Puth, who accumulates 70.2M views per month on average. On Spotify, this Uruguayan band currently has 2.96M listeners, managing to grow their average monthly listeners by 12.7 percent during the last 12 months, putting them on par with Swedish artist/DJ/Producer AronChupa (2.98M average listeners). On Deezer, Rombai saw an increase in popularity in 2020, reaching peaks in July (59 percent growth) and in December (16 percent growth).
If we want to know who may be the next big thing in Cumbia Pop, we ought to take a look at Argentinean duo Migrantes. Coincidentally, this duo also formed around 2014 when both of its members were doing music while attending university. They updated their Cumbia Pop sound by incorporating Reggaeton and Latin trap elements into it, which garnered them several local hits — then came "Si Me Tomo Una Cerveza" in November 2020. Aided in part by TikTok and YouTube, "Si Me Tomo Una Cerveza" became a truly Latin American smash that propagated like fire in all Spanish speaking countries within just two months. In January 2021, a remix including some of the biggest Cumbia Pop and Urban music stars from Argentina was launched to further capitalize on its success. As expected, many of their stats on several digital platforms have suddenly shot up to great heights, including the growth of their average monthly listeners on Spotify, which went from 100K in November 2020 to 5.57M today, similar to the 5.58M of the Dance Pop duo Louis The Child or the French-Congolese Hip-Hop superstar GIMS (formerly Maître Gims) and his 5.59M average monthly listeners. At Deezer, Migrantes saw a mind-blowing increase of 318.3K percent in Colombia and 16.8
K percent globally (January 2020-January 2021). As expected, their YouTube views quadrupled in just three months from 39.5M in November to 165.6M views today. "Si Me Tomo Una Cerveza" (If I Drink a Beer) certainly has changed the life of Migrantes' members almost overnight, and hopefully, it will propel their career in the years to come.
Trap Corrido: Mexican Tradition and American Hip-Hop Come Together
As we briefly mentioned in our regional Mexican music genres piece, first-generation Mexican Americans started to fuse the music they listened to at home with their family with the new Anglo music they grew up listening to every day. The result is an unlikely and fascinating mix between Anglo Trap and Mexican Corridos: Trap-corrido, also known as Corridos Tumbados. This genre blends Corridos' accordion and bajo sexto with Trap's electronic beats, vocal delivery (flow), and street life narratives glorifying the artists' Mexican values. While these genres collided first in urban areas in the United States, they later expanded into Mexican cities, especially those close to the border.
Since this genre is in its expansion phase, there are countless artists trying to leave their mark and make it as Trap Corrido stars. It is likely that many of them will be one hit wonders, but there are several names, such as Natanael Cano, Junior H, and Esteban Gabriel (among others) who seem to be on the path of forging a long-lasting career.
We could discuss endlessly who would take the crown as the king of the genre, but we will pick the one who has branched out the most, worked with big artists from other genres, garnered the most publicity, and made music executives and music fans wonder what Trap-corridos is all about.
Natanael Cano is a Mexican singer/songwriter born in Hermosillo, Sonora. He dropped out of high school to move to the United States to pursue a career in music, with impressive results so far. He formally began his career in 2019, reaching fame almost instantly. In a short time span, he has released collaborations with Bad Bunny, Lil Tecca, and Snoop Dogg, and he's performed on Jimmy Kimmel Live! Among his biggest hits are "Amor Tumbado," "El Drip," and "El De La Codeína." Looking at Natanael Cano's career by the numbers, we find that his followers on Spotify (1.88M) rival those of more established acts like British Electronic duo Disclosure (1.88M), his Pandora lifetime streams (167M) almost equal those of English singer-songwriter Anne-Marie (167.4M), and his Deezer followers (441K) put him in the same territory as the American Hip-Hop performer Lecrae (444.4K). His 85.9M average monthly views on YouTube place him comfortably above Dutch DJ Martin Garrix and his 81.8M average monthly views.
One rising star to watch in this hybrid genre is the Houston-based artist and entrepreneur Esteban Gabriel. Gabriel was born in Salamanca, Mexico, but later moved to Texas to attend university, where he also started a career in music that has yielded hits such as "Piel de Seda," "Tirando la H," and "Hay Niveles." While his career still has room to grow, the potential for growth is indeed noticeable, as his Spotify monthly listener stats show (1.33M). Those stats put him close to legendary and multifaceted RuPaul (1.34M average monthly listeners). His Pandora average monthly listeners (586.9K), meanwhile, put him very close to Becky Hill (588.8K), the British vocalist who had the 2020 international hit "Lose Control" with Italian Electronic trio Meduza, among other hits with many world renowned DJs.
There is one current developing within Trap-corrido which embraces the melancholy that pervades Gen Z music fans: Sad Sierreño. Sad Sierreño tracks mix Sierreño, Trap, and Pop ballads with an unmistakable feeling of desolation that usually deals with heartbreak or even the permanent loss of loved ones. Ballads have always been central in regional Mexican music, and if we add to this that sadness has invaded Pop, Trap, and even regional Latin music, this subgenre was just bound to happen. The names of artists trying to make it in this specific hybrid genre are countless, with some having attained more success than others; however, the main two artists to check out would be Junior H (and his new album "SadBoyz4Life"), and Eslabon Armado (and their 2020 hit "Con Tus Besos").
Latin Rhythms and Electronic Beats: Guaracha Electrónica
Guaracha is a regional Latin music genre that originated centuries ago in Spain, but became really popular in the Spanish colonies of the Caribbean, especially in Cuba, where there is a very strong Guaracha tradition in Cuban popular music and theater. Guaracha music also reached the Atlantic Colombian shores, where the locals made it their own. The name Guaracha derives from the dance moves used to dance to it, where the dancers move their feet visibly and sometimes loudly in a dance style that is also known as "Zapateo." Over the years, cultural exchanges intensified until Latin Tribal House, a House music subgenre similar in structure to Deep House that includes percussive elements of indigenous origin, arrived in Colombia. Upon its arrival, music producers fused Latin Tribal House with Colombian elements from the regional music scene of the city of Cali and its surroundings, giving birth to what we today know as Guaracha Electrónica. With its incorporation of Merengue and Reggaeton, the Guaracha Electrónica dance style is reminiscent of that of the original Guaracha music. This incorporation of the traditional Guaracha dance into the modern Guaracha Electrónica dance style is another reason why this music genre is also known as "Zapateo" and/or "Aleteo," making a nod to the past.
The Guaracha Electrónica scene has been thriving locally for years, with several artists bringing attention in their native Colombia and, on a lesser degree, in neighboring countries Venezuela and Ecuador. Daniel Parranda is a DJ who has been actively putting out music, increasing his streaming activity in the last 12 months by 65 percent, according to the Paris-based platform Deezer. However, the genre struggled to get international recognition and music streaming traction until an infectious track became an international phenomenon in the second half of 2019 and the first half of 2020: "Baila Conmigo" by Dayvi. Dayvi began his career in his native city of Manizales in 2011 with the launch of his EP "F**k Strained," followed by many releases that found Colombian recognition. Then came February 2019, when "Baila Conmigo" was launched along with DJ Víctor Cárdenas and singer Kelly Ruíz. Thanks to serendipity, a couple of months later, memes that used the tune went viral, first in Mexico, and then internationally, leading this song to explode in early June 2019. This single had such an impact in Latin America and Europe that the one and only Jennifer Lopez made her own version of the song later that year, as did the French DJ Willy William and the Brazilian DJ Rennan Da Penha. In 2020, after it went viral in Italy during the first pandemic lockdown, none other than Benny Benassi also jumped in with his own remix.
To get an idea of the effect that this track had on the career of DJ Dayvi
, let's get into the numbers: In May 2019, he had 1.8K followers; one year later, he had 35.5K followers; and by December 2020, he had 41.7K, a 3,017 percent increase. Dayvi had 228K average monthly listeners in May 2019; after the track went viral in Italy and France during the first pandemic lockdown in April 2020, he had 7.28M average monthly listeners on the platform, 3,086 percent increase. The impact of this viral hit also had a sizable impact in the US Latin market, as Pandora numbers show: of his 68.3M streams there, 89 percent come from "Baila Conmigo," putting DJ Dayvi comfortably above the up-and-coming American Electronic duo Sofi Tukker and their 67.9M streams on the platform. Taking a look at his YouTube performance, since this track spurred a sizable amount of user generated content (UGC), the videos with the biggest amount of views are not part of his official channel views count; in spite of this, the 77.3M views he's been able to accrue put him above Brandon Flowers, the vocalist of the American rock band The Killers, who has been able to generate 76.9M views throughout his solo career.
Another Colombian DJ  in the Guaracha Electrónica movement that we must not lose sight of is Fumaratto. Fumaratto is the moniker used by Mateo Quintero, born in Medellin, Colombia. He started doing sets inspired in the Circuit music coming from Mexico and the Latin Tribal House movement, going on to produce his own tracks including these influences, Deep Tech, and Tech House. During 2019, around the same dates when Dayvi blew up with "Baila Conmigo," Fumaratto also had his time in the limelight with his single "Me Provocas," if on a smaller scale. This song also had international impact and reached European markets, to the degree that its remix version helmed by the Lithuanian DJ Dynoro had an even bigger repercussion than the original version of the song. Since Fumaratto already had a long and prolific career before "Me Provocas," he's been able to add 142.3M views to his official channel (not counting UGC), which puts him in the same territory as Jack White and his 143.6M lifetime views. On Spotify, where he currently has 2.44M average monthly listeners (peaking at 3.2M in August 2020), he is in the neighborhood of The Strumbellas, the Canadian Indie Rock band who has had their biggest hit with the song "Spirits."
The Sound of the Future in Latin American Regional Genres
After seeing what has happened with Corrido and its evolution to Trap-corrido, the integration of indigenous sounds in a predominantly electronic music genre such as Guaracha Electronica, and with the increased blending of electronic sounds with Cumbia — both in Cumbia Sonidera in Mexico and Cumbia Pop in Argentina — it is clear regional Latin music genres are on a path that will inevitably lead to their modernization. This view is further reinforced by the huge viral hits that Guaracha Electrónica has recently given to the world, the huge Cumbia Sonidera and Cumbia Pop artists charting, and the cultural and commercial phenomenon that Trap-corrido has become. Regional Latin American music genres will incorporate more and more electronic instruments and sounds, thus birthing new subgenres that will reflect the new generation's views on the world, their realities, values, and the identity imbued in them by their ancestors. Most regional music genres were born outside of urban areas, which is reflected in the instruments they use and the topics addressed in their lyrics. However, modern societies are becoming more and more urban, and this new reality, which is already manifesting itself in the new tracks being put out by young artists, will continue to expand.
Contrary to what happens with Pop music, which is a shape-shifting genre that bases its appeal on the latest cultural trends and technological innovations, the foundations that define regional music genres are strong cultural paradigms that are much more resistant to change over time: tradition and identity. It is true that Pop music has repeatedly borrowed elements and sounds from several regional music genres around the world, but making an adaptation to a phrase recently used on the second season of American drama series Pose, we must remember that "Pop music likes to come visit, but it never moves in." It is hard to imagine what are the sounds and topics that music will touch in 30 years from now, but if there is one thing that we can be sure about Latin American regional music genres — and regional music genres as a whole — is that they will always appeal to the sense of pride of belonging to something greater than oneself.
Join the Chartmetric community by subscribing to How Music Charts below.