The 50 Best Albums of 1981

Popular music has always been in constant flux. But the early '80s were a particularly jumbled time of emerging trends and genre revisionism: new wave, synth-pop, alternative rock, electro-pop and post-punk all rubbing elbows and butting heads.
And, looking back in list form, 1981 is one of the decade's most disorienting years. We're wandering through an accidental golden age of production and technology: Many of these albums are noticeably brighter and crisper than staples from the late '70s, but still clinging to the human touch that widely vanished from pop radio in the mid-decade.
Maybe it's partly psychological, but 1981 still feels like a sweet spot. So let's celebrate it.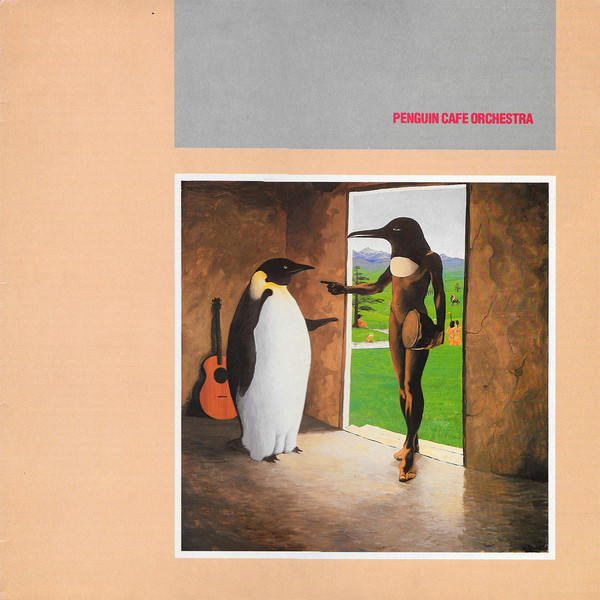 This ambient chamber LP is about as bizarre as its name or the Anubis-like penguin humanoid standing under the doorway on its cover. Simon Jeffes' un-ornate arrangements seem to stay at a maximum of three instruments at a time; the most prominent, to ear, are the gypsy-jazz-like acoustic guitar, a posse of strings and a sundry of electronics – which play discreetly, eluding boredom with blasé experimentation. Song titles like "Pythagoras's Trousers" and "The Ecstasy of Dancing Fleas" reflect the record's character at large; on their own, both pieces are as zany as their names. "Telephone and Rubber Band" spins a melody from dial-tone as the string section elevates it into the sphere of classical, administering the perfect amount of weird in a really droll way. The aforementioned aside, each track is a concoction of mellow onsets and simple developments tempered by a dash of oddity to save it from somnolence. – Logan Blake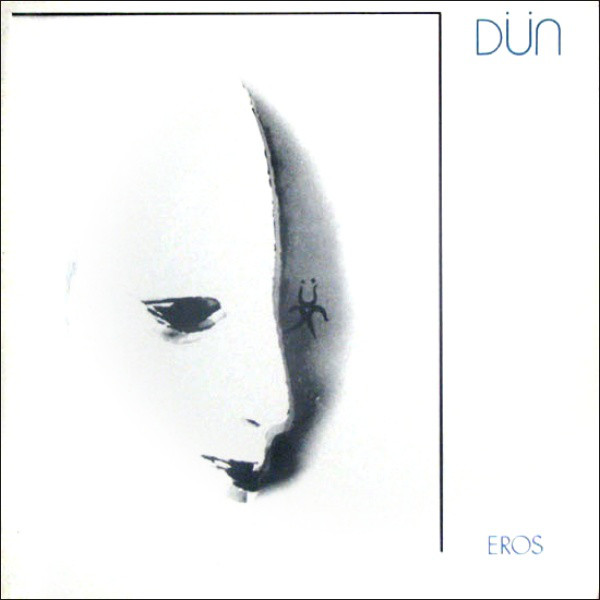 Wait — didn't progressive rock kick the bucket some time between Never Mind the Bullocks… and the Saturday Night Fever soundtrack? (Here's your daily mindfuck: Those albums came out less than three weeks apart.) Anyway, not exactly. Even as prog withered as a commercial force, it continued to mutate and evolve in the avant-garde underground. Eros, the sole LP from warped French sextet Dün, is a good example, melding the entrancing rhythms of the Zeuhl movement with the tuned percussion wackiness of mid-'70s Zappa and Gong. The original, self-released LP is a holy grail piece among prog nerds — as of this writing, the only U.S. Discogs seller is asking $500. (Reminder: I, like everyone, have a birthday every year.) – Ryan Reed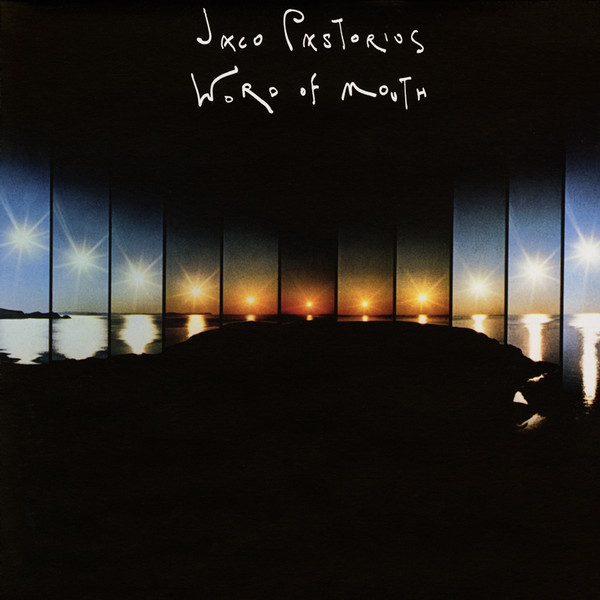 Electric bass virtuoso Jaco Pastorius humbly took a step back (for the most part) with his second solo LP. Rather than orchestrating the frequencies of his hallowed instrument, he arrives at a synthesis of jazz and orchestra — playing backup to his own big band, including icons like Herbie Hancock, Michael Brecker and Toots Thielemans. He sheathes the fury of his bass for more collective and restrained harmonies, though sometimes he sneaks a solo in, albeit in clean tone: Take the chromatic intro of "Chromatic Fantasy," which is swept up by a brass section that then dissolves into flutes, arbitrary autoharp glissandos and prodding percussion. Producing sound for the sake of sound in loose conformance to the arrangements, Word of Mouth lets the instruments speak for themselves under the aegis of an ultimate sonic sorcerer. – L.B.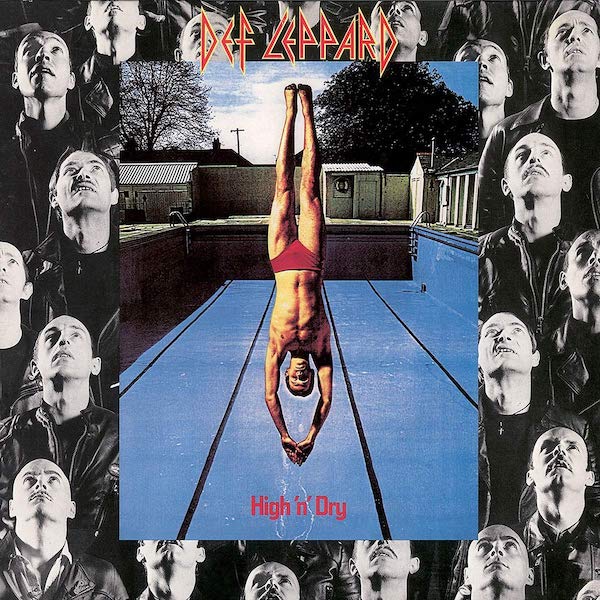 While High 'n' Dry was the band's second LP, it was the first to hone Def Leppard's patented arena-pop-metal aesthetic, largely influenced by '80s rock mega-producer Robert "Mutt" Lange (fresh off AC/DC's Back in Black a year earlier). The album was no commercial landmark, reaching just No. 38 in the U.S., but it produced the enduring power ballad "Bringin' on the Heartbreak," whose music video landed on a fledgling network called MTV and primed the band for its Pyromania explosion in 1983. That album's success eventually brought more eyes to High 'n' Dry, which rumbles like a joyride in your big brother's Trans-Am: all thunderous riffs (courtesy of co-founder Pete Willis, who was soon replaced by Phil Collen) and frontman Joe Elliott's general happy-lad exuberance. – Bobby Olivier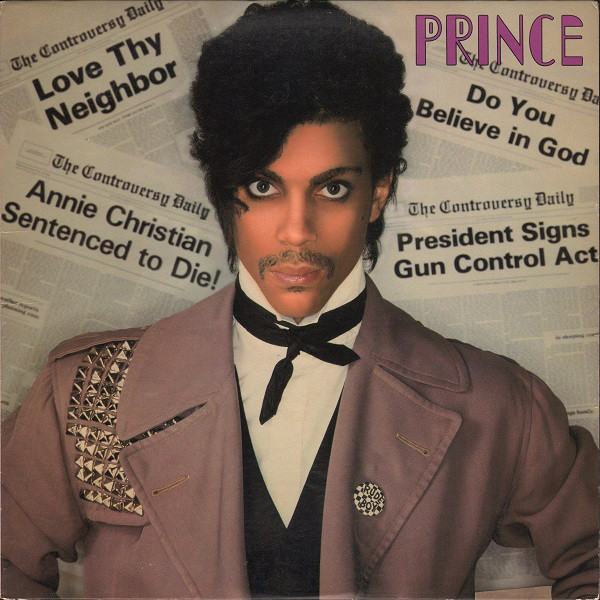 Controversy was a transitional record, building on the stark sound and envelope-pushing lyrics of Dirty Mind but still a couple years away from world-conquering crossover success. But only a fool would call it a minor Prince album: The title track alone has enough riffs and hooks to power an entire career, and "Do Me, Baby" is one of the finest, sleaziest quiet storm staples in his catalog. Nobody else could pull off putting an ode to cold war anxiety like "Ronnie, Talk To Russia" on the same record as a rockabilly song called "Jack U Off." Then again, nobody but Prince would even think to try. – Al Shipley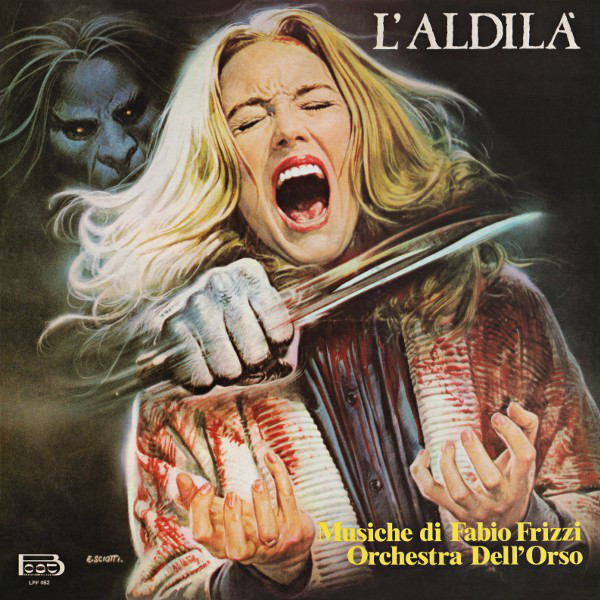 Critics remain divided about The Beyond, Lucio Fucci's hellish cult horror film. (In his brutal half-star review, Roger Ebert slammed its "bad dialogue." Meanwhile, it ranked No. 64 on Time Out London's "expert" ranking of the 100 greatest horror films. You be the judge.) The response has been more favorable for Fabio Frizzi's chilling score, which flows between grandiose orchestrations and haunted jazz-fusion grooves. The main theme, with its operatic choir, feels like the score to the biblical War in Heaven — if Satan were really into smooth fretless bass. – R.R.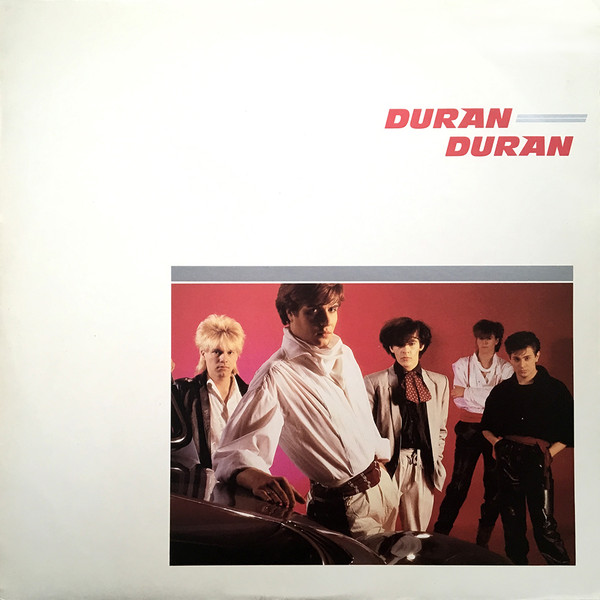 "It's just a band that's entertainment," Nick Rhodes noted in 1981, the year of Duran Duran's self-titled LP. He's not totally wrong: Few bands of that era cooked up more dance-rock fun than the slippery grooves of "Girls on Film" or "Planet Earth." But it's not fair to write off Duran Duran as fluff — the record's second side balances the obvious pop singles with arty atmospheres that recall the high drama of Roxy Music ("Tel Aviv") and Japan ("The Night Boat"). – R.R.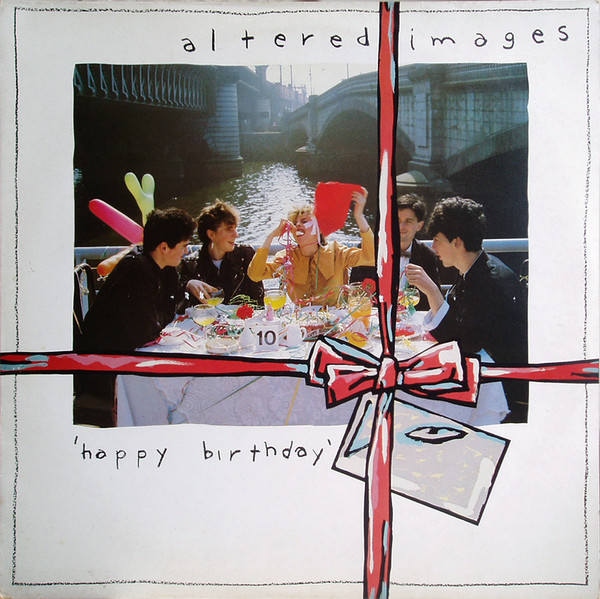 These Scottish post-punks — only active for five years during their prime run — started off angsty and disaffected, then slowly evolved into a pop act. But they didn't fully discard their original sound, sometimes deftly splicing the two in the same song. Their debut LP is full of such moments, like the buoyantly sung but portentously played "Idols" or the derisive but playful "Beckoning Strings," as singer Clare Grogan hectors some sorry puppet "dictated by those who pull your strings" in a teeny, doll-like lilt. They saunter out with an outro identical to its intro, coming full circle as Grogan chirpily sings the album title overtuned percussion — sealing the experience as the most deranged birthday party ever. – L.B.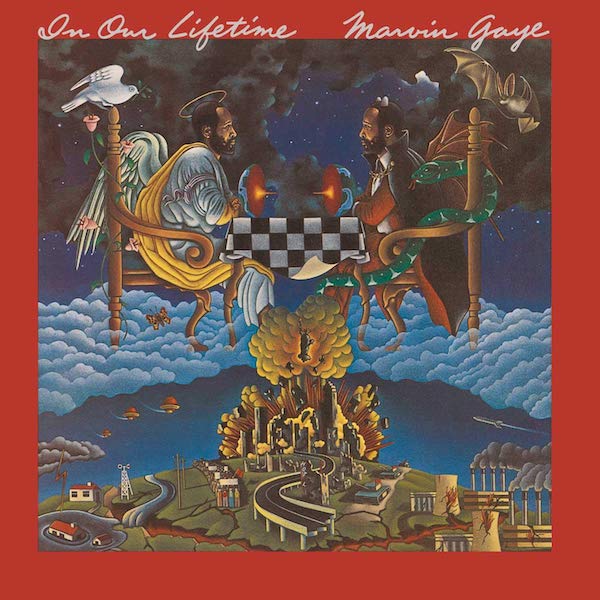 In Our Lifetime could — and maybe should — have been a disaster, arriving after a period of marital strife, debt and creative confusion. Marvin Gaye's 16th LP was originally branded Love Man, designed as a return to breezy dance music after the commercial flop of 1978's introspective Here, My Dear. But the Motown veteran switched gears, sort of, for what became Lifetime — blending party vibes with explorations of sin, prayer and armageddon. That thematic tension underscores the album's fractured past, but it also presents both magnetic sides of Gaye's persona. Most crucially, the grooves are sublime — from the sizzling sacred soul of "Life Is for Learning" to the self-explanatory "Funk Me." – R.R.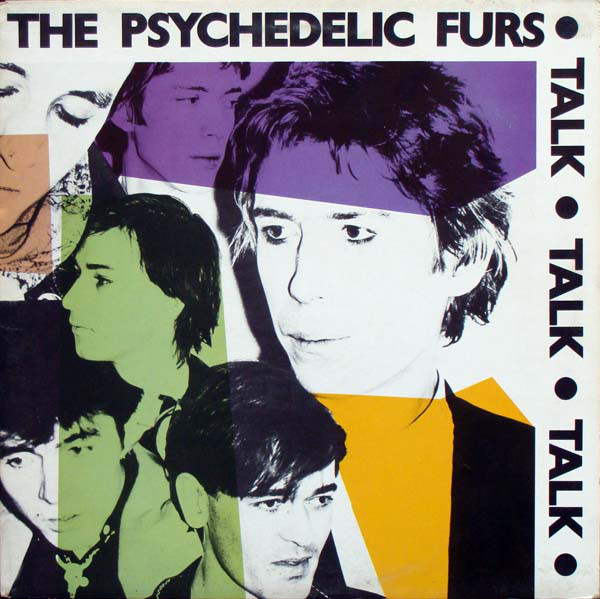 If the Psychedelic Furs' debut presented the band's arty post-punk/new wave in greyscale, follow-up Talk Talk Talk offers a rainbow. "[Producer Steve Lillywhite] said our first record should be what a really good live gig sounded like," frontman Richard Butler told The Quietus. "On the second record, we were free to do more overdubs and edits, because we had gone past a live gig in establishing our sound." Opener "Dumb Waiter" is the sound of a raw rock band fighting beauty with intoxicating ugliness, with Butler snarling halfway in tune over jagged saxophone and chrome-plated guitar. "Pretty in Pink," meanwhile, was sparkly enough to inspire the title of a John Hughes film, even if the song's central sexual metaphor didn't make the final script. – R.R.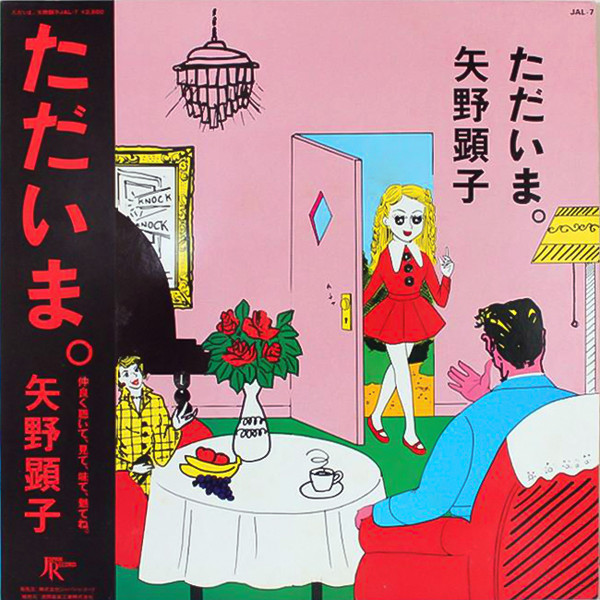 Few musicians could find common ground with Little Feat, Japan and Pat Metheny. But as Akiko Yano proved on her delightfully disorienting fifth LP, she finds musical connections most of us can't conceive. Working with pioneering electronic act Yellow Magic Orchestra, the Japanese songwriter consciously crafted the first half of Tadaima as synth-pop with hit potential. She came up short commercially but wound up with something more unique: The avant-garde clatter of "Vet" sounds like the Kate Bush of 1978 collaborating with the Kate Bush of 1984, with a pounding digital kick drum and siren-like vocal giving way to a dissonant guitar solo. The second side is equally experimental in this context, leaning into her jazz chops with a lengthy piano-heavy suite. "That's a very unique album, to combine electro-pop songs with something jazz-orientated," she told Record Collector. "Not so pop." – R.R.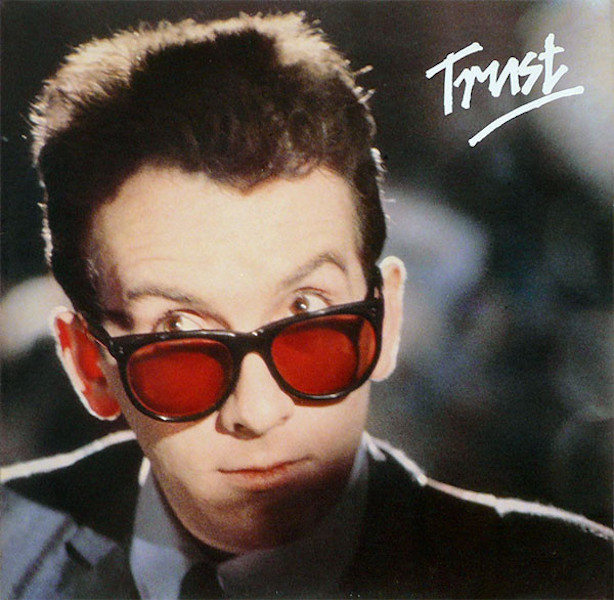 At the dawn of the '80s, Elvis Costello made the first of his many album-length genre experiments, the frenetic '60s soul homage Get Happy!! and the country and western covers collection Almost Blue. Sandwiched between was Trust, arguably the closest thing to a platonic ideal of the Costello sound. It came during a difficult time: He was drinking heavily; his marriage was crumbling; and his success on the UK charts was faltering. But he and the Attractions were in peak form, locking into intricate grooves ("New Lace Sleeves") and prime displays of Steve Nieve's keyboard prowess ("Clubland"). – A.S.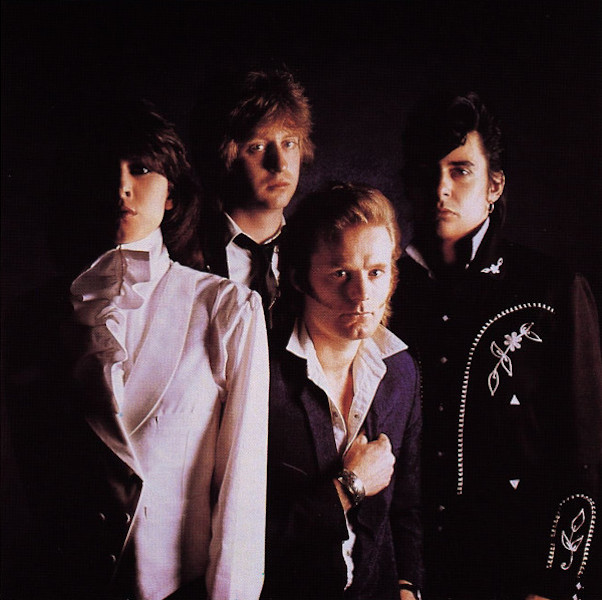 Pretenders II was a record of triumph and tragedy. Of course, it was a hugely successful album for Chrissie Hynde and company — "Talk of the Town" and "Message of Love" remain some of firmest bridges between the era's punk, new wave and FM rock — but it was the band's last project before the deaths of two founding members, guitarist James Honeyman-Scott (1982) and bassist Pete Farndon (1983). Hynde, one of the decade's most not-to-be-fucked-with bandleaders, is magnetic across these 12 tracks, from the sneering and sexual "Bad Boys Get Spanked" to the lamenting and subdued Ray Davies cover "I Go To Sleep." Her steely, no-bullshit attitude is woven throughout Pretenders II, a very worthy follow-up to the band's seminal debut. – B.O.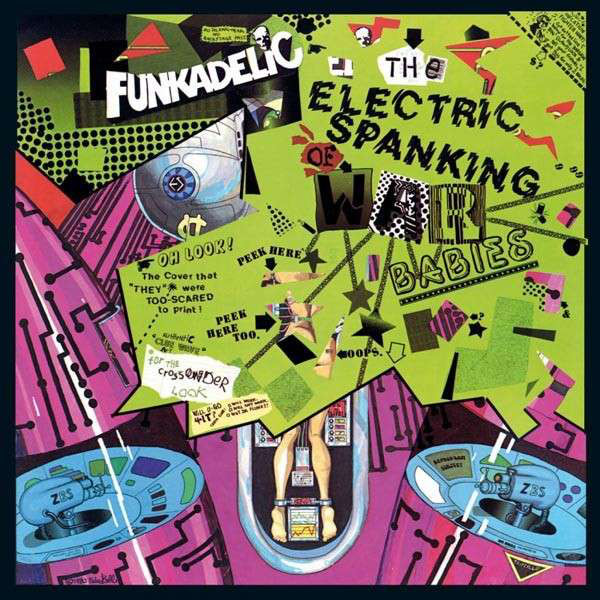 George Clinton had grand ambitions for Funkadelic's 13th record, a loosely unified song cycle about Cold War paranoia, Baby Boomers and political conservatism. But due to clouded judgment, disjointed recording sessions and the interference of Warner Bros. (who censored Pedro Bell's original cover and, according to Clinton, only pressed 90,000 copies of the LP), War Babies never achieved his complete vision. Still, aside from a few sonic quibbles, including a thin drum sound, the funk still reigns in full force — particularly on the swaggering "Electro Cuties" and "Funk Gets Stronger," with its woozy bass harmonics and clipped horns. – R.R.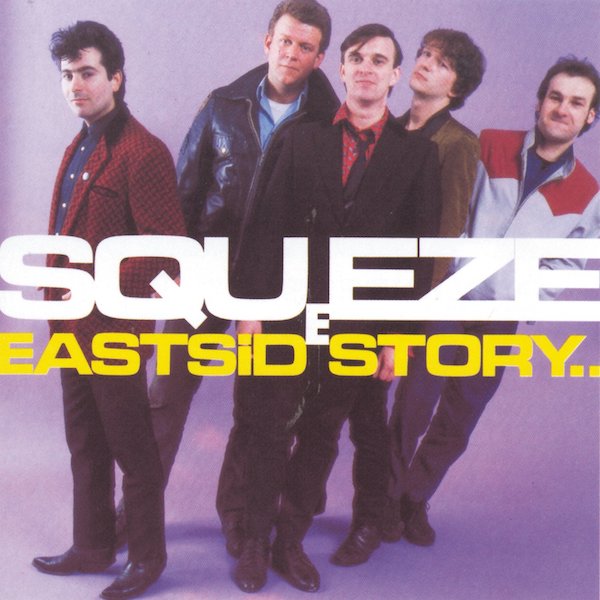 Paul Carrack was Squeeze's keyboard player for less than a year in the early '80s — and during his original tenure, he only sang lead on one song: the blue-eyed soul gem "Tempted." But in a quirky twist of fate, that tune became Squeeze's first and most enduring U.S. hit. The rest of East Side Story otherwise sticks to their tried-and-true formula, with Glenn Tilbrook pulling bright melodies out of Chris Difford's dense, erudite lyrics. But the band's fourth album, co-produced by Elvis Costello, casts a wide stylistic net: flirting with country balladry on "Labelled With Love," orchestral pop on "Vanity Fair" and psychedelic reverse tape effects on "There's No Tomorrow." – A.S.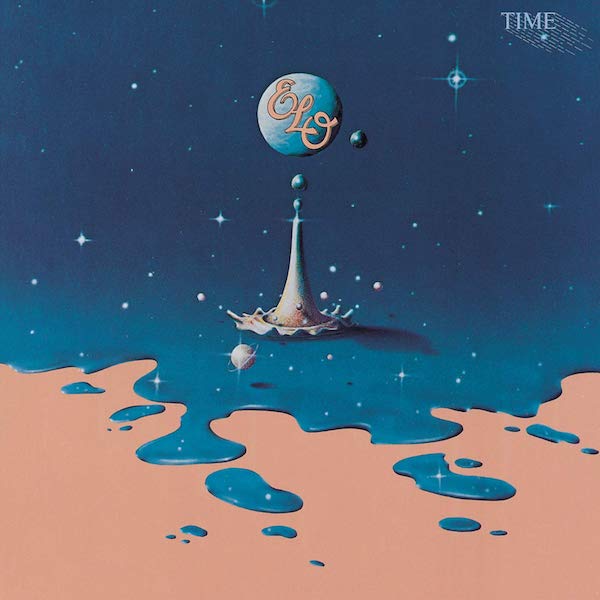 Electric Light Orchestra weathered the disco storm better than most of their contemporaries, given their inclination toward string arrangements and bubblegum melodies. But Jeff Lynne's hitmaking peak wound down with Time, a good old-fashioned sci-fi concept album. The songwriter envisioned an epic double record, but the final LP was pared down to 13 tunes — including the pulsing, synth-heavy "From the End of the World" — that find melancholy romance in a story where a man goes 100 years into the future and misses his girlfriend. ELO's grooves have always appealed to crate-diggers, and the synthy confections on Time have been sampled by everyone from Dead Prez and Curren$y to Killah Priest. – A.S.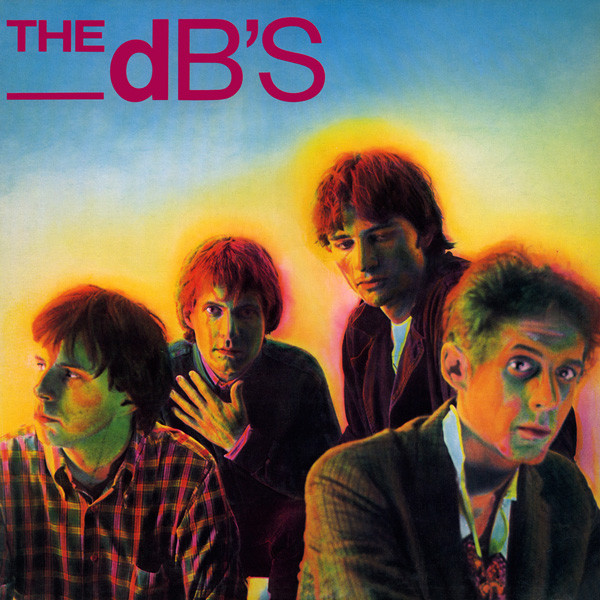 Often cited for its influence on R.E.M. and the '80s/'90s Athens, Georgia music scene, Stands for Decibels is more than power-pop's Southern jangle inflection point. Peter Holsapple and Chris Stamey's unique blend of late '60s British Invasion bravado, triumphant mid-'70s Big Star sadness and late '70s No Wave experimentation is still imminently listenable. Assisted by co-producer Alan Betrock (a music critic who also worked with Blondie, Richard Hell and the Smithereens), the dB's crafted standout jams like "Black and White," a propulsive, brutally honest breakup song with the chorus "I don't enjoy you anymore." Fittingly, it's become a hipster standard. – John Paul Bullock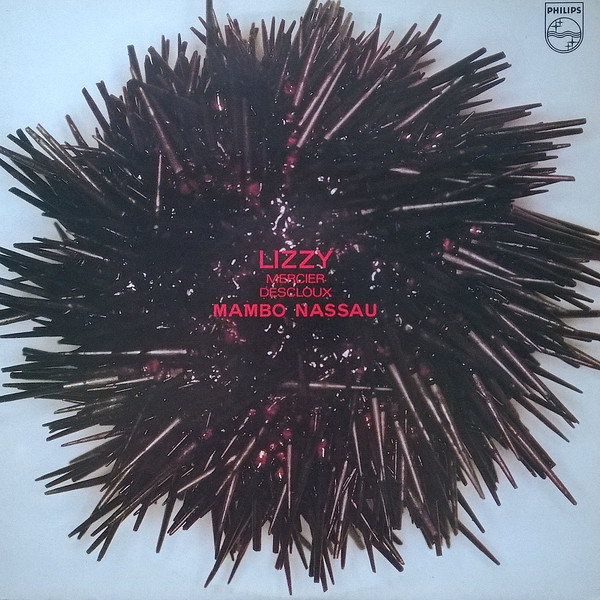 In 1980, Talking Heads traveled to Nassau's Compass Point Studios and recorded Remain in Light, an album of Afrobeat-influenced art-rock that radically changed their compositional style. That same year, a Parisian musician named Lizzy Mercier Descloux arrived at the same space, both physically and sonically: On her second LP, Mambo Nassau, she presents an equally compelling blend of rock, funk, post-punk and African music — but it might be even stranger than Light before it. On centerpieces like "Lady O K'pele" and "Room Mate," her band cooks up laser beam synths (courtesy of Wally Badarou, a future Heads collaborator), slap-bass and guitar harmonics — but Descloux's voice is the key difference, adding post-punk snarls and yelps to the ecstatic grooves. – R.R.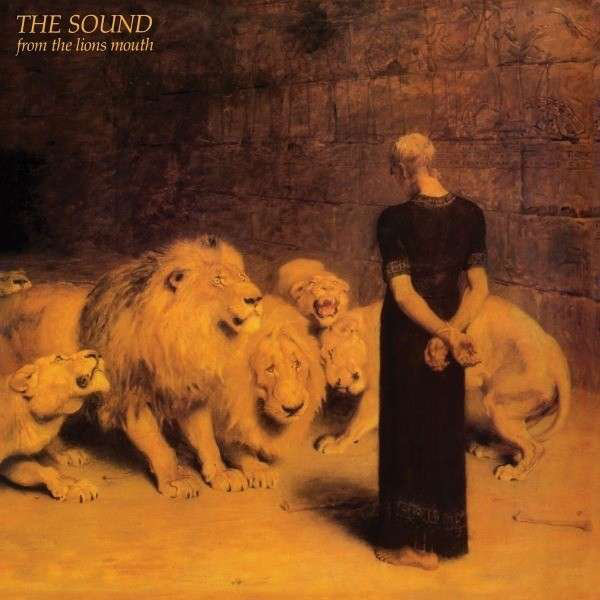 Then and now eclipsed in fame by their Korova labelmates Echo & the Bunnymen, London's the Sound deserve to be positioned among the post-punk elite. Their grammatically suspect debut LP, From the Lions Mouth, stands toe to toe with anything in the genre's trophy case, with Adrian Borland creating stylish drama with his piercing guitar effects and inquisitive words. The vibe is more philosophical and less resigned to angst than most post-punk: "Strange the way we accept our lot, strange the way we self-destruct," Borland sings on "Contact the Fact." "All the beauty gets taken for granted." In more ways than one. – R.R.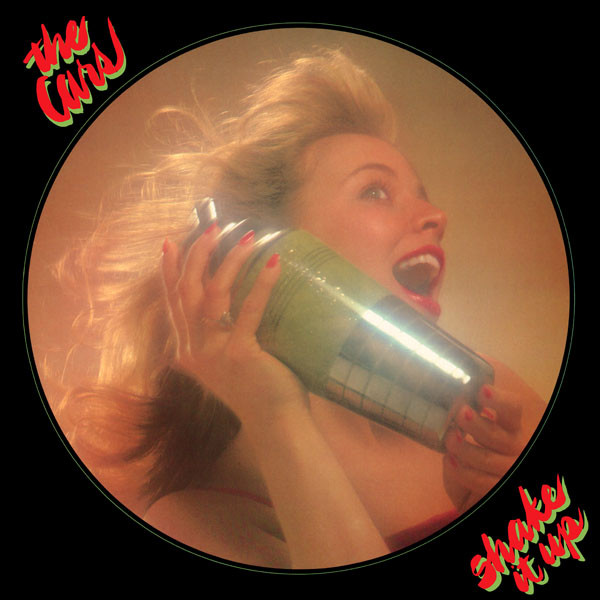 After their less accessible 1980 LP, Panorama, the Cars wisely returned to their familiar ways on Shake It Up. For Gen X-ers growing up during 1981 and 1982, it was virtually impossible not to hear that album's now-iconic title track on pop radio. And it still holds up 40 years later thanks to that irresistible melody, Ric Ocasek's exuberant lyrics and Elliot Easton's blistering guitar solo. Three other Shake It Up tracks became Cars staples: the bouncy rocker "Since You're Gone," the yearning ballad "I'm Not the One" and "Cruiser," with its David Bowie-meets-Iggy Pop vibe. Some fans at the time felt that Panorama was a minor letdown after The Cars and Candy-O, but they were rewarded after that brief detour with Shake It Up. – David Chiu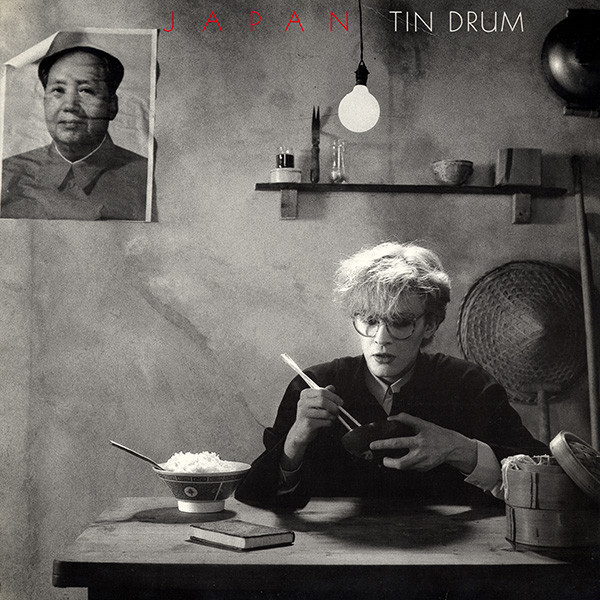 The linchpin of Japan's fifth and final LP is, like so often before, Mick Karn's funky fretless bass guitar — an omnipresence on this album of stark synth-pop and angular new wave. But Tin Drum also builds upon the band's classic framework, melding Oriental melodies ("Canton," "Cantonese Boy") and more prominent electronics with David Sylvian's luxurious croon. The LP also features the intimate, pared-down single "Ghost," a U.K. hit fueled by the frontman's poignant lyrics and hollow, nasal lilt – a reprieve from the spitfire synth mini-plosives and satirical acerbity throughout the rest of the record. Its unanimous critical reception rightfully deemed it their best, signifying the proper end to an indelible band. – L.B.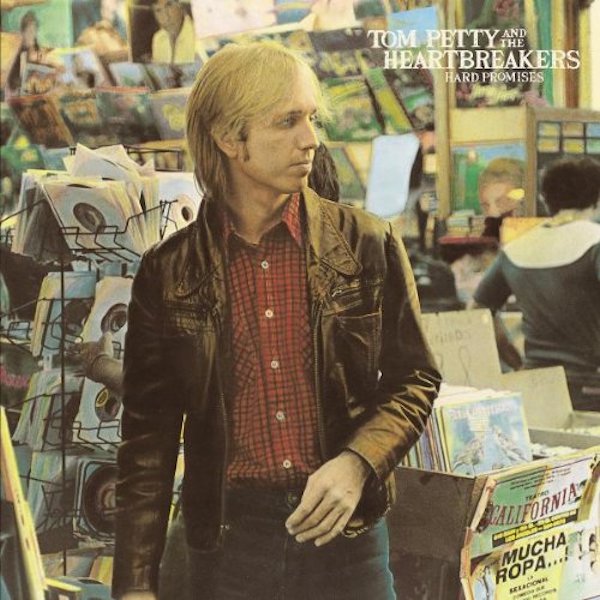 Almost as memorable as the album's stellar tracklist is the backstory. While Petty and the Heartbreakers were recording in 1980, John Lennon was rumored to be planning an appearance during Ringo Starr's session next door. Following Lennon's murder, Hard Promises was dedicated to the late Beatle's memory, with "WE LOVE YOU J.L." etched into the vinyl runoff groove. Also noteworthy: Petty fought his then record company, MCA, which wanted to charge a dollar more for the album due to his rising stardom. Petty wasn't pleased, and the label eventually gave in to the normal pricing. Hard Promises already had great songs, including future staples like "The Waiting." But it was almost even better: They recorded the original version of "Stop Draggin' My Heart Around" around this time; Stevie Nicks, who recorded the track for her own Bella Donna, lent her vocals to "Insider" and "You Can Still Change Your Mind." Oh, what could have been. – Daniel Kohn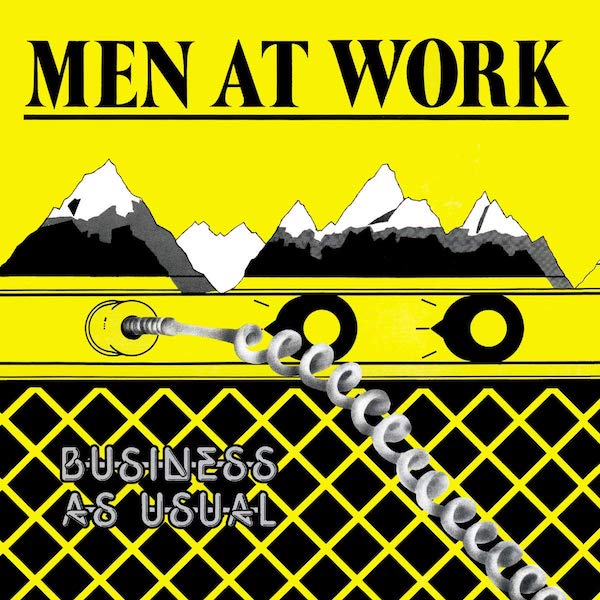 There's more to Men at Work's debut LP than the two Titanic-sized singles. "Be Good Johnny" is a nervy new wave shoutalong about a daydreaming school kid, and the Devo-like "Helpless Automaton" is weirdly relevant as we spiral deeper into the digital void. And don't be distracted by breeziness — the album's quirky veneer masks some genuine angst: "Down Under," known for its "Kookaburra"-borrowing flute lick and playful nods to Australian culture (the "Vegemite sandwich"), warns of the country's looming loss of national identity; and the buoyant "Who Can It Be Now?", anchored by Colin Hay's call and response with Greg Ham's chorus saxophone, was inspired by the frontman's time living in the St. Kilda suburb of Melbourne, where strangers would often mistake his residence for that of local drug dealers. – R.R.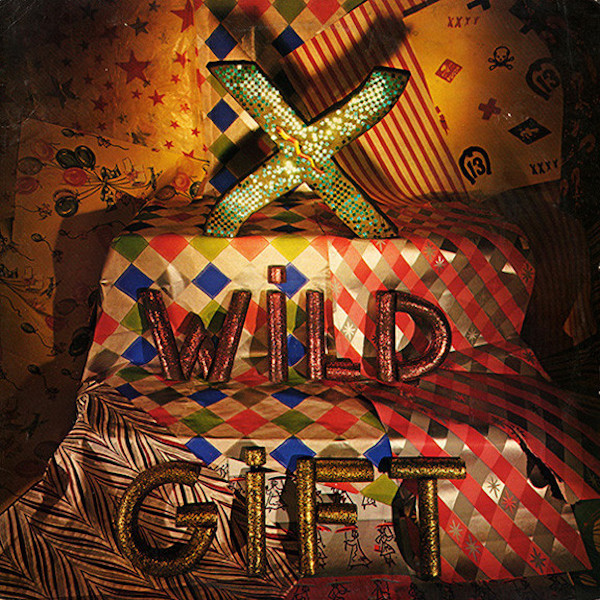 X are known as the most prominent duettists in punk. Backed by co-vocalist/bassist John Doe's steep desperation, Exene Cervenka's leads alternate between unamused deadpan and melodious moan. That balance is a key feature of the band's acclaimed second LP, which ranges from the catchy hit of a headliner, "The Once Over Twice," to the punchy panic of "We're Desperate" to the complex and thorough kinetics of "Universal Corner." Tonally, it's poppy and punkish but veritably not pop-punk — mainly owing to that distinctive two-toned guitar work, whether darting in lateral sprints, bleating out helter-skelter solos, idling in low, palm-muted fingerpicking or releasing the very signature low E-string plummets. It's 13 songs in 32 minutes — each track shorter than a gnat's eyelash but also blitzing with bombast. It's all hopped-up like some teenage dissident with a guitar, a speed-addled bloodstream and an affirmative lover abreast. – L.B.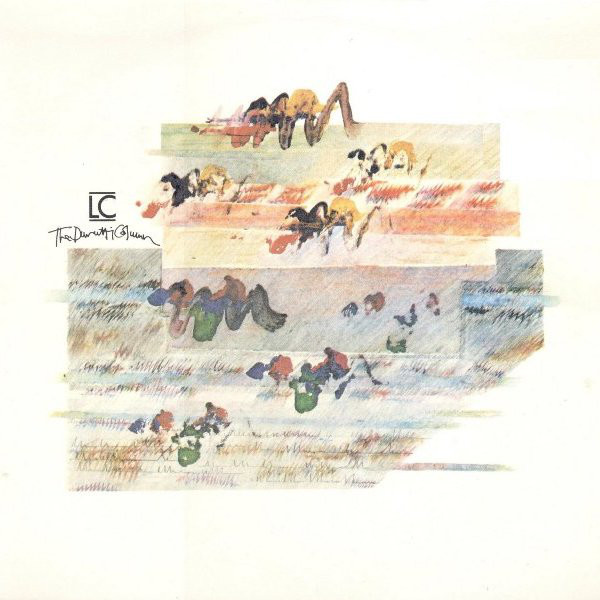 Vini Reilly never became a guitar God among the likes of, say, Johnny Marr. But his playing — textured, subtle, unflashy — clearly never asked for the spotlight. The songwriter's headphone-friendly soundscapes reached peak tranquility on the second Durutti Column record, LC — a universe of delay-smothered downstrokes and swirling phaser melodies, mostly accompanied by an occasional murmured vocal or minimal percussion. "There's lots of really interesting chords and shapes and you can't really tell what's going on," John Frusciante told Total Guitar in 2002 of his work. "He's just a great guitar player, full stop." – R.R.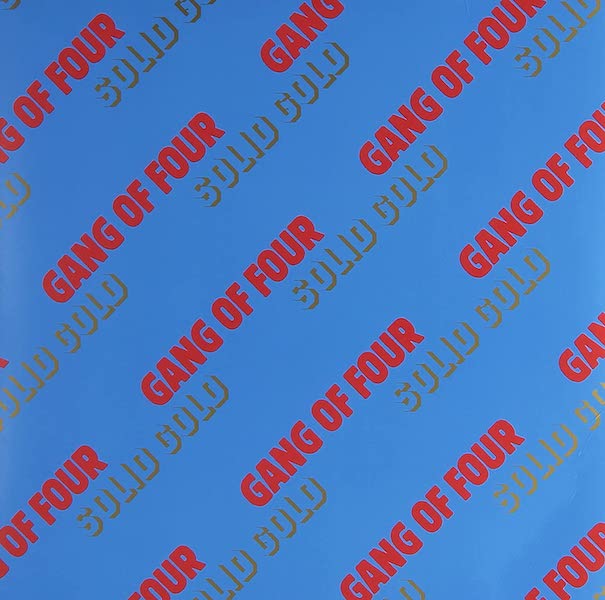 Gang of Four's second LP, a formidable follow-up to their seminal Entertainment!, is considerably more controlled and exacting. It draws from krautrock through its use of a motorik beat, with pumping bass lines that are duly derivative. But each is overlaid with Jon King's recalcitrant vocals ("Sometimes I think money is my only goal" on "Cheeseburger"; "Show me a ditch and I'll dive in it" on "In the Ditch"; "Makeup makes up for your nature" on "A Hole in the Wallet"). No tracks are without cascading guitar feedback or cymbal crashes, flirting with skronk tactics but never quite committing in atonal, seemingly improvisatory structures. That monolithic bass is the backbone and only crux of coherence, making each track a slow, grating squeeze. Solid Gold is the sonic equivalent of striking it. – L.B.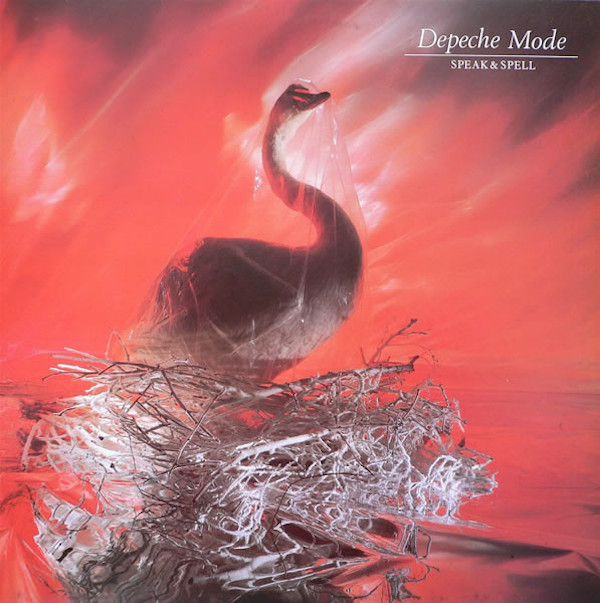 Depeche Mode were basically babies (seriously, look: babies!) when they crafted this delightful batch of synth-pop fluff, their only LP with original chief songwriter Vince Clarke. And listening back to the sculpted hooks and precise production of "New Life" and "Just Can't Get Enough," it's easy to assume this album crystallized some teenage vision. But as singer Dave Gahan recalls in a band documentary, these classic tracks evolved partly from the "convenience" of hauling around keyboards over guitars. "We just gradually changed over because it enabled us to be able to go anywhere with these … small, monophonic keyboards under our arm and sorta plug into a PA system and play a gig," he said. "They were quite cheap. You didn't have to have a good amp. We weren't any good at playing guitars anyway." – R.R.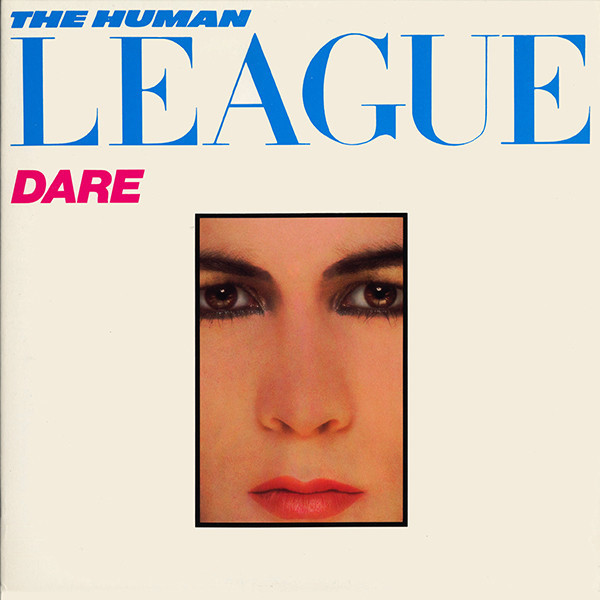 In a perfect world, there would be an immaculate temple, hidden in a desert oasis, where every electro-pop artist of the last four decades would make an annual pilgrimage to worship a single, golden copy of Human League's Dare, as it has given their music life and meaning. The band's third LP wasn't only a defining new wave record and home to "Don't You Want Me," one of the decade's biggest synth-pop hits — it was also the album that saved Philip Oakey's group, which had fallen out of favor with Virgin Records after some esoteric preceding projects. And sure, all that blinking synth now sounds somewhat rudimentary compared to the tech available to James Murphy or Jack Antonoff — but for '81 it was downright revolutionary, especially for pop radio. With a revamped lineup and new producer Martin Rushent, they landed four Top 10 U.K. hits, the crown jewel of Sheffield's audacious dance scene, and laid a digital blueprint for a million keyboard-happy bands to follow. – B.O.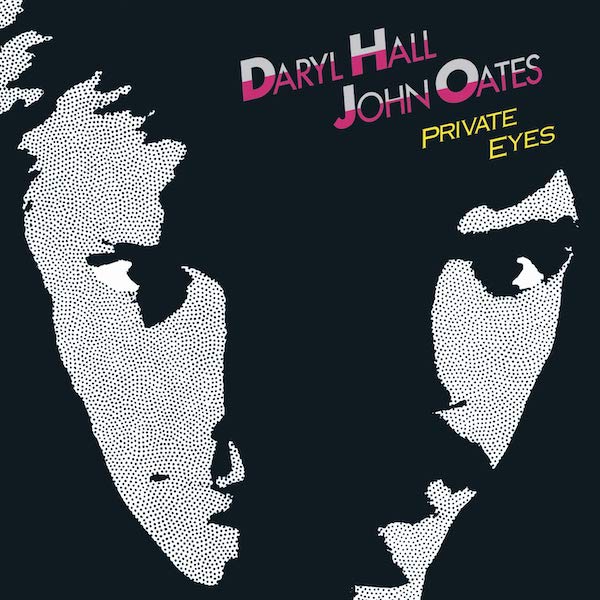 Hall & Oates were already pop stars, having trickled out a hit single every year or two since the early '70s. But during the sessions for Private Eyes, their 1980 single "Kiss on My List" suddenly exploded — propelling their Voices LP No. 17 on the Billboard 200. Luckily they had a handful of expertly crafted singles in their back pockets: It's hard to say which wins in a head-to-head battle between "Private Eyes," with its perfectly campy handclaps and staccato piano, and "I Can't Go For That (No Can Do)," with its suave drum machine and ping-ponging vocal arrangement. But the pair hadn't lost their underrated arty side: "Tell Me What You Want" recalls the creepy-crawly atmosphere of Peter Gabriel's third record, with a frantic guitar intro not dissimilar to Rush's "The Spirit of Radio." – R.R.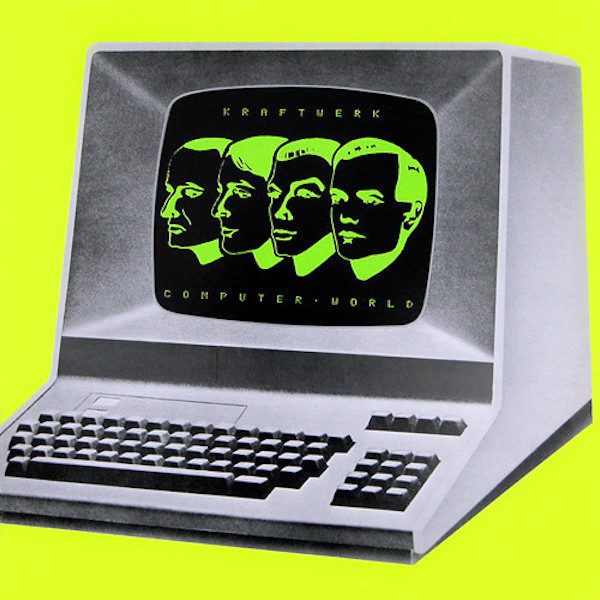 Long before laptops, smartphones and the internet, the Kraftwerk's Computer World album eerily predicted how much our lives would be intertwined with computers — for better or worse. Decades later, the themes still resonate: The album's title song touches on technology's vast and complex reach into society; "Computer Love" kind of foreshadows online dating; and the title of "Pocket Calculator" could easily be substituted with "iPhone" and still sound timely. Computer World was the German group's most danceable and purely electronic effort, following their more experimental approach on pioneering records like Autobahn and Trans Europe Express. It also marked the end of creative streak dating back to back to 1974 — Kraftwerk wouldn't release a new album for another five years, and they'd never again reach reach this level of brilliance. – D.C.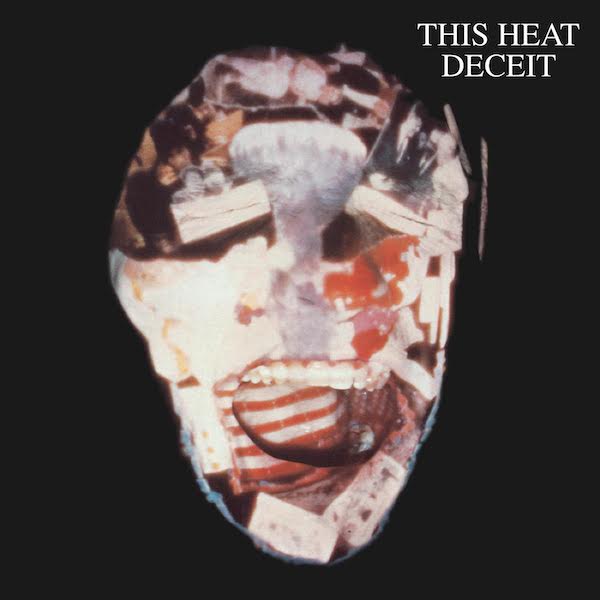 This obscure avant-prog band only released two albums in their '76-'82 lifespan. Yet in that small window of time, the U.K. trio paved the path for future experimentalists. Deceit, the second of these two LPs, is a creepy, creeping final statement. It lurks in the moonlight and retreats back into its black swamp at dawn. The songs' monotonous recitations are unsettling, sometimes syncing with other sudden voices in a chant or breaking out into a grinding screech as each sort of improvised ritual progresses. It combines the deconstruction of post-rock, the smart-aleckness of post-punk, the compact battery of industrial and the dissonant strangeness of prog — typically jumping in and out of them and mashing them at whim. It's since been revered as influential, although it sold poorly upon its initial release. Not so hard to fathom, considering it flips every previous convention on its head — and, subsequently, every one of its listeners. – L.B.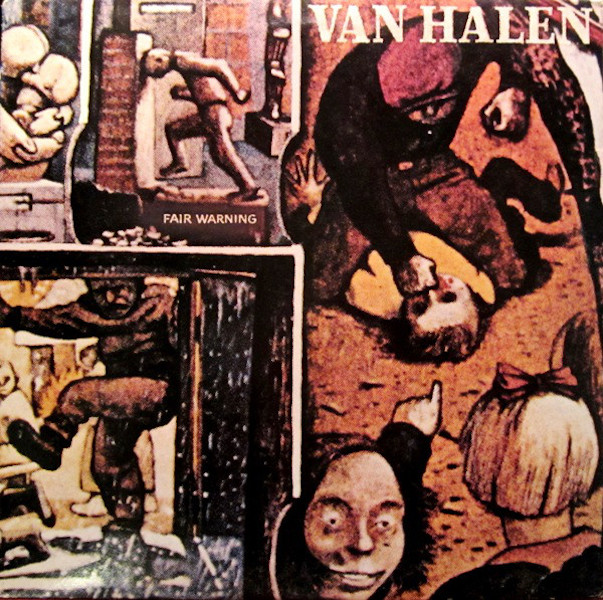 By 1981, Van Halen had license to do anything they wanted. Already international superstars and stadium rockers, the Pasadena boys defied the odds and made album four their best. Fair Warning may lack the pomp (and hits) of Van Halen and even Van Halen II, but the songs, darker and laser-focused, collectively kick ass. From the furious fan-favorite (and frequent Roth-era live opener) "Unchained" to the brooding "Mean Street," this is the heaviest, most musically interesting Van Halen album of the band's early era. And it remains underrated all these years later. – D.K.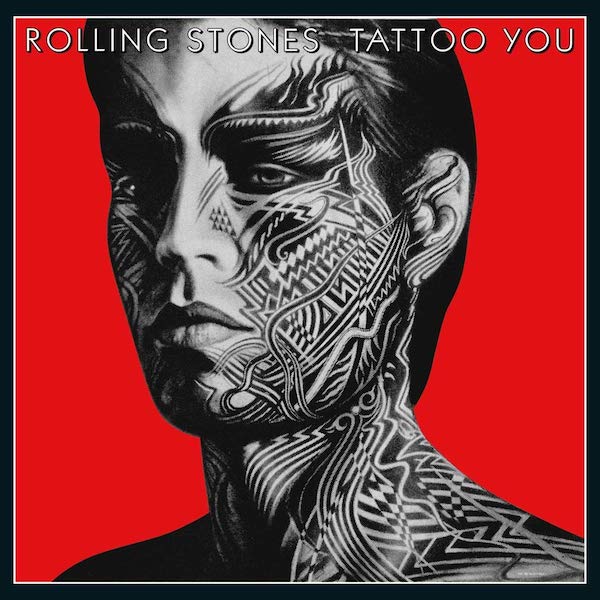 After a decade of zigzagging from blues-rock, country-rock, disco and dance, the Stones hit the studio with some odds and ends of ideas, including one song originally envisioned in a reggae style. What started off as a leftover lick ended becoming one of the Stones' signature hits. The one in question? Oh, just a little-known tune called "Start Me Up." We kid: The song was obviously a smash, landing at No. 2 on the Billboard Hot 100. The rest of the record is equally compelling, including the somewhat mature ballad "Waiting on a Friend" and its B-side, the straightforward rocker "A Little T&A," which features Keith Richards on vocals (and remains a Stones set list staple). Had it not been for longtime associate producer Chris Kimsey, who had the idea to sift through their vaults in the first place, the Stones may not have charged into the '80s in the fashion they did — debatably setting the tone for the last stand of their career as a mainstream creative force. Not bad for an album of loosies and outtakes from the decade of decadence. – D.K.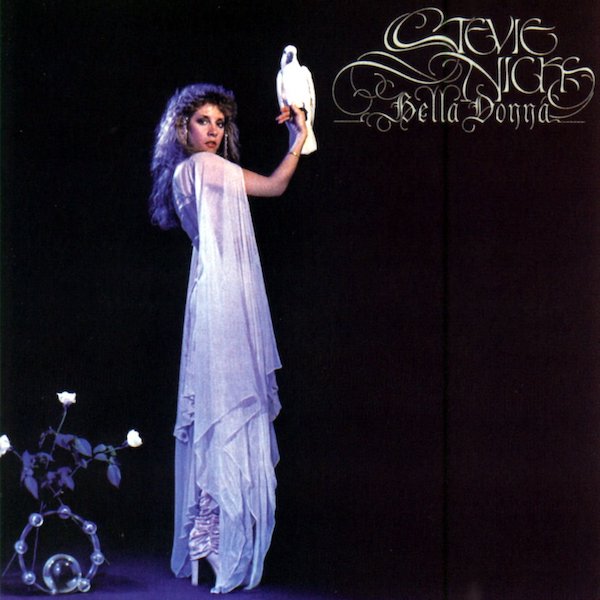 "Step into the velvet of the morning," Stevie Nicks sings on "Think About It," a few songs deep into her debut solo LP. Has there ever been a more Nicksian lyric? Just like her work in Fleetwood Mac, these songs present her signature fairytale approach to romantic melodrama – whether she's sunbathing in country-rock twang ("After the Glitter Fades") or commanding an arena-rock guitar gallop ("Edge of Seventeen"). It's inevitable to daydream about what Christine McVie or Lindsey Buckingham could have offered a dark minor-key ballad like "Kind of Woman." But where Mac's concerned, Bella Donna highlights the velvety touch she brought to them, not the other way around. – R.R.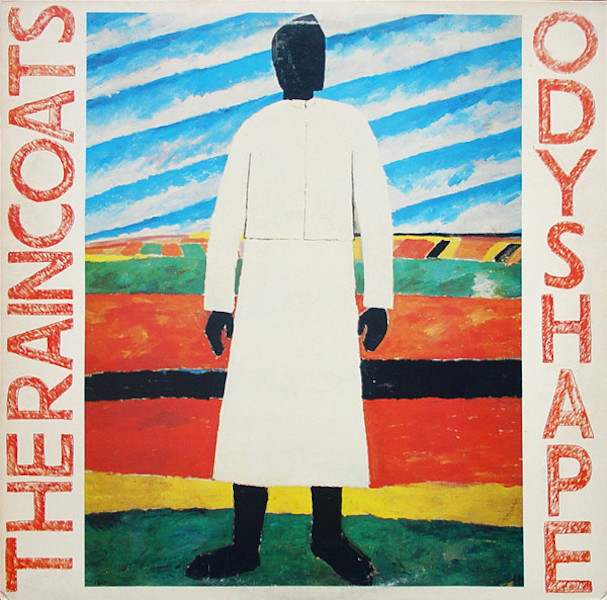 A thorough listen of the Raincoats' second LP reveals the title's true meaning: an odyssey for shape through amorphous songs. The experimental post-punks' self-titled debut was golden on its own, and, aware of that, the all-female mark II lineup 180ed on Odyshape. It's a radical deviation from their first: Trading the classic rock infrastructure for polyrhythmic percussion and world instruments like the Zimbabwean kalimba and the Indian shenhai, the trio deep-dove into an even stranger sound. Lead singer Ana da Silva sonorously sings along, oblivious to the din swirling around her or jittering out lyrics in a trance of panic. Odyshape lives and breathes disorientation, requiring you to sit up straighter and squint at what's being actively shaped by these shambolic frequencies. – L.B.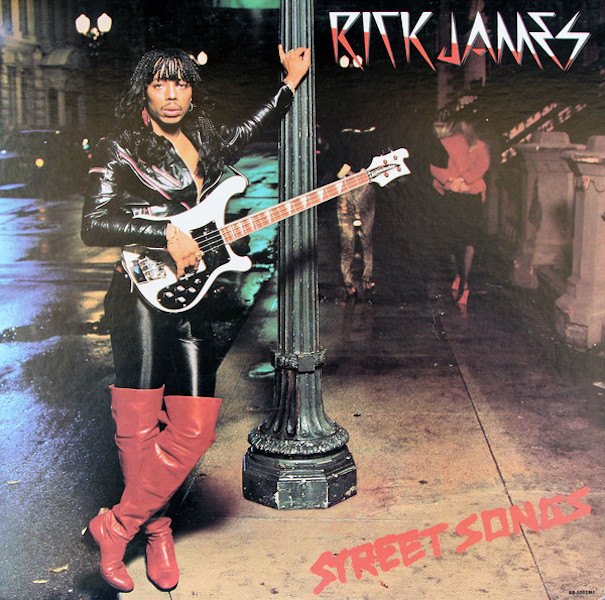 Rick James already had a stronghold on funk after his 1978 debut, Come Get It!, but his fame went stratospheric with fifth LP, Street Songs. It's so electric, beginning with the dangerously infectious "Give It To Me", which fused funk and disco's leftovers from the previous decade. The decadent "Fire and Desire" with protégé Teena Marie is one of the all-time greatest soul ballads, and the signature "Super Freak" is a heathen's playbook that was later sampled in MC Hammer's 1990 smash "U Can't Touch This." But the main feast is "Ghetto Life," the most elite form of James' "punk funk" branding. It's pure art, juxtaposing a guitar jangle and smooth Temptations background vocals with somber reflections of a childhood surrounded by slums, drunks and prostitutes. They don't make rock stars like these anymore. – Bianca Gracie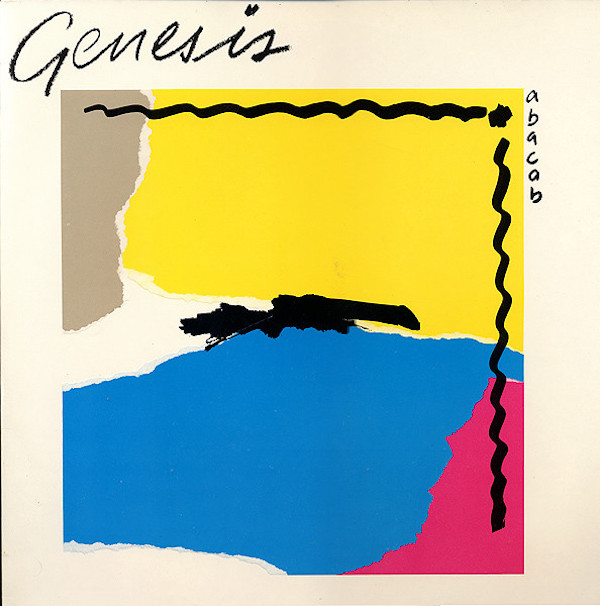 Unlike some of their '70s prog-rock peers, Genesis transitioned into the '80s quite easily — and with even greater commercial success. That graceful evolution is evident on Abacab, their 11th studio album and fifth with Phil Collins as frontman, which moves further toward tightly arranged and somewhat shorter songs. In keeping up with the times, Abacab borrowed considerably from new wave, especially on the epic title track, the sci-fi-leaning "Keep It Dark" and the quirky "Who Dunnit." The most left-field track is undoubtedly the funky "No Reply At All," featuring Earth Wind & Fire's horn section, while the haunting "Man on the Corner" sounds like a distant cousin to Collins' "In the Air Tonight." Abacab provided the sonic template for the rest of Genesis's '80s output: accessible, state-of-the-art rock and pop. – D.C.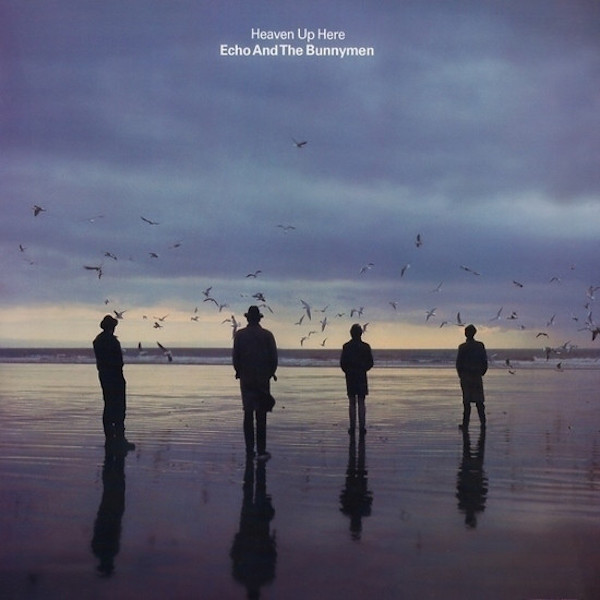 Echo & The Bunnymen would soar to breathtaking heights on Ocean Rain — and even prove themselves to be a fun night out — when they reformed in 1996. But they were never more outlandish than on their second album. Heaven Up Here is a caffeinated shimmy, aided by frontman Ian McCulloch's theatrical rasp, their namesake drum machine (Yup, that would be Echo) and strange droning sections that split the difference between pop and spoken poetry. "This is the one for the money," McCulloch howls on "With a Hip," one highlight of many for a band betting it all on black. – Laura Studarus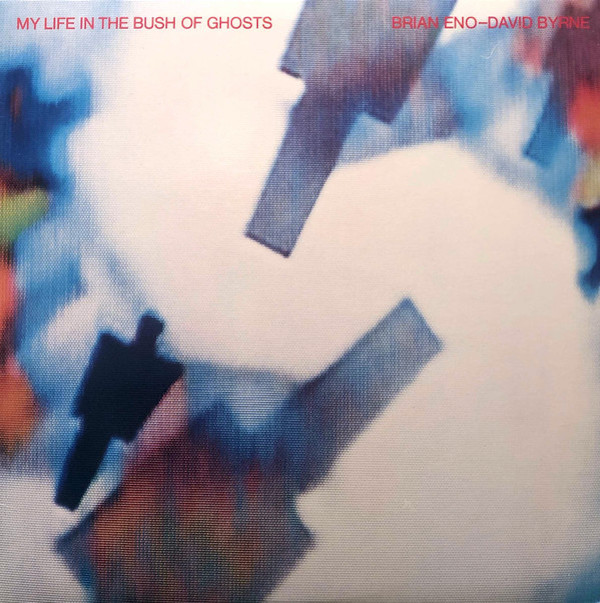 My Life in the Bush of Ghosts is what happens when two of the most eccentric musical minds merge, complementing each other immaculately. David Byrne and Brian Eno were already aware of that synergy, having collaborated on Talking Heads' three most recent records. But this is Byrne's first album without the rest of the band, allowing him more creative freedom. He joins with Eno's atmospheric surrealism, patiently developing fugues of synth drones, quirky soundbites, found vocals and fat grooves (primarily in Eastern and African rhythms) that they imbue with their own intricate funk. Yet the experiments were too much for some of the puritanical '81 populace. After facing complaints, they removed a song featuring audio of a sacred Qu'ran chant; meanwhile, the one sampling an exorcism ("The Jezebel Spirit") was released as a single. All that remains continues to float in an indeterminate cloud, the two musicians more like scientists conducting it above. – L.B.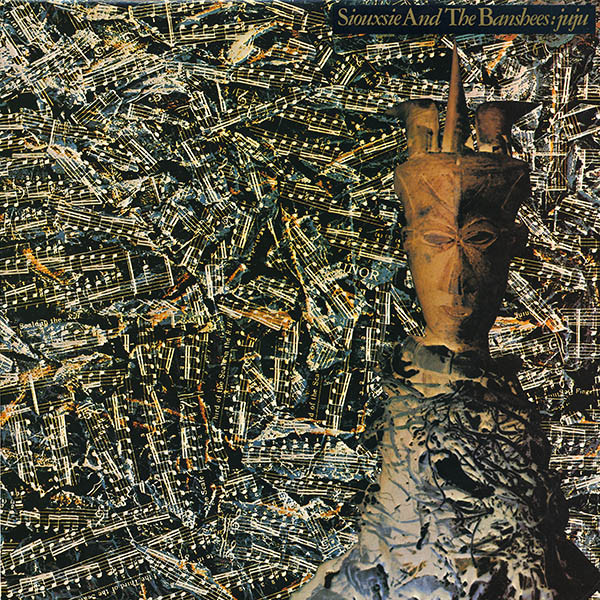 Siouxsie and the Banshees' fourth album has become a major touchstone of the post-punk canon, highlighted by the centerpiece singles "Spellbound" and "Arabian Knights." It showcased an evolution in John McGeoch's guitar playing toward a pointedly chrome sound. Like all other Banshees records, it's black as obsidian and dreary as dusk — but also poppy and melodic. Using a rich wail, Siouxsie Sioux explores her favorite themes (Halloween, spells, decapitation, voodoo) inside a ghastly soundscape that captures the essence of it all. Juju went on to influence countless musicians from the rock world and beyond, including Radiohead and Icky Blossoms — not including it on this list would be sacrilege. – L.B.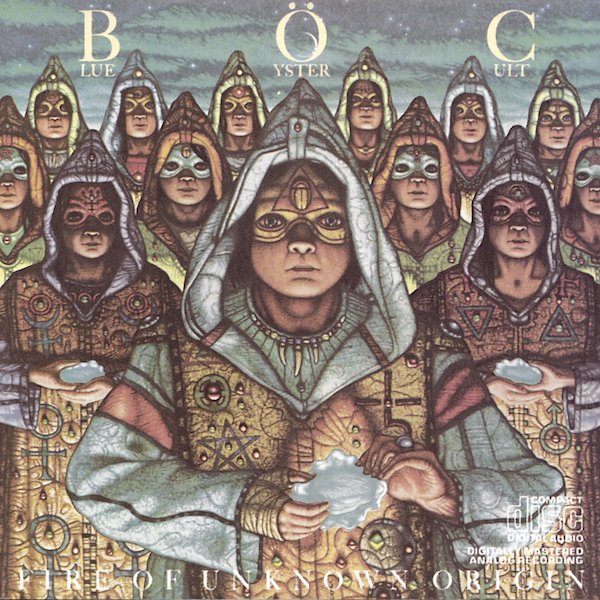 BÖC's last album with their original lineup ropes in elite-level talent for its sci-fi/fantasy nerdery. The spooky, synth-heavy title track was co-written by frequent collaborator Patti Smith. "Burnin' for You," a hooky hit filled with massive guitar harmonies from Buck Dharma and Eric Bloom, features lyrics from legendary rock critic Richard Meltzer. A few songs were created for the soundtrack to Gerald Potterton's animated stoner epic Heavy Metal, but only "Veteran of the Psychic Wars," with words by British author Michael Moorcock, actually made it into the movie. Fire was successfully promoted by a series of early MTV videos, including the hilariously controversial-at-the-time "Joan Crawford," starring a bunch of vampire schoolgirls smoking cigarettes and looking bored. It's the kind of horror-comedy weirdness that only Blue Öyster Cult could get away with. – J.P.B.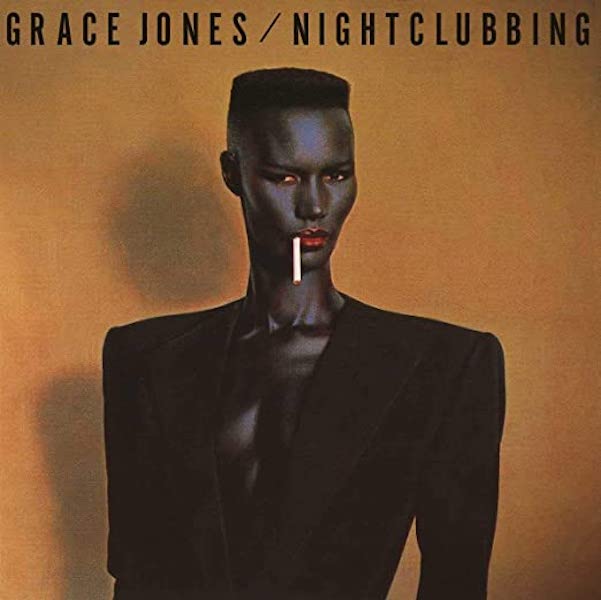 Is there a sexier album than Nightclubbing? Forty years later, Grace Jones' insatiable dance classic is still turning everybody on with its pitch-perfect balance of style and substance. With help from Sly and Robbie's rock-solid rhythm section, Jones tested the limits of pop music by smashing genres together — moving confidently from disco to dub then new wave and post-punk, often in the same track. She completely reinvented material written by Bill Withers, Sting, Iggy Pop, Marianne Faithful and Argentine tango master Astor Piazzolla, but her own funky cut "Pull Up to the Bumper" might be the best of the bunch. And what about that Armani suit? I mean, c'mon. She even made shoulder pads cool. – J.P.B.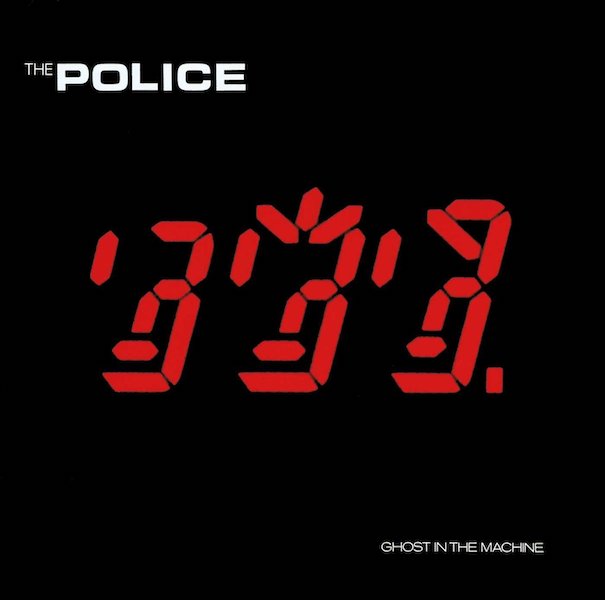 The Police recorded five near-perfect albums before celebrity, personality clashes and creative tension caused their downfall. But only one of those LPs is all that controversial: Ghost in the Machine, their fourth, is loaded with keyboards and saxophone — expanding the universe of their tight trio format, but also alienating some fans of their new wave/reggae rock style. "I have to say I was getting disappointed with the musical direction around the time of Ghost in the Machine," guitarist Andy Summers reflected to Guitar Player in 1994. "With the horns and synths coming in, the fantastic raw-trio feel — all the really creative and dynamic stuff — was being lost. We were ending up backing a singer doing his pop songs." But that's not true: From the warped punk of "Rehumanize Yourself" to the dissonant swirl of "Omegaman," plenty of quality experiments lurk on the second half. And those pop songs? They just happen to be three classic rock staples: "Spirits in the Material World," "Every Little Thing She Does Is Magic" and "Invisible Sun." – R.R.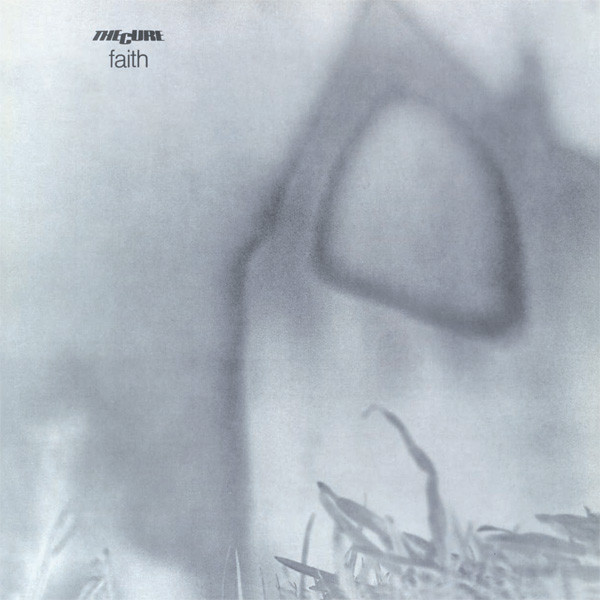 The Cure's third studio album sauntered into the dark side, as the band experimented with reverb-drenched melancholy ("All Cats Are Grey"), heavy bass ("Other Voices") and generally being mad as hell ("Doubt"). All eight tracks are an exercise in atmosphere, painted the darkest shade of black, as exemplified by frontman Robert Smith's dour poetry. ("Lost forever in a happy crowd," he moans on the title track with a sense of youthful alienation.) The band would go on to describe this era's vibe as "funeral" — but what listeners heard was the birth of a Goth legacy. – L.S.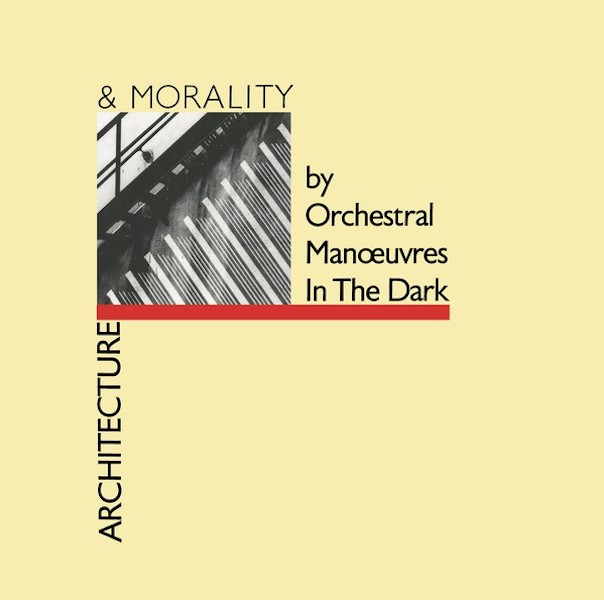 Five years before "If You Leave" soundtracked Andie and Blane's pivotal Pretty in Pink kiss, OMD specialized in a more subtle, experimental brand of synth-pop. The band's third album is their obvious masterpiece — hooky in a way that never feels forced, weird without ever being all art-school about it. The best are both at once, like the U.K. hit "Souvenir," a soothing yet disorienting mist of choral keys, faintly gurgling saxophone and some of the loveliest synth lines ever recorded. "It's not hard to overdo the hyperbole, but it's a perfect album, so cohesive, and every song perfectly speaks to the other song," Moby told The Quietus. "The unapologetic emotional quality of it is really inspiring." – R.R.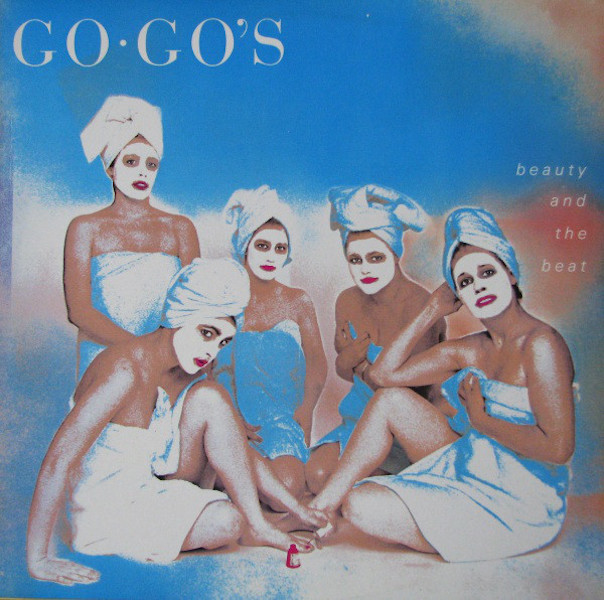 Not long before Beauty and the Beat, the Go-Go's were dedicated punk rockers in Los Angeles. Their debut album maintained that defiant spirit within some of the new wave era's brightest, catchiest songs. The two slick hits — "Our Lips Are Sealed" and "We Got The Beat," the latter of which appeared in Fast Times at Ridgemont High a year later — are both pop perfection, powered by Kathy Valentine's melodic bass. But the album offers more than breeziness, like the mournful "Fading Fast" or "This Town," which details the desperate side of L.A. (a far cry from the Beach Boys' land of sunshine). With its overall girl power and push against manufactured pop, Beauty and the Beat remains a new wave cornerstone. – B.G.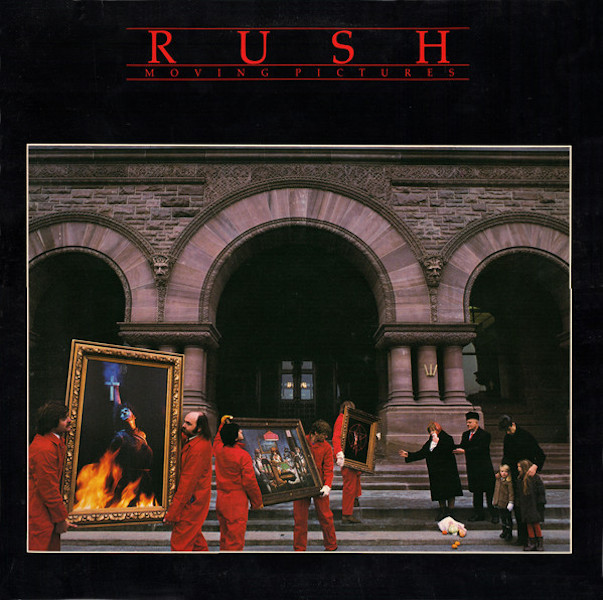 Most prog-rock bands peaked by the mid-'70s, but Rush saved their definitive masterpiece for the neon decade. Moving Pictures, their eighth LP, continued the refinement of their recent Permanent Waves: tighter arrangements, punchier melodies, (mostly) shorter songs, zero naked asses on the gatefold sleeve. This is the ultimate gateway progressive rock album — hell, the entire first side could highlight a Now That's What I Call Prog! compilation. Every Paul Rudd fan knows their drum-on-the-steering-wheel behemoth "Tom Sawyer" and price-of-fame anthem "Limelight." (Watching the actor belt "the river" in a boyish falsetto is no less a delight than it was in 2009.) But Moving Pictures is more than the hits: The album smokes all the way through closer "Vital Signs," a new wave-tinted powerhouse built on a spooky synth glow. – R.R.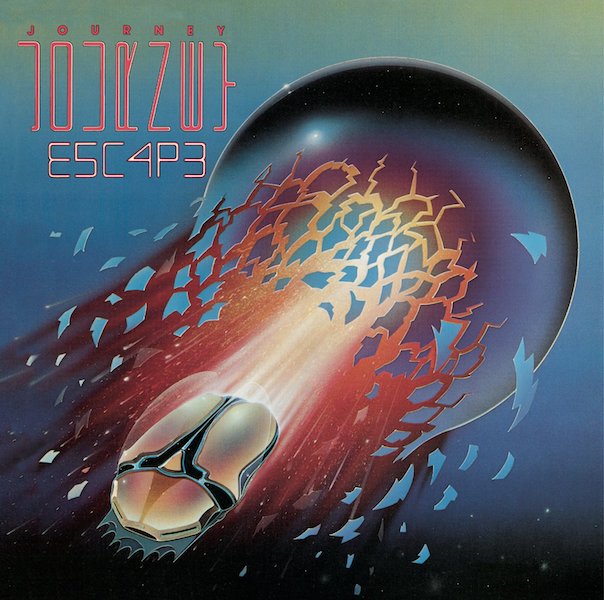 Journey's most successful studio album — nine times platinum, an AOR megalith — has ironically produced some of the most inescapable rock songs of all time. "Don't Stop Believin'" has enjoyed a huge cultural resurgence over the last 15 years — thank The Sopranos, Glee and MTV's Laguna Beach for that — and recently cleared 1 billion Spotify streams. "Open Arms" is the consummate rock ballad, if not bested by another Journey slow jam (*cough* "Faithfully" *cough*). The emotion is massive, but so much of Escape hinges on its ultra-polished musicianship. Neal Schon remains one of his era's most underappreciated guitarists — his solo on "Still They Ride" still scorches — and keyboardist Jonathan Cain joining the band for this album was a key addition. Also, can we talk about the absolutely fucking bonkers Journey Escape Atari 2600 game, which was released a year later? It's like Space Invaders, but with band members dodging hordes of groupies and evil, evil promoters! – B.O.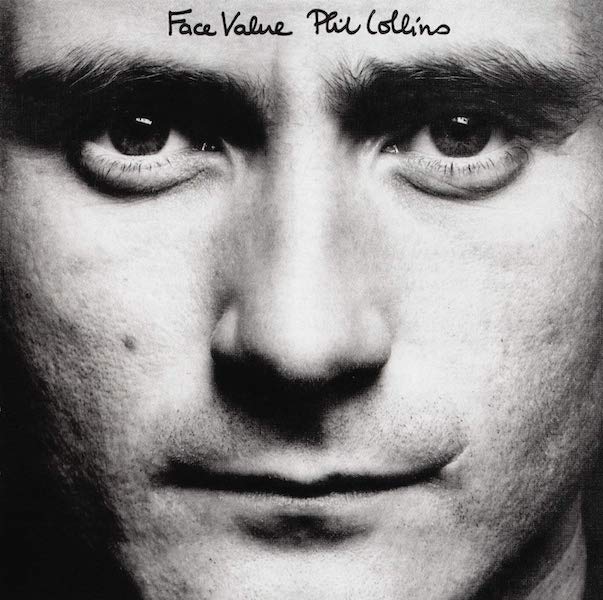 Heavily influenced by the propulsive jazz-fusion of Weather Report, Brian Eno's enigmatic ambience and the pain of his own divorce, Phil Collins captured monster success with his solo debut (No. 1 in U.K., No. 7 in U.S.), largely on the back of its titanic lead single, "In The Air Tonight." Beyond the drum fill that shook the world, the album is sonically vast — the only bond shared between the brassy funk-pop of "Behind The Lines" (a pumped-up rework of the Genesis original) and wistful piano ballad "You Know What I Mean" is Collins' cutting, almost mechanized vocal performance. In totality, Face Value is more experimental than it's given credit for, featuring a pair of intensely affecting instrumentals, "Droned" and "Hand in Hand," along with daring rendition of the Beatles' "Tomorrow Never Knows." – B.O.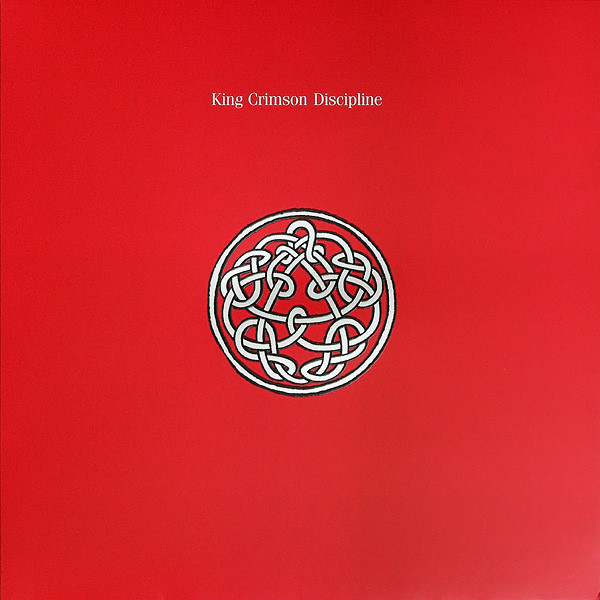 Discipline, King Crimson's first new album in seven years, continued their honorable tradition of never making the same record twice. And this new lineup (Robert Fripp, Adrian Belew, Tony Levin and Bill Bruford) moved forward by incorporating elements of new wave, post-punk and global music into their adventurous prog-rock. Crimson are rarely labeled "accessible," but the label arguably applies here — from the funkiness of "Elephant Talk" and title instrumental (which could've easily appeared on a Talking Heads album) to the serene balladry of "Matte Kudesai." The band also widened their scope elsewhere: The subdued "The Sheltering Sky" borrowed from Middle Eastern and African influences, while "Indiscipline" and "Thela Hun Ginjeet" sound like chaotic updates on their Larks' Tongues in Aspic era. The first of three albums by this pivotal lineup, Discipline proved King Crimson's (and prog's) vitality in the new decade. – D.C.