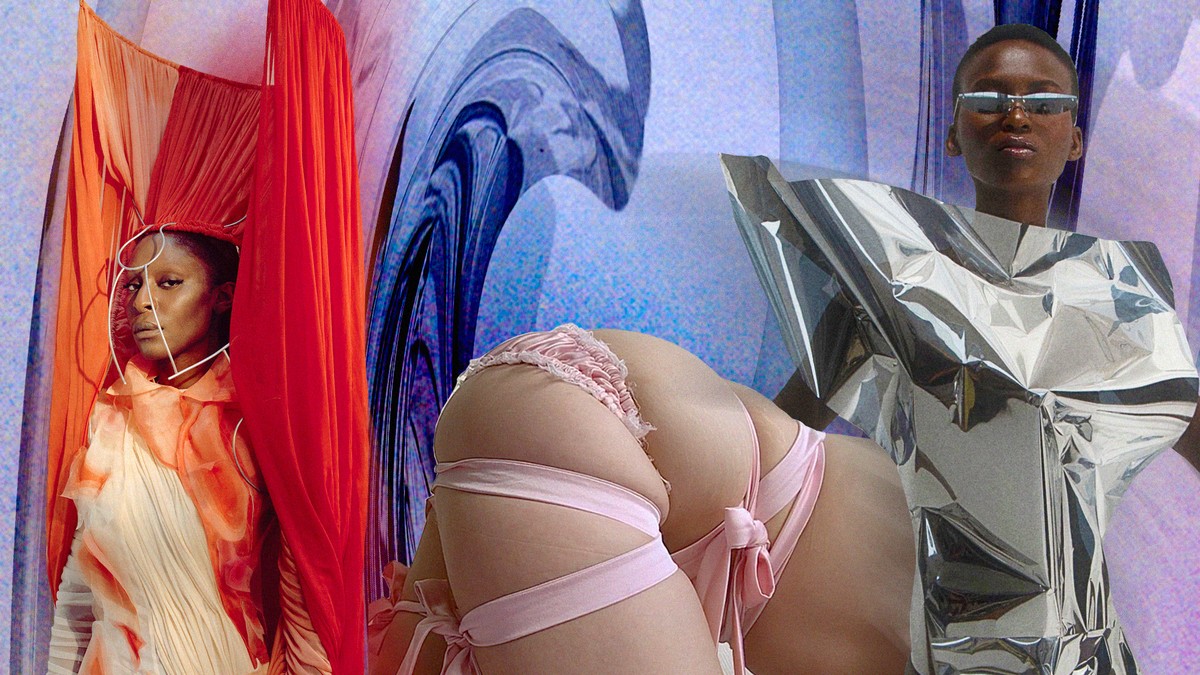 The young designers revolutionising – i-D
Haute couture: for some readers, those two words connote fashion's most noble history, a proud bloodline stretching back 160 years, counting visionaries Charles Fredrick Worth, Gabrielle Chanel, Elsa Schiaparelli, Christian Dior, Cristóbal Balenciaga, Madame Grès, and Yves Saint Laurent among its members. To others, they're simply words the Real Housewives use to boast about glitzy dresses. Either way, it's a term that resonates with deeply felt cultural significance, even if what it really means is often seriously misunderstood. 
In fact, in order for a garment to officially qualify as haute couture (French for 'high dressmaking'), it must be created at a house that abides by a strict set of rules that are literal French law — the Chambre Syndicale de la Haute Couture, the governing body that sets them, operates under the charge of the French Ministry of Industry. To qualify as an official practitioner of fashion's highest form, members must create made-to-order garments for private clients that require multiple fittings in a Parisian atelier that employs at least fifteen full-time staff. They must also present a collection of no less than 50 original designs during the French capital's biannual haute couture week (which, if you hadn't already noticed from our coverage, is taking place right now!). The average couture garment is invested with hundreds (often thousands) of hours of handwork, and pieces are only produced for an estimated global client base of around 4000, making your average it-clutch seem as exclusive as a Tesco Bag for Life. 
Noble as many of these rules may seem, they've begun to show their age a little since first being put into practice in 1945, and in 2021, their overly conservationist, Eurocentric and exclusive nature don't make for a particularly gracious look. The values at the heart of couture, however —  its function as fashion's "laboratory for ideas and techniques, a space where creativity can flourish [free]" of the market-oriented logic of ready to wear — are perennially relevant; increasingly so, it seems, for young, independent designers working today.
In their attempts to navigate a landscape in which traditional ready-to-wear models are increasingly precarious; while grappling first hand with conversations around sustainability, identity and ethics, many young designers have chosen to pursue bespoke ways of working that're more closely aligned with those you'll find in the most fabled couture ateliers. Though their work may not formally qualify as haute couture (not yet, anyway), Andrea Brocca, Johannes Warnke and Michaela Stark are three examples of designers who are reimagining and reinterpreting the term, turning a discipline often thought to have its head in the clouds into a vehicle for conversations happening on the ground today.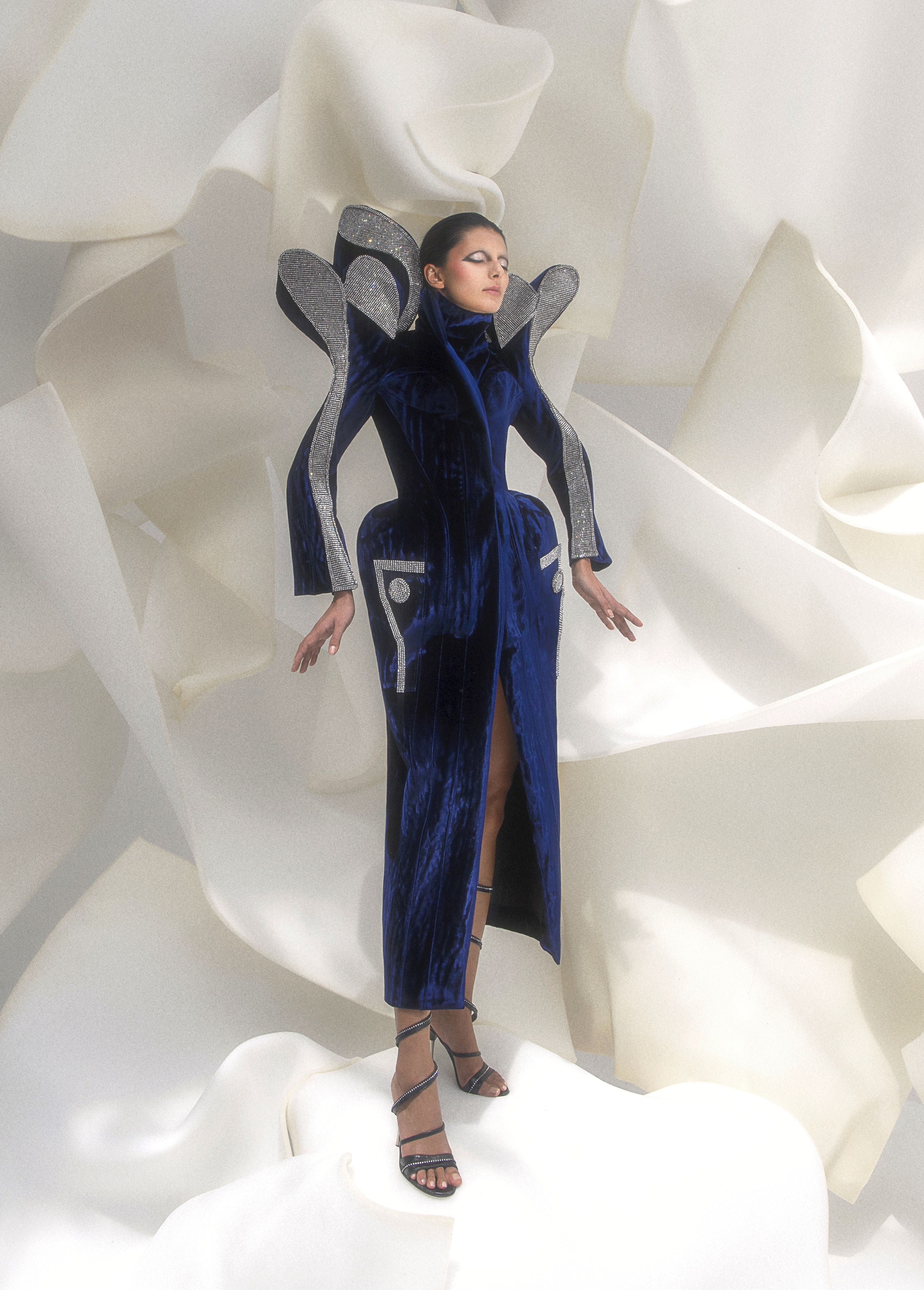 Photography Abdulla Elmaz. Model Chantal Brocca. Image courtesy of Andrea Brocca
Andrea Brocca
With all the focus on eye-watering price tags and houses whose heritages feel as old as time, couture's reputation precedes itself. "I think people have a loftier idea of couture than what it actually is," says Andrea Brocca. "The shared belief seems to be that couture only exists within the top fashion houses, which are innately expensive and have huge markups. That's not true. Couture is about quality and skill, and shouldn't be marketed or sold as presumptuous, but rather as creative."
To Andrea, what distinguishes couture is its fundamental status as an artistic expression; fantasy made reality by way of honed "technical excellence and standards which designers hold themselves to". A keen draughtsman "since the age I could pick up a pen", Andrea's interest in, and understanding of, garment making has long been underpinned by an appreciation of fashion as something more than mere product design. "I'd like to consider myself a fashion architect — a sort of sculptor," he says, "My practice is born from merging fine art into design."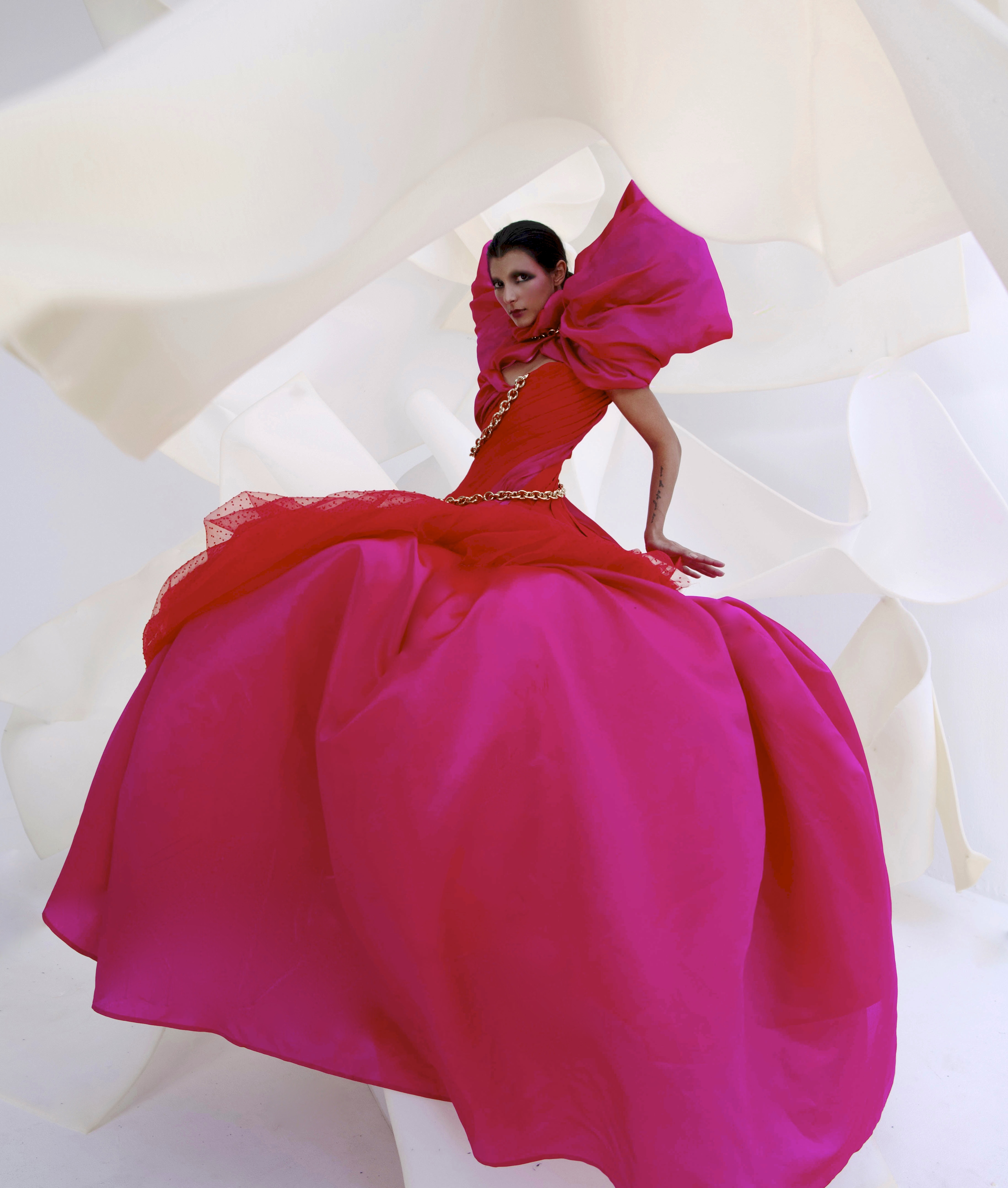 Photography Abdulla Elmaz. Model Chantal Brocca. Image courtesy of Andrea Brocca
The act of merging the two, though, entails no compromise — a technical feat that only becomes more impressive on learning that he graduated from the Central Saint Martins' BA Womenswear programme just last year. He did, however, have a bit of a head start on most when it comes to his formal fashion training. After completing his first internship at the tender age of 14 at Temperley London, he founded his namesake business the following year, fulfilling orders for private clients in Dubai, the city he calls home. Aged 16, he earned recognition from the Guinness Book of World Records, who crowned him the world's youngest couturier. Add to that his technical education at the École de la Chambre Syndicale de la Couture Parisienne (an institution founded under the regulations of the Chambre Syndicale de la Haute Couture) followed by his studies at CSM, and the calibre of his dressmaking CV speaks for itself.
You don't need all that to convince you, though: just look at the damn dresses he makes. Standouts from his recent graduate collection include a royal blue silk velvet coat with winged, Swarovski mesh-clad sleeves, created from 80 distinct pattern pieces; a flamboyant full-skirted fuchsia satin ballgown with ballooning puffball sleeves; and an impeccably corseted jumpsuit with flares of scintillating fabric that puddle around the ankles.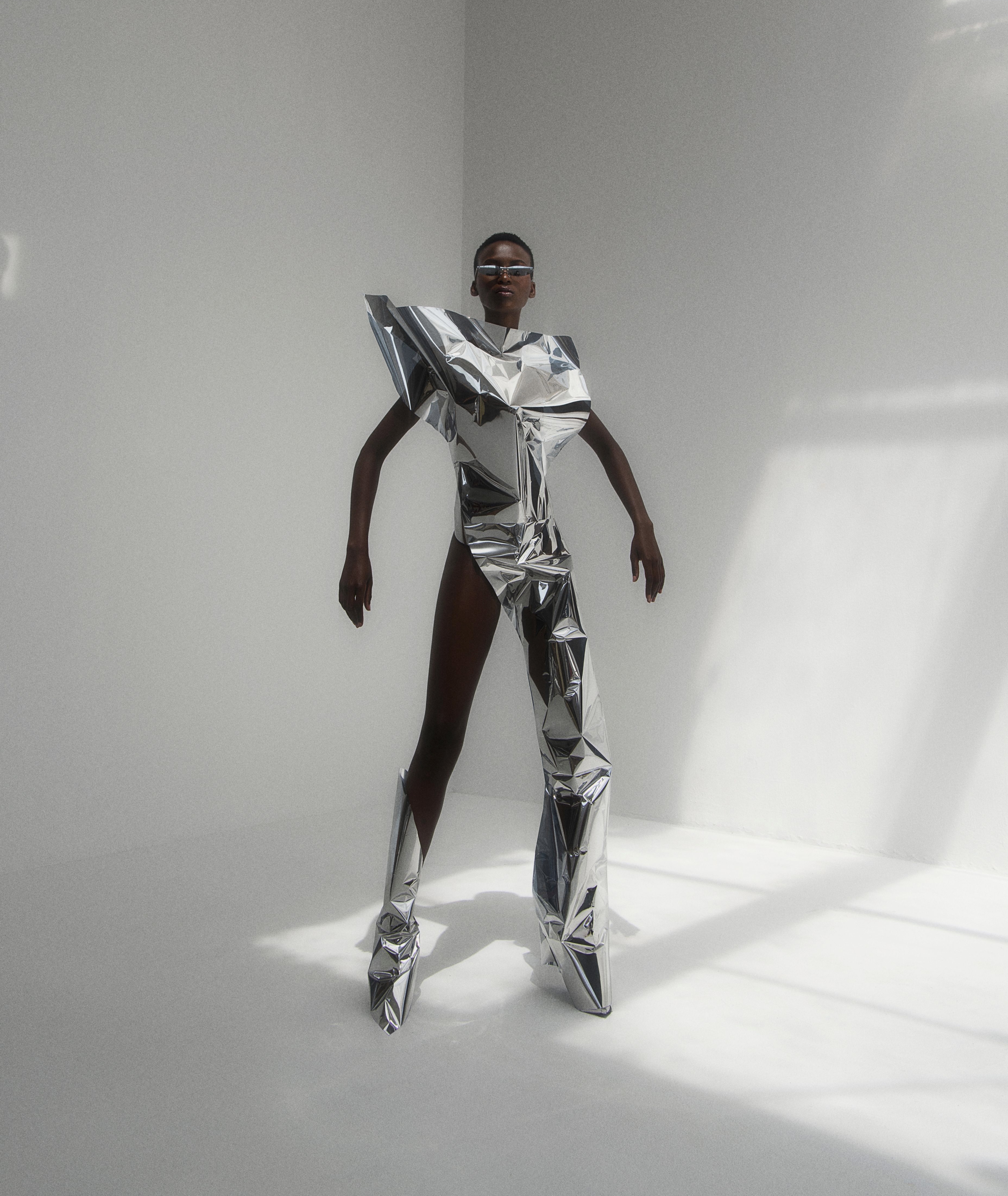 Photography Abdulla Elmaz. Model Kristine Angeshi. Image courtesy of Andrea Brocca.
What truly sets Andrea's approach to his chosen craft apart, though, is his intent on using exquisite craft to spotlight and celebrate cultural narratives that have historically been overlooked, and at times explicitly excluded from traditional couture contexts. Despite his adherence to many of the Chambre Syndicale's stipulations when it comes to technique, Andrea "really doesn't vibe with the official standards that determine haute couture; I think a lot of it is extremely dated, such as the rule of having an atelier based in Paris," he says. "The talent of certain artisans in India is absolutely incredible — does that mean that the impeccably detailed, incredible work they produce by hand can't be considered couture if all other boxes aren't ticked?" While couture's roots may stretch back to 1858, Andrea is insistent on ensuring that his work reflects the reality that we all occupy today. "Couture is born from Parisian style and is not diverse enough," he says. "I want to disrupt that traditional viewpoint with cultural references from my Italian, Sri Lankan and Middle Eastern upbringing and open a visual dialogue of what couture represents in a modern world, whilst maintaining its traditional technique."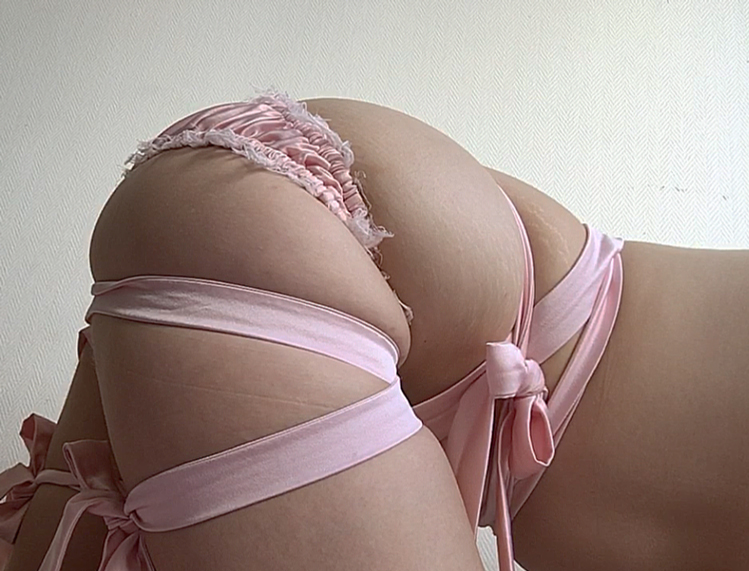 Image courtesy of Michaela Stark
Michaela Stark
If, on first hearing the term 'couture', your thoughts turn to wasp-waisted Siegel & Stockman dress forms, or the nipped-in New Look, that's exactly what Michaela Stark is here to change. "I have referred to myself as a 'counter-couturier' before," the Australian designer laughs. "But what I mean by that is couturiers typically engineer their garments to focus on hiding certain parts of the body and enhancing others. My work, though, is about celebrating the parts of the body that society usually makes us feel insecure about, creating one-of-a-kind lingerie pieces that accentuate the perceived imperfections of the body — the fat rolls, bulges, cellulite, uneven breasts, body hair, et cetera." 
Her choice of lingerie as the sartorial language for her message of radical self-love and bodily emancipation is, of course, significant — it's a medium that allows for an intimate exploration of the erotic power of bodies that are often cast aside in mainstream fashion contexts. Fine silks and diaphanous tulles actively celebrate the lumps, bumps and curves that so many of us have, subverting expectations around how garments should interact with our fleshy forms.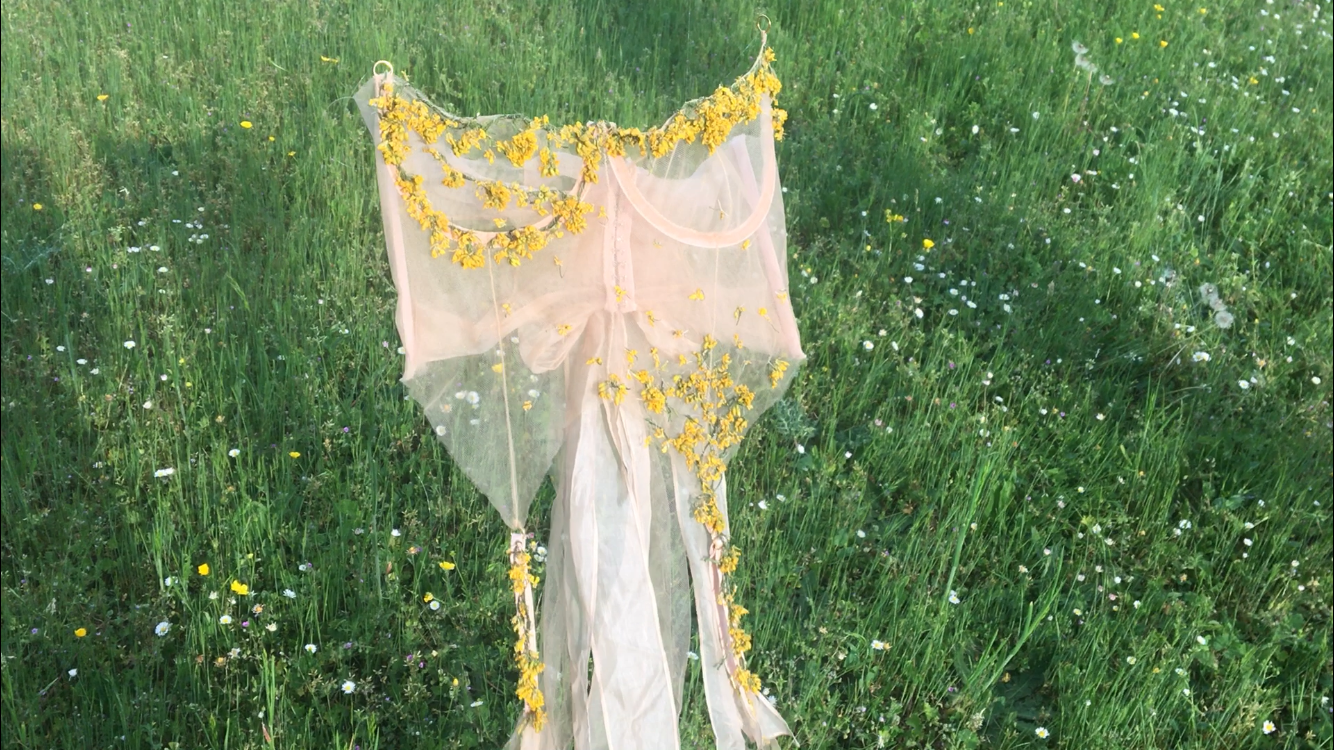 Image courtesy of Michaela Stark
What elevates Michaela's work to a couture standard is her method, employing "the same techniques couturiers use, to make the parts we usually don't want others to see bigger and more prominent," she says. Corsetry is front-laced, for example, so as to enhance the appearance of the size of the waist, and invisible organza corset tops are hand-embroidered with real flowers, minuscule crystals and pearls. 
That Michaela's work isn't intended for anyone looking for an everyday outfit is a given. You might even go as far as to say that the clothing she creates — made to order for a roster of private clients over at least four fittings — is rather detached from 'the real world'. "If I am being honest, I actually don't see anything wrong with that," she says. "Couture is, at the end of the day, about creating a fantasy. It's pure escapism. That's why I love it! I get a lot of criticism to the effect of, 'I could never put this on and run down to the shop! It's just not practical'. Like, ok? And so you shouldn't! I didn't put in all that work for the garment to be ruined in the rain just so you can wear it to pick up some eggs and milk!"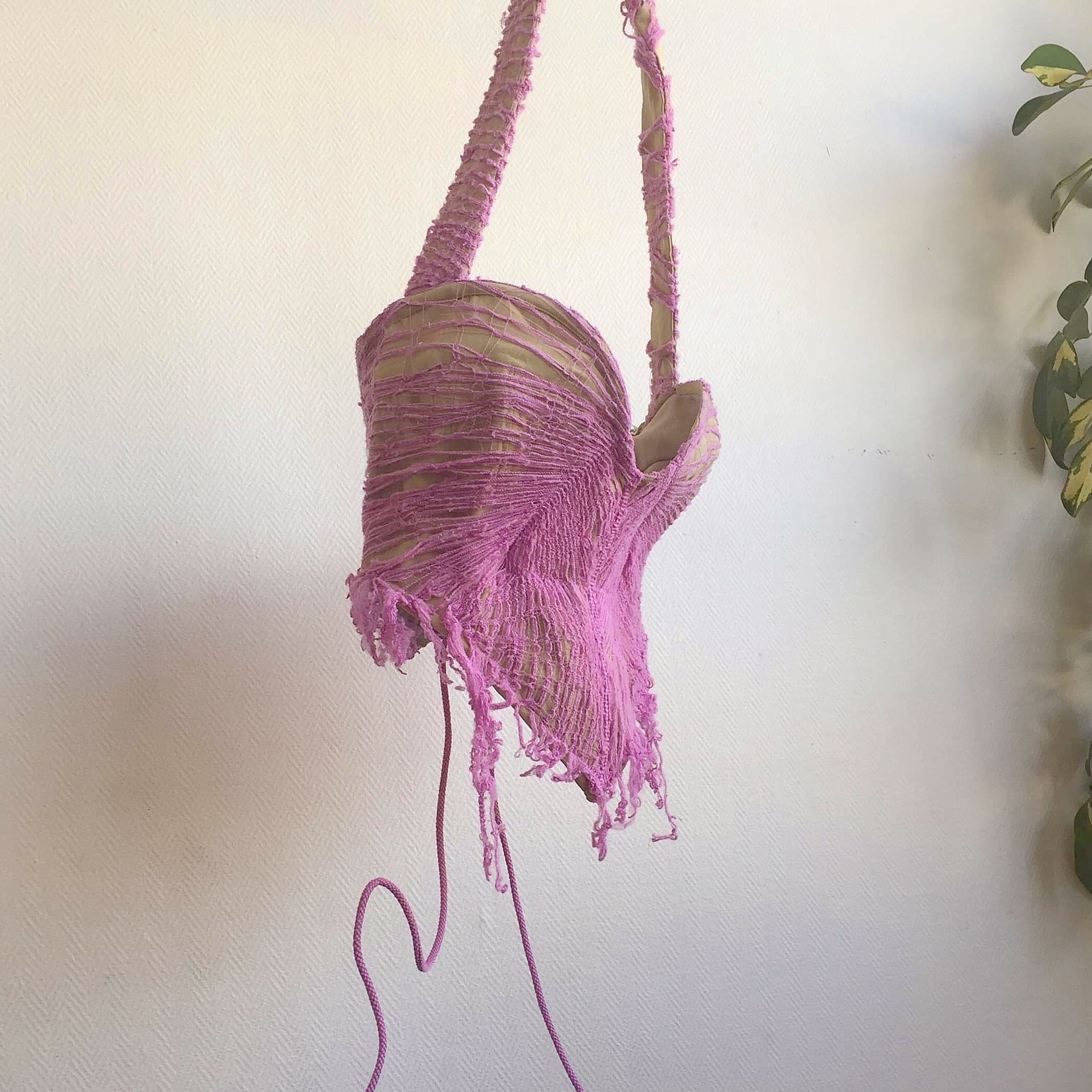 Image courtesy of Michaela Stark
All the same, the sense of fantasy and dream-like escape that Michaela's garments convey are, in fact, a reaction to the harsh prejudices that so many bodies are subject to in 'the real world', deemed undeserving of the love, labour and attention that she invests through her couture-oriented approach. "The ideology behind my designs is very much grounded in reality. It comes from my own very personal experiences, and speaks to others who have experienced similar things," she says. "They're "clothes made to fit the body, not the other way round".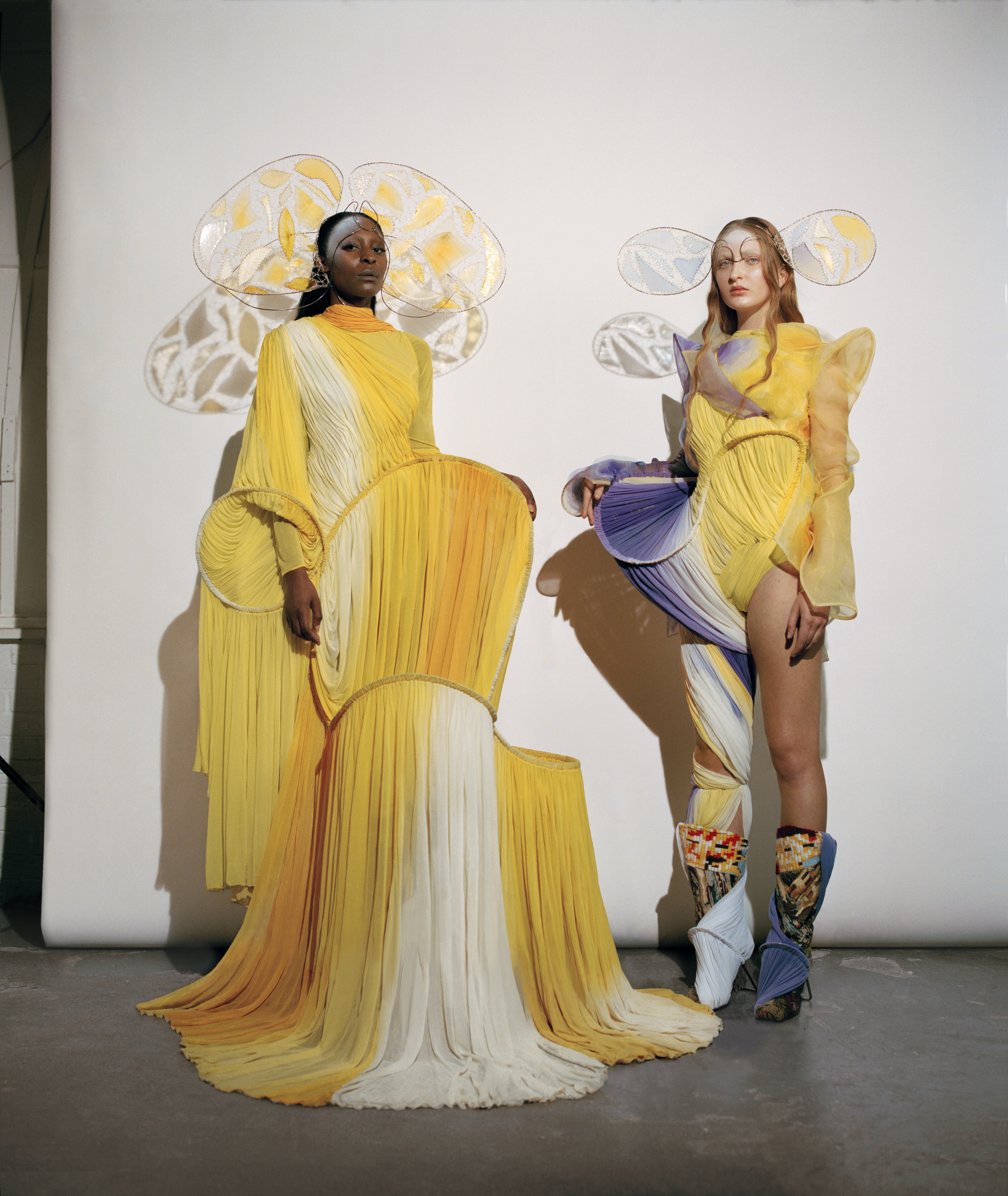 Photography Silvana Trevale. Image courtesy of Johannes Warnke
Johannes Warnke
"I don't see much of a difference between a painting or a sculpture and a couture piece," says Johannes Warnke. "We might usually say that painting is art and that fashion isn't necessarily. But I think art comes more with the message and the intention behind it, as well, perhaps, as with the skill set that's involved in creating it." 
Like Andrea, a CSM BA Womenswear classmate of his, it's the idea of clothes-making as an art form, rather than as an exclave of product design, that the young German designer builds his practice around. Referring to Schneiderkunst — the translation of 'couture' into his native tongue (which in turn becomes "tailoring art" in English) — a fundamental aspect of couture to Johannes is "the idea that you're investing a lot of thought and work into the detail, and that there are no compromises in terms of your vision". He notes Thierry Mugler, Alexander McQueen, and Martin Margiela's fabled stint at Hermès, as cases in point. "Couture isn't about making historical dresses, but rather about what the artistic message is, what the artistic process is, and how much love and time was invested in it."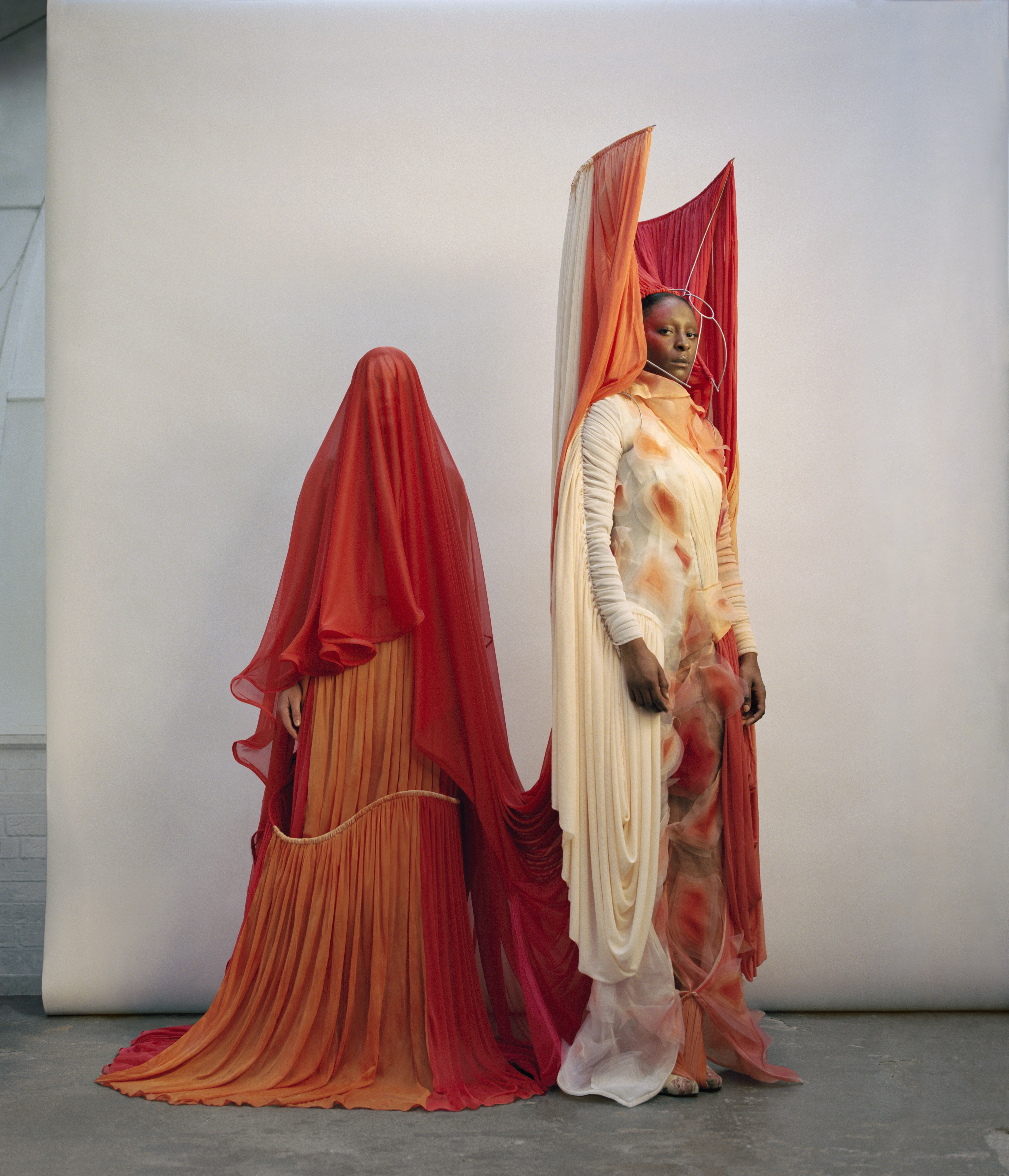 Photography Silvana Trevale. Image courtesy of Johannes Warnke
Indeed, beholding his delicate, elongated zero-waste gathers of hand-dyed and cruelty-free silk, you're struck by an almost spiritual sense of quiet and calm. "I've been told it has some sort of spiritual expression, but that isn't something that comes from a planned concept or rational thought. My work very much comes from my soul, it's something very intuitive," he says. "I think that's something we have to appreciate more in fashion, and in our wider culture — the idea of intuition and irrational logic. Sometimes things don't make logical sense, but they do emotionally." 
His ability to communicate such ineffable emotions relies on a hand that's been expertly honed. His time spent interning at Viktor & Rolf, Givenchy's haute couture ateliers and Balmain's embellishments department saw him work in line with the regulations prescribed by the Chambre Syndicale, instilling in him the hand-moulded sensibility that marks out his work today. "They all worked very 3D from day one. It all started with textiles and draping," he says. "When I was at Givenchy, for example, we never did any flat patterns. We draped straight on the mannequin, and created the patterns from there."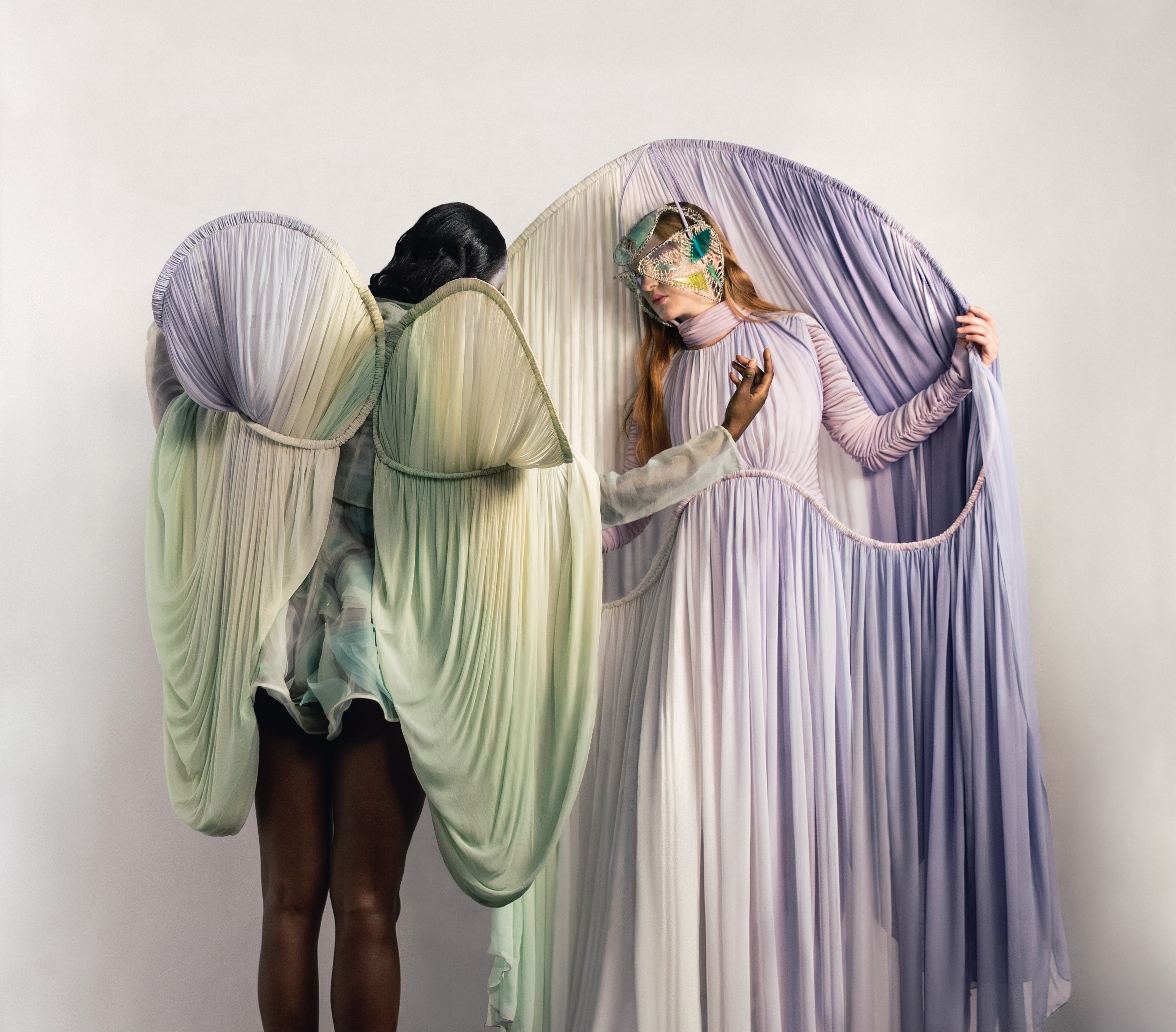 Photography Silvana Trevale. Image courtesy of Johannes Warnke
Since graduating, the precise balance of romanticism, mysticism and theatricality have made his work particularly popular among musicians and performing artists — most notably by Lady Gaga, who wears a sensuously draped, body-conscious gown in the video for "911". It was a dream come true for Johannes, who between the ages of 6 and 20, formally trained as a dancer. Understandably, he holds fashion's performative value especially dear. "I think that working with couture allows you to enter a sort of theatrical world," he says, "working, for example, with dance theatres is another one of my long-term dreams."
In this respect, Johannes' approach to couture is perhaps better considered in terms of fashion as a purely cultural expression, rather than as something whose primary purpose is to be consumed. "Couture, to me, has the same reasoning as a painting, sculpture or installation, and I think that, if it's done well, it's a socio-political reflection of our time. Fashion should mainly be about exciting people and being part of a purposeful, positive, artistic expression, just like a theatre play is," he says. "When couture actually fulfils a purpose beyond just being there to please a consumer, and to make them want to buy more, then I think it has the same relevance as art. We'll still be looking at the shows of Alexander McQueen or John Galliano for another 100 years because they were so exciting. And that, for me, is more relevant than anything right now."