If you are new to the jewelry world, then you've probably encountered some jewelry categories that might leave you confused.
Especially for the distinction between fashion jewelry and fine jewelry. When buying jewelry, the terms "fashion" and "fine" will always come up and it's important that you understand the difference as it impacts how you wear and use your purchase.
We made a comprehensive guide on fashion jewelry versus fine jewelry to help you decide which one to pick between two and when to wear which. So here we go:
What is Fashion Jewelry?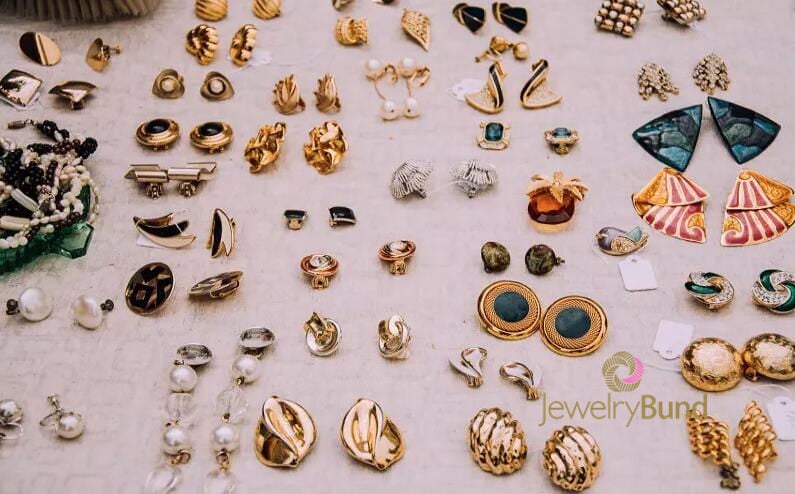 First, let's talk about fashion jewelry.
Fashion jewelry is the most common jewelry category that you'll encounter. Essentially, these are jewelry pieces that are not made from any precious metals or materials.
You'd normally encounter fashion jewelry pieces using base metals of aluminum or copper to mimic the look of silver or gold. But there is also fashion jewelry that is made from different materials like faux leather, plastic, or some kind of textiles.
Fashion jewelry can also mimic the look of expensive pieces. Fashion jewelry often uses gemstones that simulate the look of real stones only using crystal, glass, or plastic.
What is Fine Jewelry?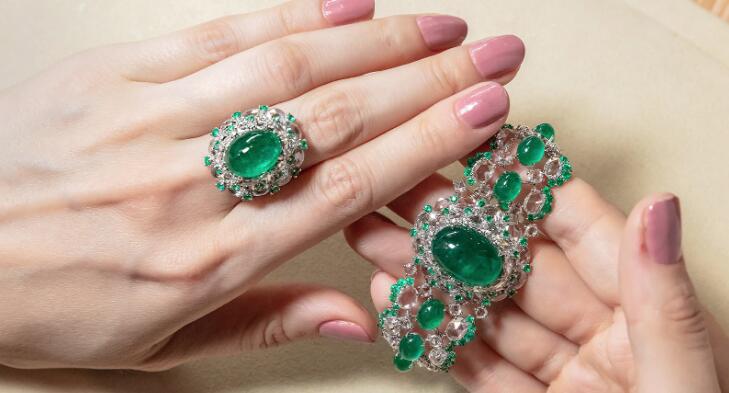 Fine jewelry encompasses all higher-end jewelry that most people would recognize because of its hefty price tag.
Fine jewelry is made with genuine metals like platinum, gold, and silver adorned with real stones. The jewelry design is not usually a good indicator if the jewelry is considered fine or not because this category of jewelry is highly copied and reproduced at a more affordable price point.
So if you're buying fine jewelry, getting it at a reputable jewelry store along with a form of authenticity certificate is a good practice to have.
When to Wear Fashion vs Fine Jewelry
Let's make this clear: wearing jewelry is all about your own style and preference. There are many case-to-case bases on what you should do regarding your valuables but there are some general tips that you can consider.
Here are some of them:
Fashion Jewelry for Jewelry Beginners
Building your jewelry collection from scratch can definitely be expensive. So for those who are just starting to explore their own jewelry styles, we highly recommend that you go for fashion jewelry first.
Fashion jewelry is a nifty budget option that doesn't lack in the design department. There are tons of styles to choose from which wide price points. So if you're simply experimenting and you don't want to get stuck with expensive jewelry that you won't wear again, then fashion jewelry is the best way to go.
Fine Jewelry for Daily Basics
It's not to say that fashion jewelry can't be used for everyday wear. But since fashion jewelry is made with lower quality materials, you can't expect them to last very long, especially with the daily wear and tear.
So if you can, opt for fine jewelry pieces on the items that you know you're going to wear every day. It can be a simple necklace or a pair of diamond stud earrings. Fine jewelry pieces with these styles are also not too crazy with the prices and are a good entry point as you build your collection.
Fashion Jewelry for One-Time Wears
Wearing beautiful pieces and being practical with your purchases are not always mutually exclusive in jewelry. If you find yourself in a position where you need to wear something extra special but you're not exactly sure if you're wearing it again, then fashion jewelry can be the right pick for you.
The great thing about fashion jewelry is that a lot of them are actually of high quality and look more expensive than it actually is. You just have to find the right jewelry for you.
Fine Jewelry for Sentimental Pieces
If you're buying a jewelry piece for yourself or someone else and you want it to be extra special, then it's always a good look to opt for fine jewelry.
Not only it will last long, but it can also signify its importance since you did go the extra mile for it. So for engagement rings, milestone gifts, or you just want to make it special, fine jewelry would fit the brief.
Tips for Owning Fashion and Fine Jewelry
Normally, you don't usually just stick to either fashion or fine jewelry in the long run. Even if you have the ability to afford more expensive jewelry, a lot of "high-end" jewelry pieces coming from luxury fashion brands are still categorized as fashion jewelry.
The best way to go is to not be afraid to mix fashion and fine jewelry together. Not only does it make sense money-wise, but you can also take advantage of the wide selection available for both jewelry types.  For example, you can always wear a real diamond ring and match it with a piece of gorgeous necklace or a bracelet to show your charm during your daily life.
Another good tip to take note of is to practice your jewelry rotation to help protect your jewelry regardless of its fashion or fine. Even the highest quality of jewelry is still subject to wear and tear. But if you only store your jewelry and don't wear them, then you're also going to face a multitude of issues because of it.
This is even more important if you have a bigger jewelry collection as you are more prone to forget some of your pieces. If you can't wear them regularly, then make sure to properly store them.
Speaking of storing jewelry, each piece will have its own specific storage method depending on the materials used in the jewelry. The general storage rules are to keep them away from direct sunlight, avoid any moisture or forms of liquid, and wipe them clean before storing them.
For fine jewelry, most pieces come with specific storage instructions. If you bought them at reputable stores, then they would usually offer jewelry cleaning and restoration if needed.
With proper storage, your jewelry pieces would last longer and you could get more out of them than what you purchased. Because regardless if you paid five dollars or five thousand for them, each jewelry piece deserves proper care.