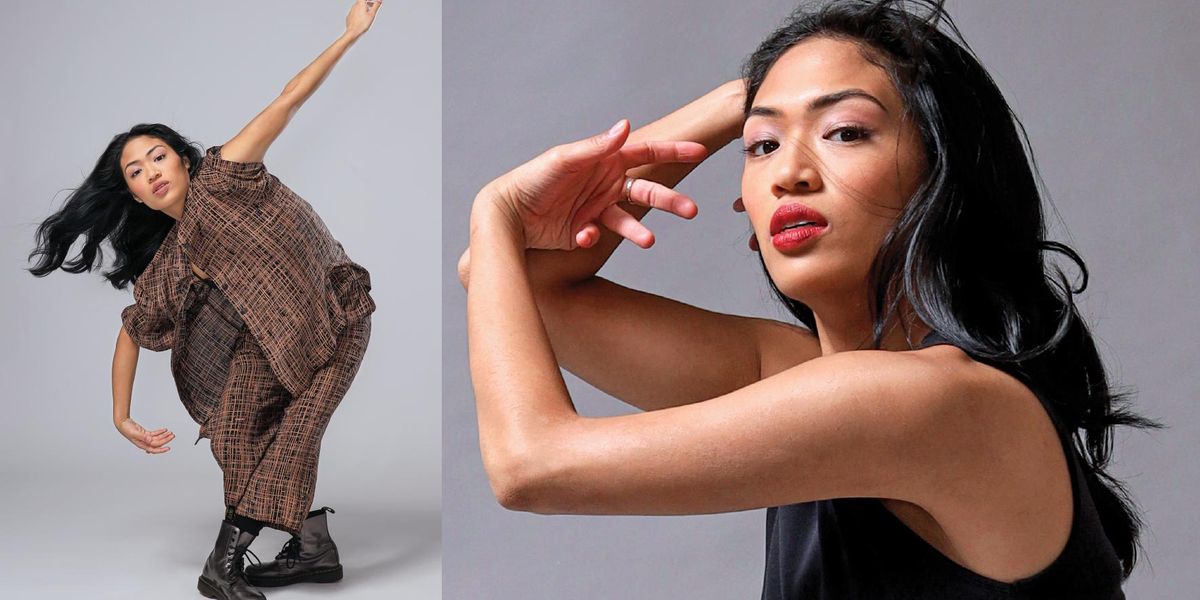 Get a Free of charge Course With Dance Magazine's January Address Star Keerati Jinakunwiphat
Now that we are a lot more than nine months into the pandemic, you can find a big likelihood you happen to be feeling Zoom-ed out. Examine: Absolutely overutilizing the online video-conferencing application for university and dance classes—and everything else. And according to dance/motion therapist Erica Hornthal, MA, LCPC, BC-DMT, you will find fantastic explanation for that: "Controlling your environment in a digital place is taxing on the head, and hence taxing on the body."
Hornthal attributes these thoughts, in component, to a mind–body disconnect that happens when we use the app: Your body knows you are alone in the home, but your head sees a group of folks on screen—and managing this COVID-era reality can be, properly, exhausting. But we can also sense Zoom exhaustion, Hornthal states, from having to "constantly be existing to the third 'person' in the room: the Zoom digital camera." Uh, relatable!
So if staring at a grid of fuzzy faces—or into the abyss of that chilly, dark lens on your device—has you feeling much less than energized, listed here are some ways to cope.
---
Choose breaks from tech all through the day
Tamia Strickland, a sophomore in the Ailey/Fordham BFA dance application, trains both equally in man or woman (with a mask, of class!) and on line but says there are exclusive troubles that come with the latter. For one particular, she claims, it's hard "to stay concentrated and enthusiastic when you are in your basement or residing home staring at a pc screen all by yourself—and all day prolonged." These emotions can guide to annoyance: You want to remain engaged with the class, but following staring at your laptop screen for so very long, you start off to sense unmotivated.
As a remedy, Hornthal implies having breaks from your tech devices when you can. "The last issue you want to do," she claims, "is exit a Zoom session and then right away bounce onto your cellular phone." In its place, get a breather from every thing virtual, and give your mind—and body—time to recalibrate. "Produce house to connect or reconnect with your overall body when you are off technological know-how," Hornthal claims. "Get a stroll, apply conscious respiration, embrace nature."
Move for yourself—and on your have
A different way to defeat inner thoughts of on the net-class exhaustion, Hornthal suggests, is to locate time to go on your own—away from the camera on your machine. As you begin moving for on your own, try to identify and observe your possess body wisdom. As a dancer, this could basically necessarily mean having stock of what feels very good and natural to your overall body as you, say, indulge in an improv sesh.
Tim Roberts, a Maryland dance studio operator and former performer, states supplying his students time to turn their cameras off and get the job done by way of their possess movement has helped keep them enthusiastic. "Opening that house for them is so necessary­ and advantageous, and helps them value the time they do have with me," he suggests.
If you are not emotion up to a motion crack, think about cooling down the brain and overall body by getting some time to extend out and just take up area in the human body, Hornthal says. By encouraging greater entire body consciousness, stretching can enable give you more perception into what your human body requires at any offered point—a bodily check out-in just before you head back again into The Land of Zoom.
Faucet into your other senses
When you're on Zoom, you might be frequently employing your eyes—to discover choreography, to assist fellow dancers, to capture actual physical cues from teachers—so it's critical, Hornthal suggests, to give by yourself display screen breaks. As you give your eyes a relaxation, take time to whet your other senses: Squeeze a tension ball smell the outside the house air gulp a tasty inexperienced smoothie pay attention to your preferred playlist. The essential right here is to consider in stimuli that induce your other senses, fairly than continuing to use (or overuse) your sense of sight.
And as a golden rule for your over-all Zoom-lifetime health, often remember: "It is not just dance that is going on online—our complete life are digital," Hornthal says. "That usually means we have to be intentional with our downtime, and convert off technological innovation, so we can tune in to ourselves."
window.REBELMOUSE_Lowest_Responsibilities_QUEUE.press(operate()
window.REBELMOUSE_STDLIB.loadExternalScript("https://htlbid.com/v3/dancespirit.com/htlbid.js", function()
)
)
window.REBELMOUSE_Cheapest_Responsibilities_QUEUE.thrust(perform()
!functionality(f,b,e,v,n,t,s)if(f.fbq)returnn=f.fbq=perform()n.callMethod? n.callMethod.implement(n,arguments):n.queue.thrust(arguments)if(!f._fbq)f._fbq=n n.press=nn.loaded=!0n.model='2.0'n.queue=[]t=b.createElement(e)t.async=! t.src=vs=b.getElementsByTagName(e)[0]s.parentNode.insertBefore(t,s)(window, doc,'script','https://link.fb.net/en_US/fbevents.js') fbq('init', '137553283502866') // Insert your pixel ID right here. fbq('track', 'PageView')
)
window.REBELMOUSE_Least expensive_Tasks_QUEUE.push(perform()
ga('create', 'UA-2506277-21', 'auto', 'name': 'danceMediaTracker' ) // init new account ga('danceMediaTracker.require', 'displayfeatures') // capture utm capaign knowledge right here if(utmCampaignData) ga('danceMediaTracker.set', 'campaignName', utmCampaignData.campaignName) ga('danceMediaTracker.set', 'campaignSource', utmCampaignData.campaignSource) ga('danceMediaTracker.set', 'campaignMedium', utmCampaignData.campaignMedium) ga('danceMediaTracker.set', 'campaignContent', utmCampaignData.campaignContent) ga('danceMediaTracker.send', 'pageview') // send out pageview
)
window.REBELMOUSE_Most affordable_Responsibilities_QUEUE.drive(function()
window.REBELMOUSE_STDLIB.loadExternalScript("https://cdn.userway.org/widget.js", perform()
)
)
window.REBELMOUSE_Most affordable_Responsibilities_QUEUE.press(operate(){
var menu_item=document.querySelector(".menu-container") menu_item.querySelectorAll(".menu-merchandise-header.dropdown").forEach(function(product){
product.querySelector(".mobile-menu-dorpdown-develop__button").addEventListener("click on", functionality() if(menu_product.querySelector(".dropdown-opened") ) if(merchandise.parentNode.className.indexOf("dropdown-opened")!=-1)
else //doc.entire body.classList.toggle("deal with-topbar") menu_merchandise.querySelector(".dropdown-opened").classList.toggle("dropdown-opened")
//document.physique.classList.toggle("correct-topbar") merchandise.parentNode.classList.toggle("dropdown-opened") ) })
})
window.REBELMOUSE_Least expensive_Duties_QUEUE.drive(operate()
if(typeof resetPhotoCreditPosition === "function") //resetPhotoCreditPosition()
if(typeof dateSizeOnMobile === "operate") dateSizeOnMobile()
)
window.REBELMOUSE_Most affordable_Jobs_QUEUE.force(perform(){
operate leadmediaDateposition() let merchandise =document.querySelector(".put up-author-list") if (item && item.clientWidth + item.nextSibling.clientWidth > window.innerWidth - 40) product.classList.include("make-block-factor")
leadmediaDateposition() perform dateSizeOnMobile() doc.querySelectorAll(".social-author").forEach(purpose (product) console.log(item.clientWidth +"---"+ product.parentNode.querySelector(".social-day").clientWidth +"---"+ product.parentNode.clientWidth) if (item.clientWidth + product.parentNode.querySelector(".social-date").clientWidth > window.innerWidth - 40) item.classList.insert("make-block-factor")
)
perform resetPhotoCreditPosition() if (window.innerWidth < 1023) document.querySelectorAll(".widget__head + .widget__body").forEach(function (item) if (item.querySelector(".photo-credit")) item.insertAdjacentElement("afterbegin", item.querySelector(".photo-credit")) ) //resetPhotoCreditPosition() dateSizeOnMobile() }) window.REBELMOUSE_LOWEST_TASKS_QUEUE.push(function(){ function isElementInViewport(el, extraOffsetTop, extraOffsetBottom) // bottom edge in screen (topEdge < topScreenEdge && bottomEdge > bottomScreenEdge) // belly in screen
function reInitAds() { document.querySelectorAll(".infinite-scroll-posts .widget:not(.htl-ad-proc)").forEach(widget =>
if (isElementInViewport(widget))
widget.classList.insert("htl-advert-proc") post_id= widget.getAttribute("elid") var itemSection = "" if (widget.querySelector(".widget__area")) itemSection=widget.querySelector(".widget__area").innerText
console.log(" updating htlbid for write-up_id: "+ publish_id) htlbid.cmd.press(function () htlbid.setTargeting('env', 'production') htlbid.setTargeting('post_id', publish_id) htlbid.setTargeting('is_homepage', 'no')
)
) } function Ithrottle (callback, limit) { var hold out = untrue return perform () if (!hold out) callback.use(null, arguments) wait = accurate setTimeout(functionality () hold out = false , restrict)
}
window.addEventListener("scroll", Ithrottle(purpose()
reInitAds()
,200))
})