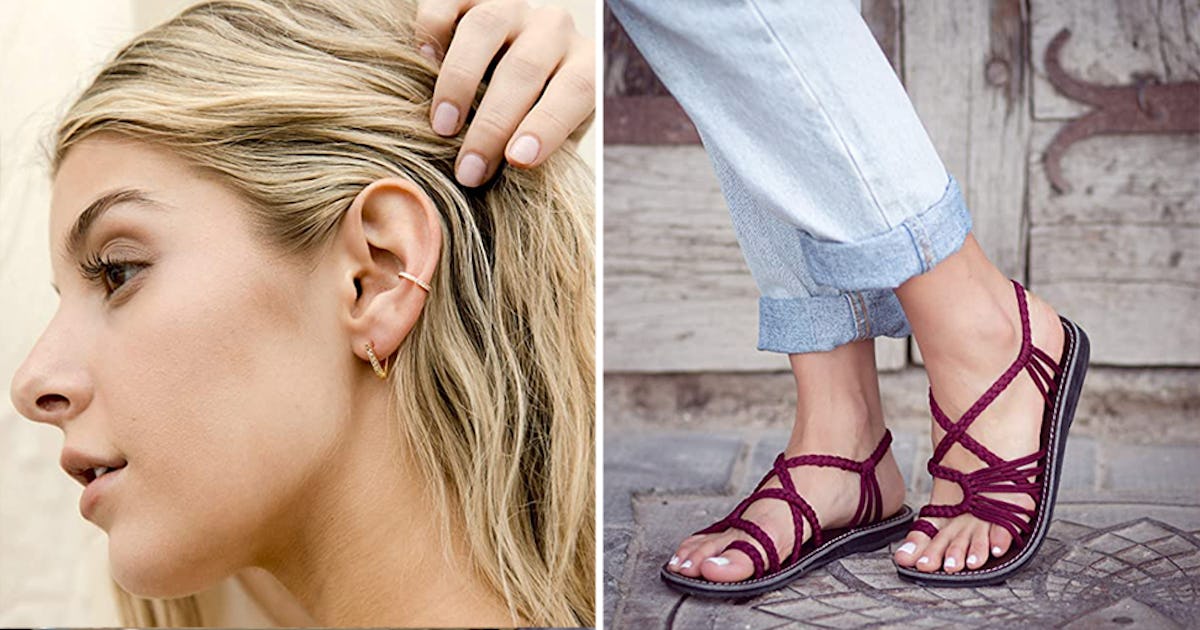 If Your Clothes Are Boring AF, Here Are 42 Things That Can Make You Look Way More Stylish
If your clothes feel boring or you've fallen into a rut of always wearing the same things, it can be tempting to get rid of half your wardrobe and start over. Although a good seasonal clean-out can be freeing, it's equally likely that you may just need a few key pieces that tie together different parts of your wardrobe. You'll find stylish garments for nights out on the town, bold pieces for injecting life into your basics, and accessories that provide that essential finishing touch. If you're reluctant to invest in trends, I've got you with a curated roundup of cheap, stylish things backed by rave reviews on Amazon.
When you want maximum versatility, look for clothes that are easy to dress up or down: a modern tank dress that's soft enough to belt, paper-bag waist trousers with an easy fit, or a patterned kimono are all options. For wardrobes that are drowning in basics, you'll find pieces with color and pattern to break up a sea of neutrals. You don't need to go head to toe — a colorful cardigan or patterned shoe is all it takes to zhoosh up an outfit. And accessories always rank high as things that make you look stylish because they mix with what you already have. Trendy sunglasses, chunky hoop earrings, and a textured crossbody look just as great with cutoffs as they do against a little black dress. Ahead, you'll find new favorites to reach for when you don't know what to wear.